Officials at KSW have today confirmed to WHOATV that Artur Sowinski (16-7, 2 NC) will defend his 145lbs crown against Brazilian Fabiano Silva da Conceicao (26-6) at KSW 34 on March 5th in Warsaw.
Sowinski won the inaugural featherweight title at KSW 33 after he emphatically defeated highly rated Japanese grappler Kleber Koike Erbst, who was coming in with a 14-fight-winning-streak and fresh off a win over Miguel Torres. Overall the Polish fan favourite comes into this fight on a five fight unbeaten streak.
27-year-old Fabiano "Jacarezinho" Silva da Conceicao is a protégée of the famous Ronaldo "Jacare" Souza and is a member of the renowned X-Gym team. He boasts an impressive eight win by knockout and twelve by submission. Last year MMAFighting.com website featured "Jacarezinho" on the "top 15 Brazilian MMA prospects to watch" list.
This fight will be the first in a multi-fight contract the Brazilian has signed with KSW.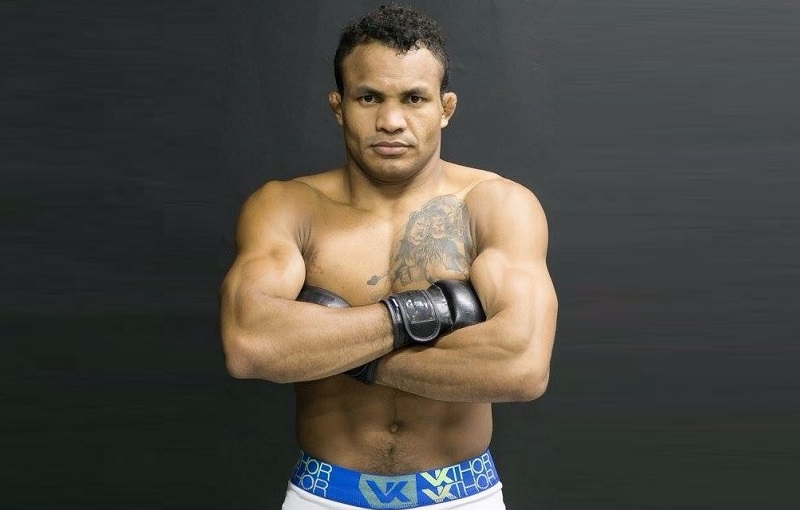 The announcement of this fight caps off the three title fights that will headline the KSW 34 card. Karol Bedorf will defend his heavyweight strap against the hard-hitting James McSweeney and Tomasz Narkun will put up his recently acquired light heavyweight title against Brazilian Andre Muniz in a battle of exciting grapplers.
The last remaining tickets for KSW 34 are available on eBilet.pl. The entire event will be available on www.KSWTV.com and the exclusive behind the scenes footage will be available via #WHOATV soon after.
Here is the trailer for KSW 34

Related Articles:
Karol Bedorf to face James McSweeney at KSW 34
Narkun to defend his title against Muniz at KSW 34
KSW sign Svetlozar Savov, faces Łukasz Bieńkowski at KSW 34
Alsambek Saidov matched against newly signed Yasubey Enomoto
Andre Muniz signs with KSW