Well if you don't know by now you have been either living under a rock or lying in a coma, former WWE champion CM Punk is now officially a member of the UFC roster and will make his fighting debut in 2015.
Pro wrestlers have a long history of trying their hand at MMA, some with reasonable success but most failing miserably (see our Pro Wrestlers in MMA). With most making the jump we sort of wish they didn't, sure we respect that they want to test their metal in the cage but it rarely bodes well.
A lot of negativity has surrounded the announcement of CM Punk which got me thinking, which pro wrestlers would have been accepted by the masses? And here they are:
Kurt Angle
Of all the pro wrestlers he would have been top of the wish list to enter MMA. After all Angle (pictured above) is an Olympic Gold Medalist in Freestyle Wrestling, "it's true, it's damn true!" Anyone that is of Olympic calibre deserves their shot inside the Octagon. It is said that Angle was going to enter the UFC through The Ultimate Fighter but had failed medicals ruling him out of contention for the competition.
The 45-year-old is very unlikely to enter the sport this late in the game and is actually coming towards the end of his professional wrestling career. Currently with TNA it is rumoured that he might be returning to the WWE to see out his career in the next year.
Steve Blackman
'The Leathal Weapon' was a regular in the WWE from the late 90's to the early 00's. He never had a glittering wrestling career but he did capture the hardcore title on a number of occasions and his wrestling gimmick stemmed Blackman's martial arts background.
Blackman was trained in a number of martial arts before entering upon his wrestling journey and after he retired from the squared-circle he actually opened his own MMA school. One of his students was current UFC fighter Dennis Bermudez.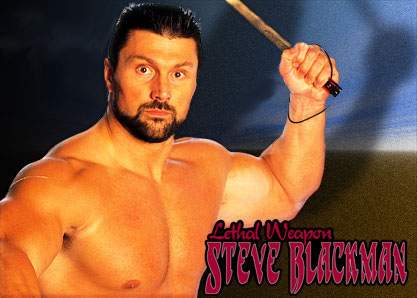 Vladimir Kozlov
Hailing from the Ukraine, real name Oleg Prudius, this guy is literally a beast. Before joining the WWE Kozlov had an impressive martial arts background including being 2005 USA Open Heavyweight Sambo Champion and a United States Kick-Boxing Association (USKBA) International Heavyweight Grappling Champion. He didn't have too much success inside the WWE. After fueding with Triple H in 2008 he got bumped down to mid card level and just fizzled out, he was released in 2011.
He is still only 35-years-old so there could be a possibility that he enters MMA. He is also said to be training in judo, BJJ, freestyle wrestling and has done some MMA training too. With his sheer size and weight mixed with his experience he could be a dangerous guy in the cage but you never know until they enter. Currently with the Japanese MMA and Pro Wrestling show IGF, a perfect place to start a career in MMA.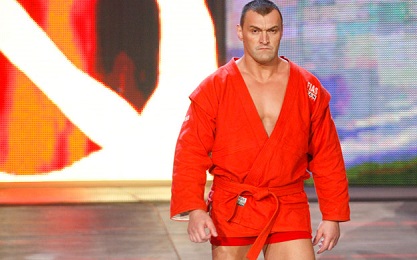 Marc Mero
'Marvellous' Marc Mero wasn't in the WWE too long entering in 1996 only to leave in 1999/2000. He was troubled by injuries during his time with the company however he did manage to win the Intercontinental Title and had a couple of memorable feuds including with, his then wife, Sable, who is now married to Brock Lesnar.
Mero was a very talented amateur boxer in New York winning four state titles and the Golden Gloves tournament. His intentions were to go into professional boxing but decided to try his hand at bodybuilding and then professional wrestling. I know boxing alone might not be the best background to be from when entering MMA but his boxing career took place near the days of early MMA where guys had less of a skillset. Add a bit of ground game to those hands and he could made a decent account for himself.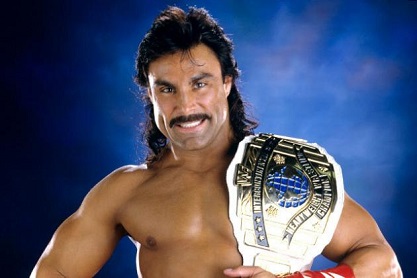 Shad Gaspard
Wrestled for WWE between 2002 and 2010. His success in the WWE came in the for of his tag team 'Cryme Time' where he won the tag titles on a couple of occasions. As a single wrestler he never had much success.
This guy is big and very athletic and his background in martial arts and fighting is impressive. It is said that Gaspard has a record of 35-7 in no holds barred fighting and an amateur boxing record of 57-26. His NHB fights apparently happened when he was just in his teens. After his fighting he supposedly became a bodyguard for the likes of Britney Spears, P. Diddy and even Mike Tyson before entering into his pro wrestling career. Gaspard is just 33-yeard-old, so time is on his side to give MMA a proper shot.