There is no denying it that Mixed Martial Arts has a connection with pro wrestling. There is a massive crossover in fans including yours truly. This may annoy the traditionalist but it is the truth. Fans aren't the only crossovers as many of the pro wrestlers themselves have fancied their chances in the sport.
Brock Lesnar and Bobby Lashley would be the first ones to spring to mind and after the recent CM Punk to UFC rumours I have decided to put together a short list (along with videos) of famous wrestlers who swapped boots for gloves and entered the cage. Enjoy!
1. Dave Bautista (1-0): made his one and only MMA appearance late 2012 against journeyman Vince Lucero (22-25). It wasn't the fireworks many expected from 'The Animal' as he looked a little stunned by the occasion.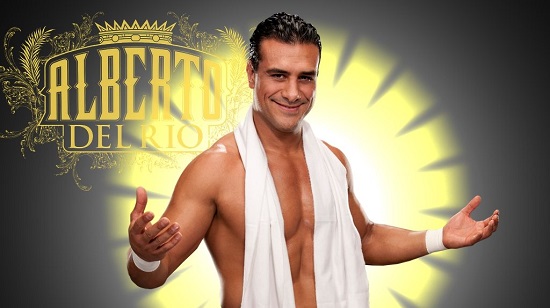 2. Alberto Del Rio (9-5): prior to his WWE debut in 2010 Alberto Del Rio, real name Alberto Rodriguez, fought MMA while being a luchador in Mexico. His highest profile fight was against Mirko Cro Cop in Pride, he lost via headkick KO in round 1. Del Rio even went on a six-fight-win-streak between 2006 and 2010.
3. Bam Bam Bigelow (0-1): The late great Scott Bigelow was a monster of a man standing 6 ft 4 in tall and weighing in at nearly 400lbs. He looked like a mean dude and just like with any mean looking dude back in the early days of MMA he tried his hand at MMA fighting Kimo Leopoldo in Japan back in 1996. There was a reason why he only fought once.
4. Steve Williams (0-1): another pro-wrestler who past away in recent years is on the list, Steve Williams aka Dr. Death may not be well known amongst casual pro wrestling fans but he competed in the WWF and was known as "one of the toughest men in the wrestling business" on the independent scene. So what else should a man with that moniker do…only try get in a cage and live up to it. Don't blink because this one is quick!
5. Sean O'Haire (4-2): another lesser known pro wrestler he ventured into MMA following his brief appearances in the WWE. O'Haire fought in, you guessed it, Pride the one time against 'Butterbean'. He lost that one but rather than show you another brutal KO I thought I should give the wrestlers some love. Here is O'Haire's last MMA fight from 2007.