With CM Punk now officially a member of the UFC and slated to fight at some point in 2015 many have wondered who could face the former WWE superstar in his very first fight. Dana White has said they will not throw the 'kitchen sink' at Punk like they did with Brock Lesnar and that he will more than likely face someone with a similar experience level.
That doesn't bode well for us fans expecting some big spectacle of a fight and will more than likely mean that Punk will get a couple of set-up fights before being thrown the 'big name' we all want him to face. But what is the fun of that? We here at #WHOATV have put together a list of names to face Punk, some probable and some not-so-probable.
Jason David Frank (1-0)
You will all know him as the Green Ranger from 'The Power Ranger'. The 41-year-old is 3-0 as an amateur and made his one and only professional appearance in 2010. He called Punk out months ago and after the former pro-wrestler was announced as a member of the UFC the other night the TV star re-affirmed his desire to welcome Punk to the MMA scene.
Probability: This has some potential. JDF matches the criteria of skill level the UFC want plus has the added bonus of having star power himself, something that obviously is attractive to the UFC. This could be the fight to make!
TUF 19 Competitors
The UFC might have to chose a fighter connected with the promotion and last year for TUF 19 there were a whole host of fighters vying to become The TUF 19 middleweight winner. Of the bunch that missed out there are two fighters that might be seen as ideal candidates for the UFC: Tyler Minton (6-1) and Ian Stephens (3-0).
Tyler Minton missed out on getting to the house after being defeated in the fight to get into the house. Since the show he has had two more fights against the same opponent who has a record of 2-10. Essentially his 6-1 record is not as impressive on inspection, in fact all of his wins have come against opponents with losing records one with a 2-16 record. Would provide a good challenge for Punk and a win over Minton would mean a lot, should he lose then the UFC would gain a 7-1 fighter.
Ian Stephens was first choice pick by Team Edgar on the show however he lost his first fight controversially. None the less the UFC didn't snap him up after the show and he didn't even fight at the finale. Since then he hasn't competed.
Probability: These two options would make sense for the UFC. They are not plucked from out of nowhere and have some backstory with the UFC that they could market against Punk.
Phil Baroni (15-18)
The NYBA made it clear recently that he would like to face CM Punk calling him a 'whiney bitch.' Baroni hasn't had much luck of  late inside the cage going 2-8 in his last 10 fights but has fought those fights between promotions like Bellator, ONE FC, UFC and Strikeforce.
Probability: The only thing going in favour of Phil here is that he has a 'name' and has been losing a lot lately. I personally feel that Baroni would destroy Punk in a fight and for that reason I feel the UFC would not risk this fight happening but there is always that possibility albeit a slight one.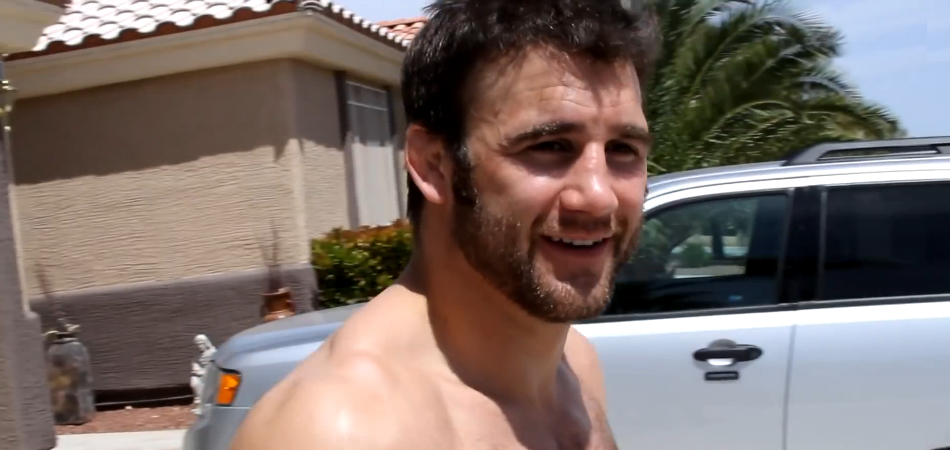 Ross Pointon (6-17)
Dana White is a fan of Ross Pointon. He always comes to fight and has the heart of a lion, it is just a shame that his fighting ability does not match it. The English banger has not won a fight since 2008 loosing seven times since then. Pointon likes to stand and but also reverts to grappling during his fights at times which might turn out to be a match-up for Punk.
Probability: Much like Baroni I think that Pointon's 'name' works in his favour but I feel that he is more beatable which might be attractive to the UFC. Anyone else facing Pointon in the UFC might seem too much of a setup but with Punk having never fought before there is that sense of level playing field between the two. It might be too much of a risk for the UFC, a loss for Punk against Pointon and there might not be no coming back. This one is also a long shot.