TUF veteran and former Cage Warriors champion Jesse 'JT Money' Taylor (27-10) has thrown his hat in for the eight-man-one-night tournament at BattleGrounds MMA PPV on October 3rd in Tulsa, Oklahoma. The winner will receive the $50,000 prize money, one of the biggest paydays in independent MMA.
The 31-year-old has fought all over the world in some of the biggest organisations from the UFC to Strikeforce, WSOF to Cage Warriors and Dream to MFC. This will be the first time he has entered a one-night tournament in MMA but the American is well used to competing numerous times in a short period having fought for various promotions in quick succession, often times within a month of one another.
He will be joined in the competition by 29-year-old Joe Ray (11-3). The two fighters replace Dennis Hallman and Chris Honeycutt after the pair were ruled out of next month's event.
As it stands the eight men are:
Cody McKenzie (15-4)
Brock Larson (37-8)
Luigi Fioravanti (24-11)
David Mitchell (14-4)
Roan Carneiro (16-9)
Trey Houston (11-2)
Jessy Taylor (27-10)
Joe Ray (11-3)
WWE Hall of Famer Jim Ross and recently retired UFC fighter Chael Sonnen will both serve as commentators for the event marking a dream team broadcast partnership for the event.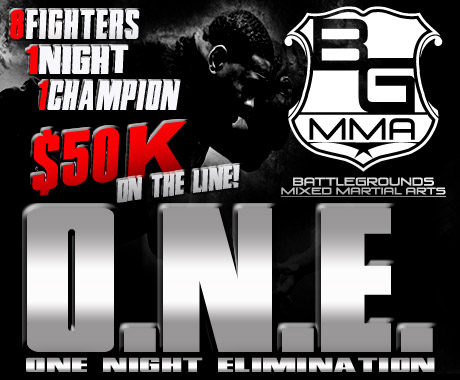 Title Picture Credit: Fight Parrot