In an interesting turn of events Irish welterweight Cathal Pendred threw a spanner in the works after he sent a tweet out earlier today suggesting that he is fighting newly signed former WWE star CM Punk.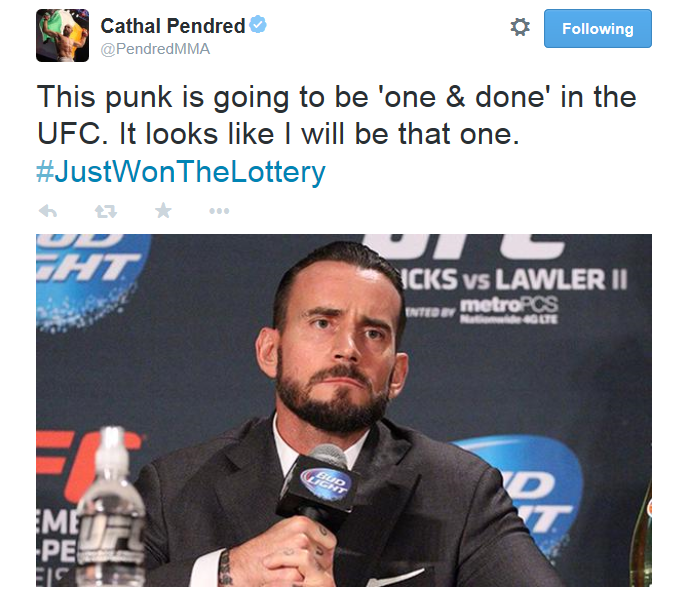 Alan's Angle: Pendred is 2-0 in the UFC and 15-2-1 overall, not exactly the UFC's 1-0 or 2-0 criteria for CM Punk's first fight. I would take this statement as a bit of a publicity stunt because I doubt the UFC would let a fighter announce something this big on twitter. But if Punk is actually facing Pendred for real he will be in for a long punishing night.
Pendred hasn't got the most honed striking skills but what he lacks there he makes up for in heart and intensity. He will grind a fighter down. Bad match up for Punk.
Check out this list of fighters that I felt could be a good choice for the UFC when matching CM Punk.