With the impending return of the UFC to the Emerald Isle (possibly a stadium show), 2015 is setting up to be another massive year for the small nation in the world of MMA. Norman Parke and Conor McGregor both pushed the boundaries of how well Irish fighters could fair amongst the killers in the UFC. Cathal Pendred, Neil Seery, Paddy Holohan and Ais Daly soon followed, but what next?
Following on from the Scotland and Sweden articles earlier in the week I now take a look at some of the top Irish talent that the UFC should consider signing this year. Ireland has a wave of top talent that might not make the cut this year but should they put in a good shift in the next twelve months they will be in prime position for 2016, they include fighters like Henry Fadipe (8-8-1), Damien Rooney (10-4-1), Peter Queally (5-1), Philip Mulpeter (7-4), Andy Young (6-6) and Tommy Quinn (6-1), all but to name a few.
Ireland's own 'Alpha Female' Catherine Costigan (5-0) is a force of nature too but she competes in the women's atomweight division, which the UFC does not feature. Unless she moves up in weight or if the UFC creates a division she may not be in luck.
Also with the recent news of Joseph Duffy's signing to the UFC I have had to re-shuffle my list. So without further ado, here it is:
5. Joe Clarke (7-1)
Clarke is very underrated and often overlooked fighter on the Irish scene. Won all of his fights in the first round (2 by TKO/KO and 5 by submission) and his lone loss was to tricky English fighter Josh Ramage. Clarke has defeated some good opposition including a yet to be named fighter. The reason for being lower on the list is that he did not compete last year but you can't help but feel that a win or two early in the year the UFC might find it hard to ignore this prospect with such a record.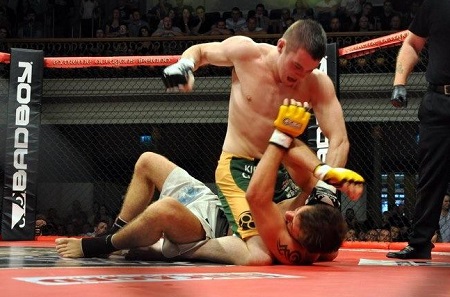 4. Tommy McCafferty (6-0)
Undefeated and having six wins with six stoppages, 'The Ghost' is doing all the right things to impress. An active competitor on the pro scene in Ireland since 2007 he may need to 'up' the work rate and compete a little more often in order to build his record but he is in prime position to move to the next level in his career.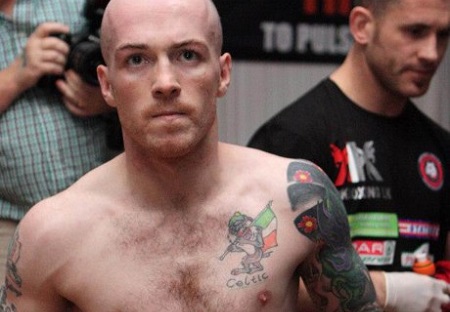 3. Alan Philpott (13-6)
This youngster has an abundance of talent and has shown so much potential in his fights. At only 22-years-old and having 19 professional fights already under his belt you can't help but feel that the sky is the limit for 'The Apprentice'. Has made mistakes in the past but grew a lot last year going undefeated at 3-0 and is heading in the right direction to join teammate Norman Parke in the UFC. Perhaps he needs one fight against a big name to prove he is ready to make the step up.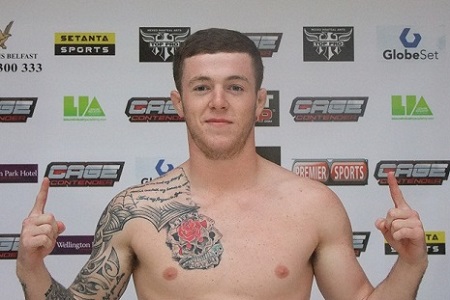 2. Paul Redmond (10-4)
A teammate to UFC fighter Neil Seery, Ireland's own version of Frank Mir with, count it, three toe holds victories in his career, Redmond is nearly the finished article for the UFC. Went an unflattering 3-3 in his first six fights, the lightweight then turned things around going 7-1 all under the Cage Warriors banner. The only thing he needs now is to either fight for the title in Cage Warriors or defeat one of the higher ranked opponents in the promotion but one would not argue with the Dubliner to be snapped up now.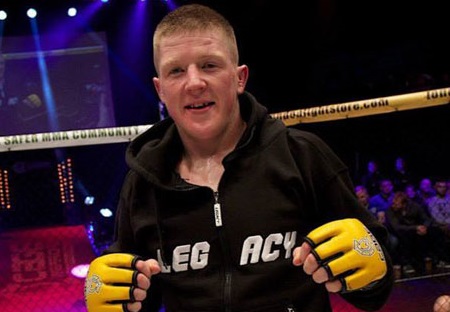 1. Chris Fields (10-5-1)
The UFC decided against signing the Irish veteran after TUF 19 for some reason. With a fight scheduled for next month the former Cage Warriors champ could easily make the promotion regret that decision if he puts in a good performance. Has a big fanbase in Ireland and was one of the first of the SBG fighters to make a splash amongst the Irish mainstream media. He might not have impressed on the show but you have to consider that he was fighting above his weight class. Fields has proven in his fights that he can be exciting with ten stoppage wins from ten victories. Pending a win next month, he should be given his chance when the UFC returns to Dublin this summer.