It is now 2015, a new year and one that many MMA fighters out there will be hopeful is the year that they sign with the UFC. Each day this week we here at WHOATV will take a look at fighters from various regions around Europe that the UFC might sign in the coming year. Yesterday we took a look at Scotland and today we head a little further North in Europe to Sweden!
Sweden MMA in recent years has become one of the strongest in Europe thanks to the success of Alexander Gustafsson and a whole host of Swedish fighters such as Ilir Latifi, Niklas Basckstrom, Akira Corassani, Nicholas Musoke, to name but a few, all representing their nation well in the UFC.
But who will be (or should be) next to sign for the UFC from one of Europe's MMA superpowers? We take a look right now:
5. David Bielkheden (20-12)
The Pride and UFC veteran has been on fine form recently winning three in a row, including a win over recent UFC fighter Besam Yousef. The welterweight went 1-2 during his run in the UFC between 2008 & 2009. It might be a long shot for the 35-year-old but with two welterweight fights taking place at UFC on FOX 14 in Sweden later this month it could be assumed that the UFC could see Bielkheden as an ideal alternative given hi resumé and popularity in Sweden. Considering the 30,000 seats the UFC are looking to fill he might be worth the investment. Alternatively if he manages to secure another couple of wins this year and show no sign of age, he might be hard for the UFC to ignore.
4. Fernando Gonzalez (6-1)
With five wins from six coming via submission he might be an ideal candidate for the UFC to snap up. This 23-year-old has been competing professional since 2011 and his only loss was a close split decision to Irish prospect Ryan Roddy. It might take a couple more wins for the youngster to be considered but I would be surprised if the UFC does not have one eye on him already.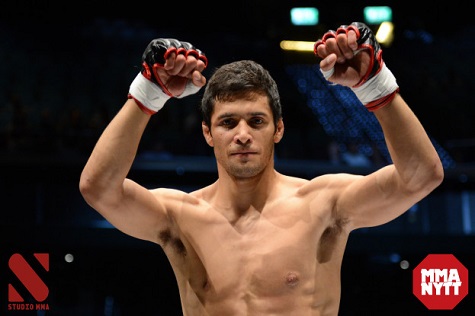 3. Max Nunes (14-2)
A main-event fighter on the European scene, the always exciting Nunes is a perfect candidate for the UFC to sign. With twelve stoppage wins (7 KO's & 5 subs) from fourteen victories the UFC could see him as the type of fighter they want and need in the promotion. He is a middleweight and with that division seemingly thinning out the 25-year-old could be viewed as a potential title challenger to inject some excitement into the mix. The only drawback is that he is 3-2 in his last five fights including dropping a loss to current UFC fighter Scott Askham.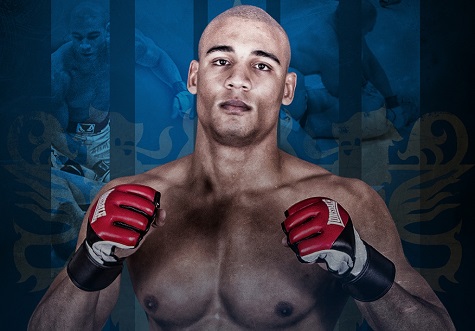 2. Sirwan Kakai (11-2)
All the states about this guy are impressive. He lost his very first professional fight via decision at just 18-years-old and has since went 11-1, with the other loss also being a decision. Ten stoppage victories and still just 25-years-old I am surprised the UFC hasn't signed him already. The featherweight recently signed with American promotion Titan FC and won his debut, this will only boost his exposure in the states making him a desirable candidate for the UFC.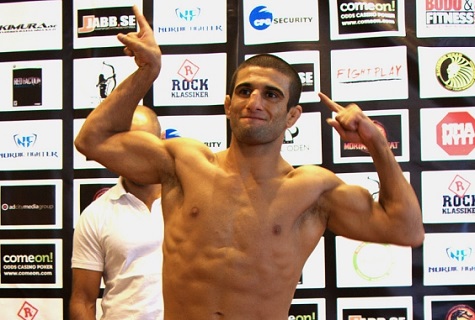 1. Pannie Kianzad (7-0)
This undefeated female has been walking through her opponents in Europe. All of her wins have come either by TKO or unanimous decisions. With some of the UFC's top ranked bantamweights having records like 8-5, 5-5 and 7-6-1 it is safe to say that the company needs fresh talent to help raise the division. It should only be a matter of time before the UFC come calling.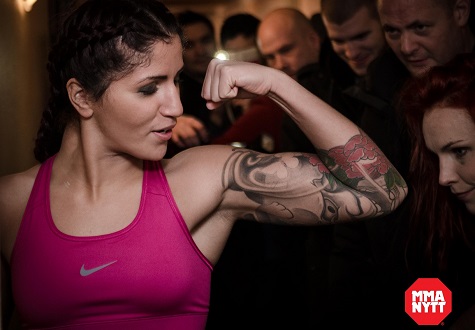 As stated before, Swedish MMA is awash of top talent that it is hard to limit it to just five. So here are some notable fighters who either just missed the cut or could make 2015 a breakout year in their career:
Jonatan Westin (7-2)- At only 24 and holding wins over tough opposition, this young welterweight could make an even bigger splash this year.
Frantz Slioa (4-0)- Being 6ft and a featherweight, he has the physical tools. Add that to the fact he is just 23 and you will hope that he continues to improve his skills and record.
Yosef Ali Mohammad (4-1)- Massive European heavyweight, knockout power, and wins over good opposition, a couple more good wins in 2015 and he might attract the UFC, who always want the big guys!
Big thanks to MMAViking's Daniel Schalander @Spiderpigbegins for his contribution. Join us tomorrow as we discuss some German fighters who should and could be snapped up this year.