Last night I decided to turn on the MMA documentary 'Choke' which focused on the legendary Rickson Gracie's quest to retain his Vale Tudo Japan title in 1995, over twenty years ago. The event pits eight fighters from various backgrounds from all over the world in a one night tournament.
One of the stars of the documentary turns out to be 5-foot-6 Japanese fighter Yuki Nakai. Noticeably the smallest fighter in the competition he had the biggest heart amongst any of the others.
Nakai's first fight was against 6-foot-6 Gerard Gordeau, the Savate expert who fought against Royce Gracie in the final of UFC 1. The Japanese fighter lunges for a leg but Gordeau defends well and lands a number of kicks, stamps, punches and eye gouges which damaged Nakai's eye to the point of closure. Eventually in the fourth round Nakai gets the heel hook and wins the fight but many backstage doubt he would be able to continue.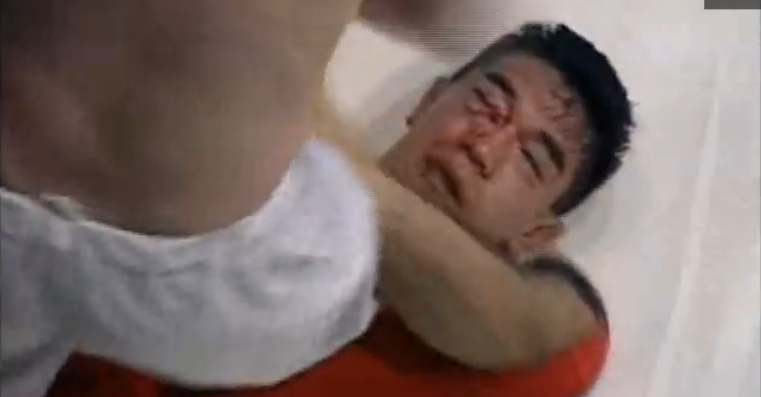 However Nakai didn't quit. Sitting backstage with his eye firmly shut he rested in anticipation of his next fight against American wrestler Craig Pittman, who held a 110+ pound weight advantage. Walking out to the ring sporting a bandage over his damaged eye Nakai seemed full of excitement. After fighting most of the fight from bottom he ended up securing an armbar in the second round to advance to the final but now had both eyes clearly swelled up.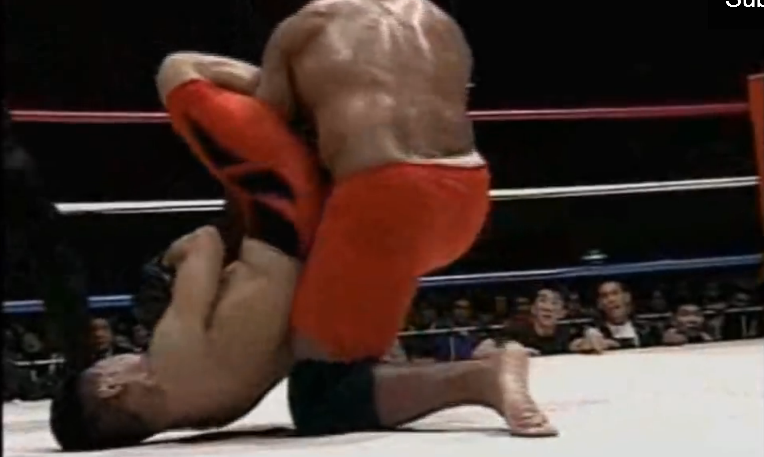 While walking backstage he shouts "Rickson, I'm coming for you." However in the final it was Rickson who finally stopped Nakai. It was probably one of the most technical fights on the ground seen in early MMA. Rickson obviously from the dominant Gracie jiu-jitsu system was initially well matched by Nakai's knowledge of ground fighting gained from shootfighting and Judo. However the damage sustained throughout the evening along with Rickson's ability all became too much for Nakai and he was submitted over 6 minutes into round one.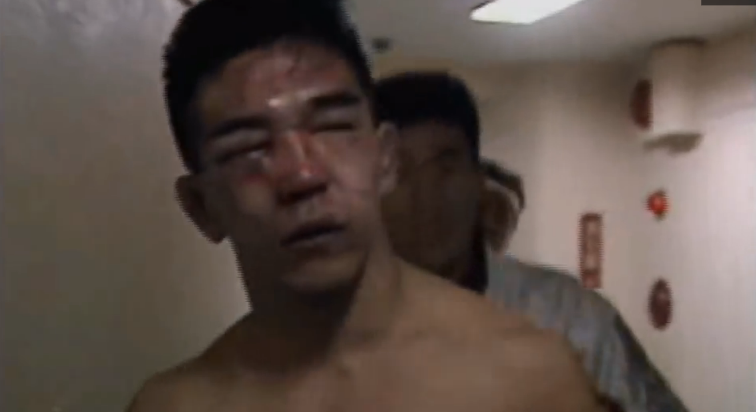 Years later it was revealed that Nakai had actually went blind in one eye but decided to keep it quiet in order to protect the sport. At just 24-years-old at the time of the event and his career ended earlier he seen it as his responsibility to keep the injury hidden, this is just a testament to his character and dedication to the sport of MMA.
"I received a thumb to the eye, which is an unspeakable thing," Nakai told Japan Today in a recent interview. "If it had been a legal move, it wouldn't have been an issue. But people might have thought that something like this was a legitimate part of the sport, and Sayama-sensei suggested that I not reveal the injury for a while."
Today is Yuki Nakai's 45th birthday and he is still heavily involved in the sport in Japan. He is now a BJJ black belt, taking it upon himself to learn the art and teaching it to Japanese fighters, has had a major input in the career of Shinya Aoiki, giving him his black belt, and continues to help Japanese MMA grow.
"If there are fighters who want to go abroad, I would like to help them," he said to Japan Today. "I want Japanese fighters to be successful overseas—not just the ones from our gym. If we have more Japanese fighters become successful abroad, ultimately winning titles, that would be the best thing for this nation's MMA scene. I would always like to aid that."
You can watch Nakai's heroics for Vale Tudo Japan 95 below: