It's the end of a crazy year in mixed martial arts and there have been so many high points that it's almost impossible to think back 365 days and reflect on them all.
But as it is New Years Eve the folks at #WHOATV thought we would bring you something slightly different.
This is the first edition of the #WHOATV New Years Honours List and highlights some of the biggest standouts from 2015, and stretches worldwide across a number of promotions.
So sit back and enjoy the #WHOATV New Years Honours List and let us know your thoughts on facebook and twitter;
Marc Goddard for not only his services within the cage but also all the work he is doing outside the cage to raise awareness of the sport and also help build up and coming referees. Goddard is one of the busiest men on the scene and is really a driving force behind educating people looking to come into the sport and has a wealth of knowledge to bring to the table. He is arguably the best in the business and has officiated some of the biggest bouts of 2015 and really has a great grasp on the sport. One of my highlights from him this year was during the Yoel Romero Vs Ronaldo Souza bout at #UFC194 during which Romero had grabbed the fence to stop a takedown and as a result ended up on top of Souza. Goddard was having none of it and stood both men back up on their feet shortly after giving Romero a stern warning. Just one of the many highlights from 2015 and a well deserved spot on the #WHOATV New Years Honours list.
Robert Whiteford for his work in promoting MMA in Scotland and Europe following the success of UFC Glasgow. I personally think that the UFC are on to something with Whiteford who is not just a fantastic fighter but also a very good speaker with a great personality. He is undoubtedly a guy they should be using as a household name at the European shows in a "Ross Pearson" kinda role, mixing with the fans, filming backstage snippets and attending Q&A's etc. I know Whiteford trains Stateside at ATT which may not always make him viable to attend every European show but I certainly think every effort should be made to build his profile and use him as a dominant figure for European fighters in the UFC.
Robin Black for his expert post fight breakdown videos. Is there nothing that this man cannot do? Black has quickly shot to fame in recent months with his break presenting breakdown videos for the UFC but he has been grafting behind the scenes on the Score and the Fight Network in Canada for a long time before that. His big break came when UFC commentator Joe Rogan recommended him to UFC President Dana White which is a pretty firm endorsement and he has since been breaking down some of 2015's biggest fights including Holm/Rousey and McGregor/Aldo. He has a great energy and passion about his work and in my eyes deserves a spot on the #WHOATV News Years Honours list.
IMMAF has had a great 2015 and have really been pushing Amateur MMA in the UK which I think is vital for the longevity of the sport. The federation has grown exponentially since its creation in February 2012 and in the last two years has been hosting their own Championship tournaments which I think is a great way for athletes from across the World to test themselves in a "safe environment" which I think amateur fighters sometimes fail to do. There is still a hell of a lot of work for IMMAF to do and the next few years will certainly be challenging for them but with the correct level of support behind them I believe that they will be a big force in the sport of MMA.
Joanna Jedrzejczyk for her services to both women's MMA and European MMA. Back in March this year she became only the third European UFC Champion in history which is a true milestone for European martial arts. Jedrzejczyk has an infectious personality and is really being pushed by the UFC to be their star not only in Europe but across the world. A testament to this is the UFC having her co headline the biggest stadium show they have ever put on in Australia in which she defeated Valerie Letourneau by unanimous decision. Its likely that 2016 will be an even bigger year for "Joanna Champion" with rumours of her coaching on the Ultimate Fighter season whilst also looking to retain her crown as number one Women's Strawweight in the world.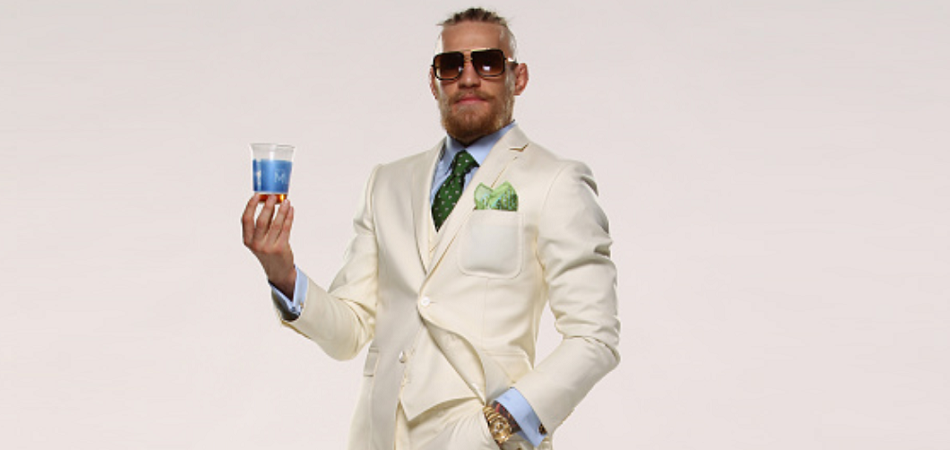 Conor McGregor what can you say about this man that hasn't already been said? Since joining the UFC back in 2013 he has stopped six of his seven opponents within two rounds and predicted all of them pretty much to the tee. His name rings around not just MMA fans but the general public which is huge for the sport and a true testament of his star power. The world really is his oyster and I would not be surprised if we see him on the big screen either in 2016 or 2017, although I hope he remains solely focused on his fighting career. With the fall of Ronda Rousey to Holly Holm it really has played to McGregor's advantage and he is in the driving seat to take forward the UFC, but again hopefully the additional pressure of this hopefully won't affect his in ring performances. You cannot have an awards or honours list without this man appearing and I really do tip my hat to him and look forward to seeing what he does in 2016.
One Championship taking a strong stance on their weight cutting policy by introducing a new walking weight. It saddens me deeply that a fighter had to die before something was done about weight cuts in MMA but absolute credit to One for taking the lead and implementing this new policy. Will it happen overnight and all run smoothly on their first show? Absolutely not. But it takes real courage for them to test the waters and look to try and fix one of the problems which has the most detrimental impacts on their fighters. I look forward to seeing how this plays out in 2016.
Jude Samuel for his continuous ability to put on solid European fights throughout the year. The list is endless but for me the standout bouts he put together were; Walsh Vs Arthur, Duquesnoy Vs Loughnane & Stapleton Vs Petley. Jude doesn't just matchmaker either, he is one of the main drivers behind the running of the BAMMA shows and I have noticed a remarkable improvement on how much slicker the shows run now compared to a few years back and he is a huge part of that. 2015 has probably been a strange year for him not having Ian Dean as direct competition which I think probably brings out the best in both men, and so I am intrigued to see how things play out in 2016 with the return of Cage Warriors. But for me in 2015 Jude Samuel was the best matchmaker in Europe and thoroughly deserves to be on the #WHOATV New Years Honours list.
You may also be interested in: