It might not have been the most exciting night of fights but it still does have an impact going forward for the fighters involved. Two title fights and a heavyweight clash with possible major implications on both men's careers. Let's see where they go from here;
Renan Barao def. Urijah Faber via TKO (strikes) in round 1 at 3:42.
Renan Barao (32-1 MMA, 7-0 UFC)
Despite the controversial ending, Barao's stock continues to rise. The Brazilian looks like he is still growing and getting better and looking more dangerous. There doesn't seem to be many in the division that look like they could challenge him apart from the injured Dominick Cruz. Barao sits atop a perch of the bantamweight division.
Urijah Faber (30-7 MMA, 6-3 UFC)
His stock could go either way, he is that little bit older and he lost his second fight against Barao but it was slightly controversial and given his previous three performances one could argue that he is still a top contender. I believe his stock didn't take too much of a hit but it is looking very unlikely that he will ever capture the belt, but one or two wins and he could be back in the mix.
Jose Aldo def. Ricardo Lamas via unanimous decision (49-46 x 3)
Jose Aldo (24-1 MMA, 6-0 UFC)
Entering into this fight Aldo could not get any higher unless changes weight and goes for a second title. Look at the people he has defeated in the UFC: Mendes, Edgar, Zombie, Florian…. and now Lamas is another notch on the belt. It wasn't the fireworks we all expected but it was a sound performance from one of, if not the, best in the world.
Ricardo Lamas (13-3 MMA, 4-1 UFC)
Lamas is a great fighter but, lets face it, very few actually gave him a chance of defeating Aldo. Does his stock drop much? No, but he won't get a title shot for a long time as long as Aldo is champ. He is now thrown back into the large pool of featherweights that are a of couple steps below Aldo's level.
Alistair Overeem def. Frank Mir via unanimous decision (30-27 x 3).
Alistair Overeem (37-13 MMA, 2-2 UFC)
Overeem needed this win. He came into the UFC with massive expectations and his only win was against a professional wrestler who was suffering from a life-threatening disease. His win over Mir did not provide the highlight reel finish but what it did show was a smart and meticulous Overeem, you combine that with his undoubted striking ability and you have a threat. He didn't gain much stock with this win but he is moving in the right direction.
Frank Mir (16-9 MMA, 14-9 UFC)
Four loses in a row now for the former champ, albeit all against top class opposition. Mir now enters (if he wasn't already there) Big Nog territory as a legend who won't ever challenge for the title but is there for the love of the sport. Now Mir has stated that he doesn't want to fight if he doesn't have the title in sight. It could be hard to place Mir on a future UFC card. Stock is at an all time low.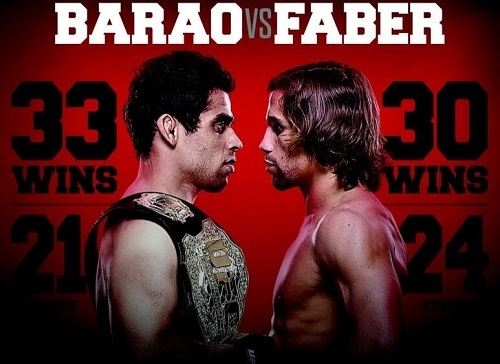 Rest of the results:
Ali Bagautinov def. John Lineker via unanimous decision (29-28 x 3).
Abel Trujillo def. Jamie Varner via knockout (punch) in round 2 at 2:32.
Alan Patrick def. John Makdessi via unanimous decision (29-28, 29-28, 30-27).
Chris Cariaso def. Danny Martinez via unanimous decision (29-28 x 3).
Nick Catone def. Tom Watson via split decision (29-28, 28-29, 30-27).
Al Iaquinta def. Kevin Lee via unanimous decision (29-28, 29-28, 28-27).
Clint Hester def. Andy Enz via unanimous decision (30-27, 30-27, 30-26).
Rashid Magomedov def. Tony Martin via unanimous decision (29-28 x 3).
Neil Magny def. Gasan Umalatov via unanimous decision (29-28, 30-27, 30-27)