I am sure you all know by now that Ronda Rousey dispatched of Cat Zingano in just 14 seconds and in doing so put even more space between her and exciting fights the UFC can put her in.
The UFC are in a tough spot now when it comes to Rousey. It is hard to sell the idea of a title fight when there is an obvious gulf in class between champion and challenger. Boxing suffered the same with Mike Tyson and recently the UFC has also went through similar challenges with Anderson Silva and Jon Jones.
In the respective cases for the aforementioned champs, Silva had rivalries and fights out of his weight to keep things fresh and Jones has only recently had the battle with Gustafsson, rivalry with DC and has the exciting fight with Anthony Johnson on the horizon.
It seems like there are no obvious challengers to face Rousey that would make for compelling fights but I don't believe that. Here are a list of potential fights for the UFC to make that could draw interest.
SHORT TERM:
Bethe Correia (9-0): The 31-year-old is undefeated in MMA, is 3-0 in the UFC and has a history with Rousey as she has beaten two of the champ's closest friends, and fellow 'Horsewomen', in Shayna Baszler and Jessamyn Duke. Having a storyline plays a massive part in selling a fight and this is an ideal story that the UFC could promote.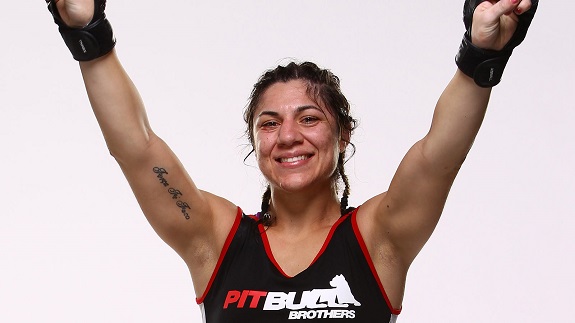 Gina Carano (7-1): Arguably the first fighter to bring attention to WMMA. Carano vs. Rousey would be the biggest fight to make in WMMA considering both fighters mainstream appeal. However, after months of "meetings" it never happened and it is looking less likely that Dana White & Co. will bring Carano back to fighting. If anyone will bring Carano back it'll be Scott Coker with Bellator. The UFC should bend over backwards to make this fight happen in my opinion.
Maloes Coenen (22-6): The UFC had the chance to sign Coenen when they bought Strikeforce but negotiations with her management Golden Glory broke down. They really dropped the ball here and Coenen is one of the most experienced female fighters on the planet. This is a long shot as she is signed with rivals Bellator but if the opportunity arose that the UFC could sign her to fight Rousey then they should snap her up.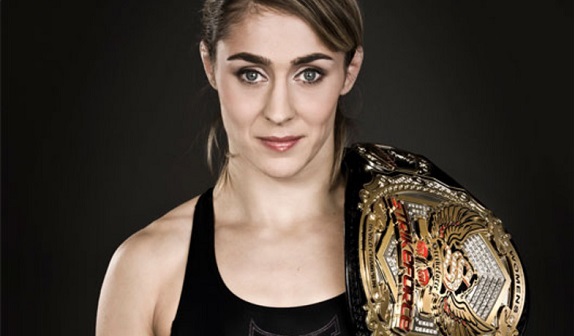 MEDIUM TERM:
Holly Holm (8-0): The former world boxing champ made her UFC debut at the weekend and although it was a solid performance it was considered a lacklustre one too, this was due to the hype that surrounded her. I believe that a couple more fights could allow Holm could find her rhythm in the Octagon and her talent will shine through.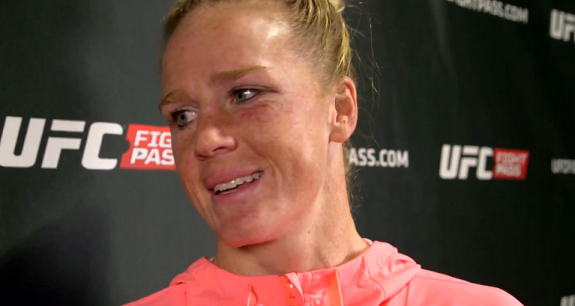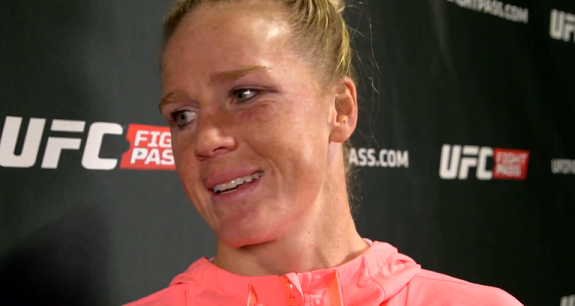 Christiane Justino (13-1): At the moment I believe that 'Cyborg' is the only women on the planet that would be capable of beating Rousey. Although a fight with Carano would bring more exposure, a fight with 'Cyborg' is the one every MMA fan wants. The only problem is that the Brazilian fights at 145lbs as opposed to 135lbs. However, the 29-year-old has said that she will drop down in weight very soon.
Cat Zingano (9-1): Although Rousey just beat her in 14 seconds she did not destroy Zingano. This was one of those happenings in MMA. If we saw a complete and utter clinic that saw Rousey out-class Zingano then I don't believe the fight should happen for a while. If Zingano can go out and beat the likes of Tate again, Alexis Davis, and/or Sarah McMann then this puts her back in within contention.
LONG TERM:
Any number of fighters could challenge Rousey in the long term if they perform. A trilogy with Miesha Tate (16-5) could work if 'Cupcake' keeps winning, Rin Nakai (16-1) if she strings together some wins in the UFC, Pannie Kianzad (7-0), an exciting prospect out of Sweden, and, Marion Reneau (7-1), who made her debut this year and is already 2-0. These are just a selection of fighters who could possibly work themselves not only into title contention.