June 19th, 2011: it is the day after Alistair Overeem's uneventful win over Fabricio Werdum in Strikeforce, his last fight before officially joining the UFC. That fight was not Overeem's fault for being boring but more the tactics applied by Werdum. The Reem is now 35-11 and 1 NC and was undefeated in his previous eleven fights, winning ten of them.
December 30th, 2011: the night Overeem destroyed Brock Lesnar with a liverkick and had every fight fan around the world thinking "The Reem is here to take over the UFC". It seems like this was too good to be true….and it was.
Let us fast forward almost three years later to this past weekend. Overeem finds himself 2-2 in the UFC and needs to win a fight it seems that's that the UFC put together to get him over. Now I know there are no easy fights in the UFC but looking at both Overeem's and Rothwell's respective records it is safe to say The Reem was the heavy favourite, even the bookies heavily agreed.
Things did not go to plan, just like much of Overeem's UFC career, and he lost once again by TKO. Now he is 2-3 in the UFC, his three loses by TKO/KO and his two wins, critics will say, were against a pro-wrestling (Brock) and a well past his prime Frank Mir.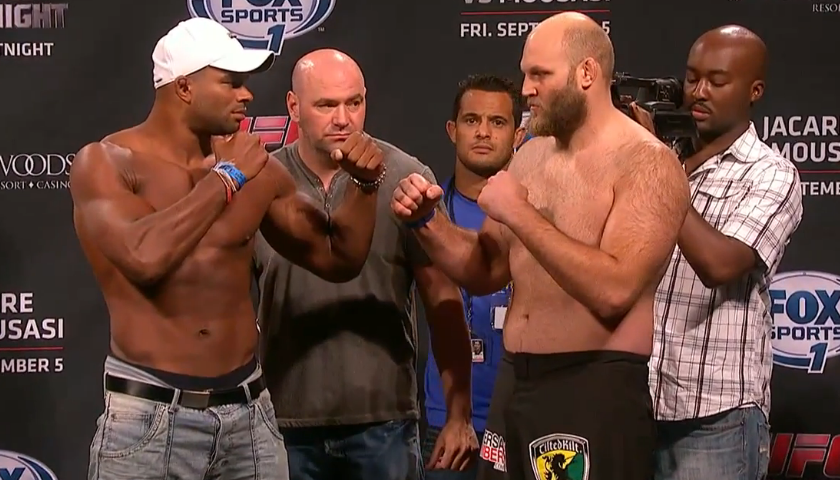 So where does 'The Demolition Man' go from here?
I find it ironic that one of his monikers is 'The Demolition Man' as it reminds me of the movie of the same name starring Wesley Snipes & Sylvester Stallone (if you haven't seen it please check it out, you'll thank me later). In the movie a cop and a bad guy are put on cryogenic ice for their crimes thus essentially retiring the cop from his duties until he is called upon in the future to try and stop the escaped bad guy.
The same fate is what I would suggest for 'The Reem' – he should be put on ice. His chin and ability to take a punch is suspect and having such a thing the UFC's heavyweight division is like a race car driver driving without any breaks. I personally believe that he should retire but what Overeem or the UFC has made no indication that this is an option in the near future at least.
Overeem now enters a unique group of fighters within the UFC, fighters who have a big name, are ageing and are getting further away from a title shot. Depending on who you are, Frank Mir, Big Nog, and, to a lesser degree, Roy Nelson and Josh Barnett are members of this unique group.
Lets us face facts, Overeem is still a name that draws, so why would the UFC waste that? He is also a fighter ranked in or around the top ten so in that regards he is still somewhat 'legit'. A 'Fight Night' event or a numbered card that is lacking in 'star power' would certainly benefit by the addition of Overeem and/or a combination of any of the above mentioned fighters.
I believe that match-ups against Big Nog and/or Josh Barnett appeals to fight fans of all levels and interests. A fight against either of these legends certainly acts as a throwback to Pride which would also give an interesting fight that would tickle anyone's curiosity to see how it would play out.
There are still options left for 'The Reem' in the fight game but this book is closing very fast.