Say what you will about Ken Shamrock vs. Kimbo Slice but it seems like both men are taking this fight very serious. We've seen some recent vids from Bellator regarding Kimbo but very little has come out about Shamrock. Until last night, that is.
The 51-year-old posted the picture below on his Facebook page and he looks reminiscent of an early 2000's Ken Shamrock, sideburns and everything.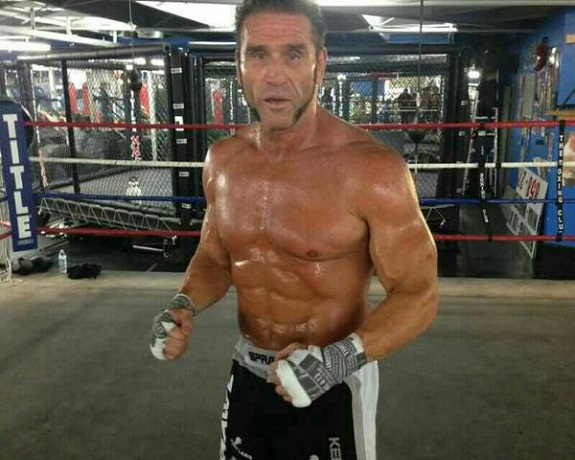 There were always going to be worries about Shamrock possibly not putting his all into this fight and was simply doing it for a paycheck. He hasn't competed since 2010 and even then he looked disinterested in MMA. But this picture is a good indication that he is possibly very serious about this fight afterall.
Ken Shamrock takes on Kimbo Slice in the main event of Bellator 138 in a little under two weeks.
Related Videos:
5 Rounds with Kimbo Slice
A look into Kimbo's camp and personal life
Shamrock and Kimbo speak about their upcoming fight