The UFC held a press conference in Mexico City on Tuesday and announced a date, November 15th, for their much-anticipated debut in Mexico. Their launch in Mexico City will be headlined by title fight between Cain Velasquez and Fabricio Werdum.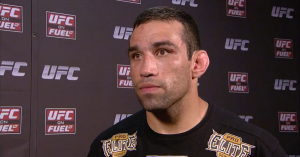 Preceding the November show will be the first season of The Ultimate Fight: Latin America, with Velasquez and Werdum serving as coaches. The season will start filming on May 12th in Las Vegas and will air on Televisa — the premiere network in Mexico.
"It's a great day for me and the UFC," said the UFC President Dana White . "Anyone who has followed this company and this sport knows I've been talking about Mexico for a very long time. I thought Mexico worked very well with this demographic and this sport. And I always knew it would be big here if we had a chance to come here."
The season finals, which will will feature the 135 and 145 pound weight classes, will be featured on the same card as heavyweight title clash between Velasquez and Werdum.