Anthony Johnson def. Alexander Gustafsson via TKO (punches) in round 1.
Anthony Johnson: We all knew 'Rumble' was capable of finishing Gustafsson but judging by the reactions of the crowd and twitter I don't think many of us expected it. The career resurgence of Johnson is similar to that of Robbie Lawler and earning that title shot by finishing the big Swede has made him the next big thing in the UFC. His stock goes sky high as people look to him as the next guy who could at least challenge Jon Jones.
Alexander Gustafsson: I feel bad for Alex, he has had a tough time lately getting overlooked for the title shot and now losing the number one contender shot. It is great for the UFC that they have elite fighters challenging and beating one another in the depleted light-heavyweight division but not good for Gustafsson's stock as he drops down in the pegging order somewhat. The finish also slightly damages his reputation or the sense of unstopability around him.
Gegard Mousasi def. Dan Henderson via TKO (punches), round 1.
Gegard Mousasi: It is unfortunate for the former Strikeforce champ that the fight ended how it did as there is a slight bit of doubt around the stoppage that takes a little away from the win. Nonetheless a win over a legend like Dan Henderson is now on Mousasi's record and that in itself moves his stock up.
Dan Henderson: At 44-years-old, 1-5 since 2011 and with a couple of one sided loses thrown in for good measure I think it is about time that this legend hangs it up. He never got the UFC title he craved but in my opinion being a two-weight Pride champion, Strikeforce champ and countless wins over fellow legends in the sport is more than enough to cement his legacy. Hendo has that legend status about him and I would be shocked if he moves below the co-main status in his remaining fights but regardless the fans will have their doubts about whether he should fight or not.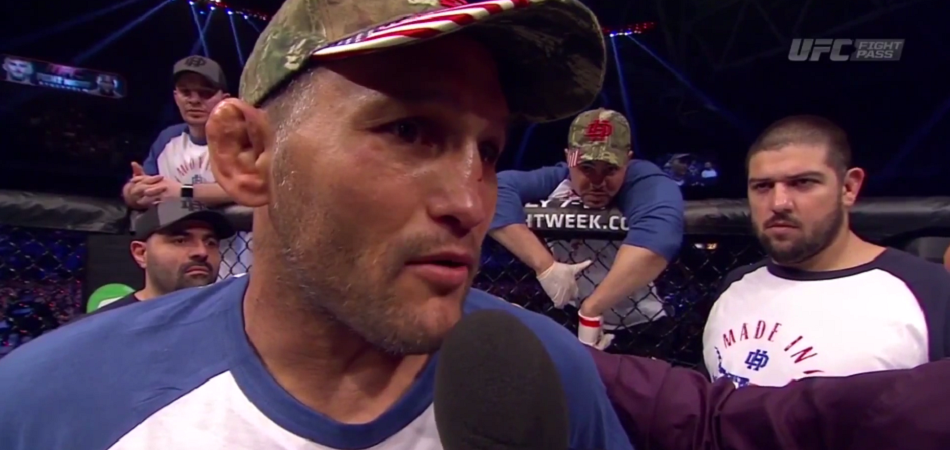 Ryan Bader def. Phil Davis via split decision (29-28, 28-29, 29-28).
Ryan Bader: Having proved himself against the divisions new comers and journeymen Bader needed this win badly to show that he can hang with the higher ranked opponents. It wasn't a pretty performance but the 'W' is what mattered most here and he got it over a gamey Phil Davis. That is four wins in a row for Bader moving him up the pecking order ever so slightly.
Phil Davis: He lost a lot in this fight. His only previous loses came against former champ Evans and, the now, number one contender Anthony Johnson but this loss would suggest that Davis is in trouble of slipping down the division. He was the favourite and therefore was expected to win but this knocks him back a good bit.
Rest of the Results:
Sam Sicilia def. Akira Corassani via knockout (punches) in round 1.
Albert Tumenov def Nico Musoke via unanimous decision.
Kenny Robertson def. Sultan Aliev via TKO (punches) in round 1.
Makwan Amirkhani def. Andy Ogle via TKO (strikes) in round 1.
Nikita Krylov def. Stanislav Nedkov via submission (guillotine choke) in round 1.
Mairbek Taisumov def. Anthony Christodoulou via knockout (punches) in round 2.
Mirsad Bektic def. Paul Redmond via unanimous decision.
Viktor Pesta def. Konstantin Erokhin via unanimous decision.
Neil Seery def. Chris Beal via unanimous decision.