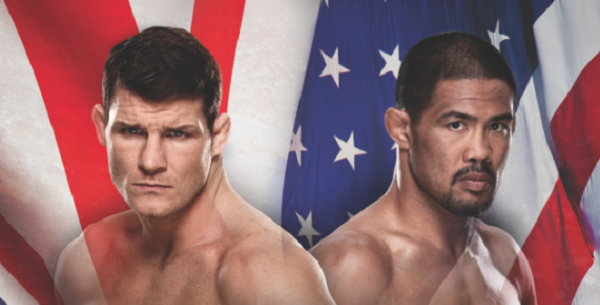 The UFC Fight Night 30 card in Manchester on October 26th has received a few more additions and, as expected, a heavy number of top UK fighters are in the line-up.
In the main-event we have a middleweight clash between Michael Bisping (24-5) and "The Filipino Wrecking Machine" Mark Munoz (13-3). Both fighters are at the same level currently in the title race, and this is a must-win for both if they want to keep their name in contention for a title shot.
In the co-main is an exciting match-up between Ross Pearson (15-6) and Melvin Guillard (31-12-2). What makes this an exciting fight is that both have a proven record of finishing fights at any time, each have been hot and cold as of late, but nonetheless this should be a fight for the fans.
Speaking of a fight for the fans, how about Tom Watson (16-6) vs. Alessio Sakara (15-10) which got added recently. There's certain to be fireworks this fight, as both are said to be fighting to keep their place in the UFC.
Also on the card you have an incredible match-up between the undefeated and hard-hitting Jimi Manuwa (13-0) and the man who holds a 7 second KO in the UFC, Ryan Jimmo (18-2). Added to the card just today was a pair of UK TUF veterans, as in Brad Scott (8-2) from TUF:The Smashes takes on Dutch Fighter Michael Kuiper (12-2); and TUF 17 winner Luke Barnatt (6-0) takes on American Andrew Craig (9-1).
Card to-date;
Michael Bisping vs. Mark Munoz
Ross Pearson vs. Melvin Guillard
Tom Watson vs. Alessio Sakara
Phil Harris vs. John Lineker
Jimi Manuwa vs. Ryan Jimmo
Jimmy Hettes vs. Mike Wilkinson
Paul Taylor vs, Anthony Njokuani
Luke Barnatt vs. Andrew Craig
Bradley Scott vs. Michael Kuiper
Expect more fights TBA very soon.