After what was supposed to be a quiet week in the world of MMA with the more recognisable fight promotions taking a break, Thiago Silva provided the kind of headlines that the UFC could do without. However, the UFC are back this weekend as they venture to Brazil for the first time this year for UFC Fight Night 36 and with them they are bringing a pretty solid card from top to bottom that puts the recent Brazil cards to shame.
Here's my take on the night's main card action.
Lyoto Machida vs. Gegard Mousasi – 185lbs.
Machida looked fantastic in his UFC middleweight debut last time out against perma-contender Mark Munoz. Having navigated the weight cut from 205lbs successfully and then putting aside his friendship with Munoz, Machida announced himself to the division; blasting his opponent with a head kick that sent him slumping to the mat, bereft of consciousness. Machida has the striking ability and timing to be a threat to anyone who is willing to engage, and if he is able to get past Mousasi on Saturday, it is likely that Machida will be the next in line for a crack at the newly minted Chris Weidman.
While Mousasi hasn't been given the same assurances, it goes without saying that a win over Machida will out you very much in the mix. A former DREAM and Strikeforce champion, Gegard Mousasi will be making his second UFC appearance when he steps in to the Octagon with Lyoto Machida this Saturday having seen off Illir Latifi late last year in what was a rather tepid affair. Mousasi was supposed to fight Alexander Gustafsson, but the Swede dropped out through injury allowing his teammate to step in on very short notice. With Mousasi clearly above Latifi's level, he failed to excel. Hopefully Machida is enough to get Mousasi's motor running.
This could go one of two ways. Either this will be a masterclass in counterattacking striking ability with at least one man at their enigmatic best, or both men will wait with baited breath before their opponent strikes first and we're left with a shirtless staring contest. I'm hoping it's the former, as Machida has a lot to offer to the middleweight division, particularly after Anderson Silva has been dethroned and Mousasi is up there with the very best when in the mood.
Prediction – Machida via unanimous decision.
Ronaldo Souza vs. Francis Carmont – 185lbs.
Ronaldo Souza, or Jacare as he is more commonly referred to as, has looked superb of late. A former Strikeforce Middleweight Champion, Jacare has transitioned from the Strikeforce hexagon to the UFC's Octagon with consummate ease, bulldozing through the competition and collecting two devastating finishes along the way. The first victim was Chris Camozzi, who tapped out to an arm-triangle choke, but Jacare's second and most recent conquest did not have much say in how their fight ended, with Jacare landing a looping overhand right to put Yushin Okami's lights out.
Carmont has been consistent if unspectacular on his road to Saturday. Without a finish since July 2012, Carmont's last three wins have all been decisions, and not wanting to be too harsh, they've all been duller than dishwater, with his latest victory being against Costa Philippou back in September.
Francis Carmont will have his hands full and his most likely route to victory will be a smothering top game. Unfortunately for Carmont, Jacare is one of the premiere BJJ players in all of MMA and will likely gobble up an arm, leg or neck of Carmont's if he tries; and on the feet, Jacare will hold a significant power advantage.
Prediction – Souza via 2nd round submission.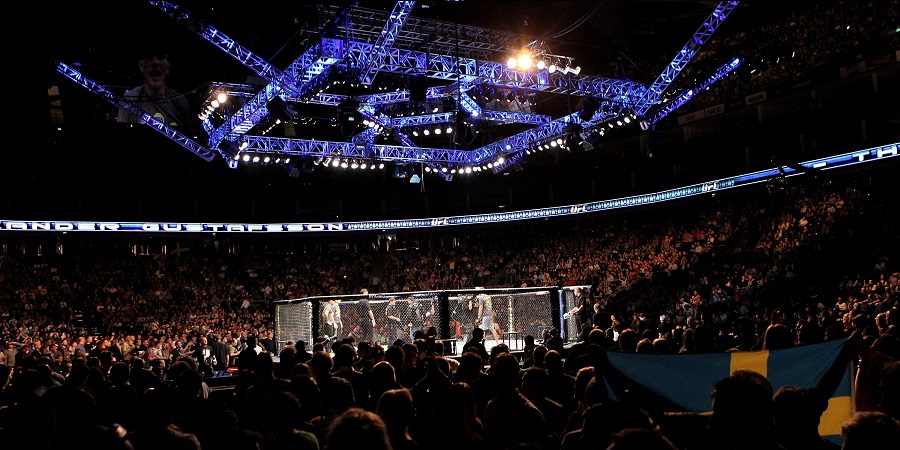 Erick Silva vs. Takenori Sato – 170lbs.
Having looked as though he could do some damage in the UFC's welterweight division after years on the Brazilian MMA scene and his opening Octagon bouts, Erick Silva was looked upon as the future of the 170lbs division. Silva was to receive quite the leap in competition, facing off with and ultimately losing to Jon Fitch in a spirited fashion. Silva was to rebound from this loss with a slick submission victory over Jason High and would go on to be paired up with Dong Hyun Kim, who would KO Silva in the 2nd round of their contest and Silva's most recent fight.
Stepping in on one month's notice after Silva's original opponent Nate Loughran pulled out due to injury, Takenori Sato will be making his UFC debut this Saturday. Sato, a former Welterweight King of Pancrase, hails from Japan and will be bringing with him in to the Octagon a 10-fight undefeated streak.
Silva has a lot of talent, but really does need to be handled with care and this is exactly what the UFC have done with this arrangement. Even if he was given a full training camp, it is unlikely that Sato would have the required skills to beat Silva. Chalk this one up for Silva, however he wants it.
Prediction – Silva via KO/TKO in the 2nd round.
Viscardi Andrade vs. Nicholas Musoke – 170lbs.
Andrade is a veteran of The Ultimate Fighter scene, having competed on the second season of the Brazilian franchise. Andrade would go on to make the semi final stage of the competition, but fell short when matched up with eventual runner-up, William Macario. Following on from the series, Andrade was given a shot in the UFC and successfully saw off Bristol Marunde in his promotional debut, and what has been his only UFC contest to date, via TKO back at UFC 163.
Like Andrade, Nicholas Musoke has fought just the once inside the Octagon; and again like Andrade, Musoke was successful. Musoke took on Alessio Sakara back at UFC Fight Night 30 this past October at the Phones 4U Arena in Manchester, tapping out his opponent via armbar in the first round. Musoke is now riding a seven-fight undefeated streak, although there is one No Contest in there, and will be looking to continue his impressive start to life in the UFC.
Musoke showed himself to be more than capable on the feet in his UFC debut, but it is in his clinch work and ground-and-pound that he tends to shine. Andrade will likely look to wing his strikes with ill intent from the get-go and put away Musoke early, although he is also no slouch when it comes to the ground game. Andrade's more complete game should stand him in good stead, however if he is unable to finish Musoke in the opening round or two, we could see Andrade tire and Musoke pounce.
Prediction – Andrade via KO/TKO in the 1st round.
Charles Oliveira vs. Andy Ogle – 145lbs.
Like Erick Silva, the case of Charles Oliveira is very much one of too much, too soon. Having burst on to the scene as an exciting lightweight with inventive ways of finishing a fight, Oliveira received too big a bump in competition and tough, convincing losses to Jim Miller and Donald Cerrone prompted the rangy Brazilian to drop down in weight and test out the waters at featherweight. Oliveira looked like a man renewed and was back to his predatory best in dispatching with both Eric Wisely and Jonathan Brookins in eye-catching fashion. However, again the UFC jumped the gun on Oliveira's potential and he was fed to divisional elite in Cub Swanson and Frankie Edgar, losing out on both occasions. This is a far more suitable fight for Oliveira at his stage of his development and if he does prove to be successful here, I do hope that the UFC do not get ahead of themselves again.
Andy Ogle has had it tough in his UFC career to date. Having exited the fifteenth season of The Ultimate Fighter at the semi final stage after losing out to Al Iaquinta, Andy Ogle immediately dropped in weight from lightweight to featherweight and made his official UFC debut in a split decision loss to Akira Corassani. Ogle would bounce back with a hard earned victory over Josh Grispi, the likeable Geordie would suffer defeat again in his most recent bout at the hands of Cole Miller and the cageside judges, as Ogle was unable to overcome Miller's early dominance despite a late rally.
You will have to work very hard or pull off something special to secure victory against Andy Ogle, and I'm thinking that Oliveira will be able to achieve the latter.

Prediction – Oliveira via submission in the 1st round.