The UFC returns to the Middle East this Friday, with UFC Fight Night 39, or UFC Abu Dhabi as it is also known, and with it they bring a battle of heavyweight proportions as the main event.
MMA legend and all-round good egg, Antonio Rodrigo 'Minotauro' Nogueira will take on Roy 'Big Country' Nelson in the main event of the evening, screened live on UFC Fight Pass from the du Arena, with both men fighting for relevancy in the UFC's heavyweight division.
The rest of the card has potential, if not star power, and I'm here to talk you through it.
(#11) Antonio Rodrigo Nogueira vs. (#9) Roy Nelson – 265lbs.
It's safe to say that 'Big Nog' is on the down slope of his career. The former Pride and UFC Interim Heavyweight Champion is 3-4 over his last seven bouts and has been finished in all four of his defeats, something that had never happened prior to Nogueira's recent slump. The once-granite chin has now all but deserted him and his formidable BJJ game has started to be breached, with submission defeats at the hands of Frank Mir and Fabricio Werdum testament to this. Here's hoping we see the Nogueira of old this Friday, as when he is on top form there has rarely been a heavyweight as enjoyable to watch perform.
When he's not busy campaigning to be named next Head of the Nevada State Athletic Commission, Roy Nelson likes to get himself in the Octagon and duke it out, and he's pretty good at it. Nelson has the power in his hands to trouble any man he faces, as well as the grappling credentials to give all but the very best fits. However, lately things haven't been going Nelson's way and 'Big Country' is facing up to the possibility of a three-fight losing streak and alternate sources of employment. With Nelson's relationship with UFC President Dana White as fractious as ever, Nelson really could do with a win right about now.
Nogueira has some of the most technical boxing in the UFC's heavyweight division, but he has started being clipped on a more regular basis of late. That's a dangerous trait to develop, especially when coming up against a power-puncher like Nelson. I don't see Nogueira having the takedown ability to drag Nelson to the mat and work for his best chance of victory, and all I can envisage is Nelson turning Noguiera's lights out in brutal fashion.
Prediction – Nelson via KO/TKO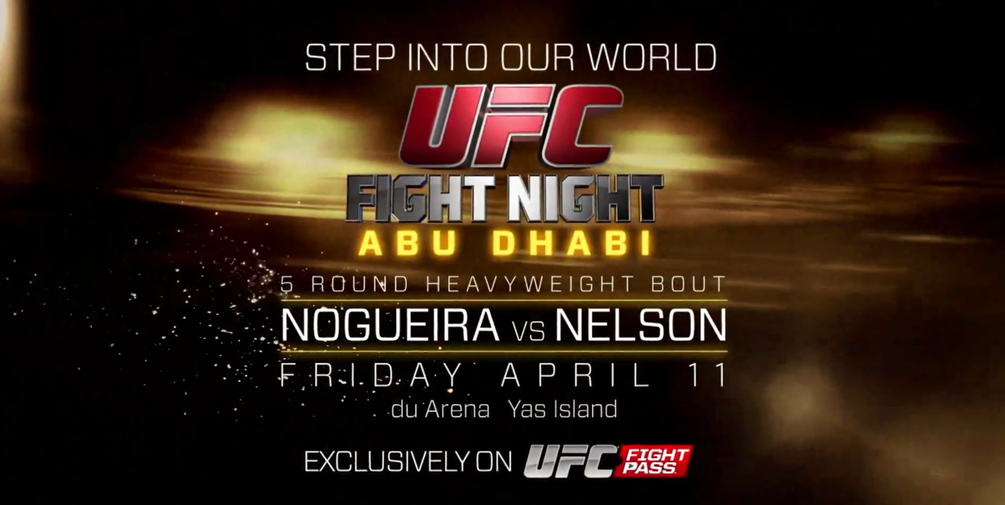 (#9) Clay Guida vs. (#12) Tatsuya Kawajiri – 145lbs.
Not many fighters' stock has dropped as quickly as it did for former fan favourite Clay Guida. Ever since his decision loss to Benson Henderson, Guida altered his appealing aggressive, come-forward approach for a more altogether safe approach of hit-and-run. This change in style has coincided with a drop in form, and Guida is 1-3 over his last four contests, having been TKO'd by Chad Mendes in his most recent performance back at UFC 164.
Tatsuya Kawajiri has been a staple of the Asian MMA scene for as long as I can remember and achieved great success, as well as an ardent following. Kawajiri made his long-awaited UFC debut last time out, and he looked fantastic. Controlling the fight from the get-go, Kawajiri locked in a rear-naked choke on Sean Soriano in the second round of their tussle, confirming his position as a fully-fledged contender in the featherweight division.
If we see the Guida of old on Friday night, this one could be very interesting. However, I can't see that happening, as Guida seems hell bent on treating us to this new style of his. With that in mind, I expect Kawajiri to prove too suffocating a force for Guida to deal with, and secure a submission late in the fight.
Prediction – Kawajiri via submission
John Howard vs. Ryan LaFlare – 170lbs.
John Howard really has made the most of his second chance with the UFC. Booted out of the promotion in 2011 for three straight defeats, Howard returned in August of last year and has since gone on to record back-to-back wins over Uriah Hall and Siyar Bahadurzada.
The undefeated Ryan LaFlare has looked similarly impressive of late, with decision wins over Ben Alloway, Santiago Ponzinibbio and Court McGee achieved during his time with the UFC, taking him to 10-0 in his MMA career.
La Flare certainly has the striking ability and all-round MMA game to trouble Howard, but I'm going to side with the veteran in this one. I expect Howard to be too strong for LaFlare and I feel that Howard carries the wrestling advantage required to take the fight where he feels it has to.
Prediction – Howard via unanimous decision
Ramsey Nijem vs. Beneil Dariush – 155lbs.
Ramsey Nijem was able to bounce back from consecutive defeats in his most recent performance back in January against Justin Edwards. The former TUF 13 finalist bested Edwards over three rounds to take home the judges' decision and improve his UFC record to 4-3.
You could well be hearing quite a bit about Beneil Dariush in the years to come. With his record standing at 7-0 with six finishes, the accomplished BJJ player Dariush wasted no time in introducing himself to the UFC with a submission victory over Charlie Brenneman in his Octagon debut back in January.
Nijem is a capable, well-rounded fighter, but there is not one aspect of the fight game that he beats Dariush in.
Prediction – Dariush via submission