Here we have what UFC President, Dana White is referring to as the "most stacked card ever", UFC 172.
While I do not share that opinion, nevertheless, this card does carry a Jon Jones title fight and plenty of name value, so let's get on with the preview.
UFC Light-Heavyweight Championship
(C) Jon Jones vs. (#2) Glover Teixeira – 205lbs.
The biggest active male star in the sport, consensus pound-for-pound #1 and UFC Light-Heavyweight Champion, Jon Jones returns to the Octagon for the first time since UFC 165, where he was truly tested for the first time in his career in a gruelling five round battle with Alexander Gustafsson. Some felt that Jones should not have emerged victorious, but Jones has since claimed that he made the mistake of only going 80% in preparation for that fight. If Jones thinks he can do the same again and take out Teixeira, he's got another thing coming. Teixeira is unbeaten in 20 fights, can knock you out as soon as say hello, and poses a very real danger to the belt.
You can read an in-depth preview on this fight here, but let me give you the skinny on this one right here. Athletically, Jones has the advantage over near enough anyone in the UFC's light-heavyweight division, and that includes Teixeira, with any edges in an opponent's game pretty much countered by this. Jones has the length and agility to keep Teixeira away from the kind of range Teixeira needs this fight fought at, and in teaming this with the speed in which Jones can take a man down, you have a nasty night planned for Glover. Look for Jones to take Teixeira down and work his ground'n'pound to a conclusion.
Prediction – Jones via KO/TKO
(#4) Phil Davis vs. (#14) Anthony Johnson – 205lbs.
I get the feeling that this winner of this one is being lined up to be the next, next guy to fight for the belt, with Gustafsson the #1 contender at this point. In his last bout, Phil Davis put his stellar collegiate wrestling background to good use, utilising the takedown to secure the decision against Lyoto Machida, in a fight that many felt Machida had won. Johnson, on the other hand will be making his return to the UFC this Saturday, with the former UFC welterweight knocking out fools in just about whatever weight class he feels like competing in, including heavyweight, since he's been gone.
Davis has been running his mouth a lot since having his title aspirations question by Dana White, and he does have enough talent to be able to back these claims up, but I'm going to go for the upset on this one. Johnson has solid wrestling and should be able to fend off the takedown long enough to get in one of his bombs.
Prediction – Johnson via KO/TKO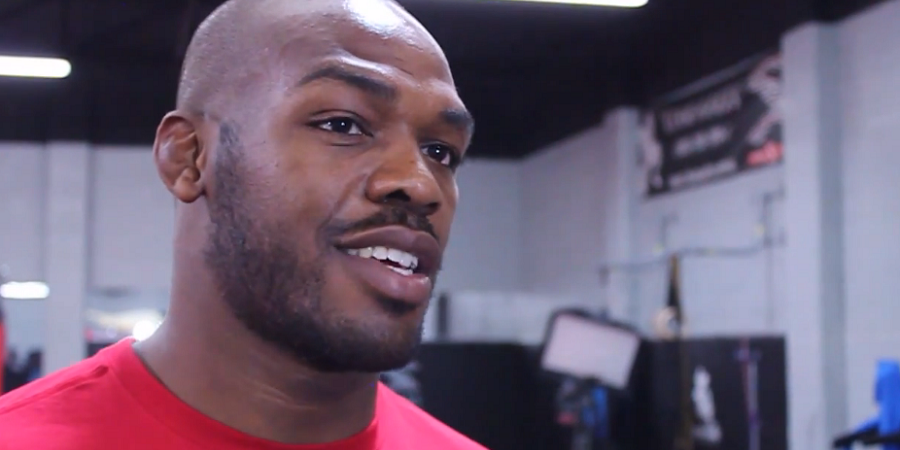 (#5) Luke Rockhold vs. (#13) Tim Boetsch – 185lbs.
Other than a KO defeat to a TRT-fuelled Vitor Belfort, Luke Rockhold has not lost a fight since 2007, and has been getting infinitely better between each bout. The AKA product and former Strikeforce Middleweight Champion, Rockhold is adept at both striking and grappling, and really can be the next breakout star for the UFC in terms of talent. While Tim Boetsch may not be as technically gifted in as many aspects as Rockhold, he is a big man for the weight class and hits very hard when he grabs a hold of you, so will be forever dangerous if he is still able to move.
Rockhold takes this. It's not going to be a walk in the park for him, but really, Rockhold has the ability to take this fight wherever he wants it, and as long as he fights smart, this one is his to lose.
Prediction – Rockhold via KO/TKO
(#9) Jim Miller vs. Yancy Medeiros – 155lbs.
This scrap has undergone some changes, as Bobby Green, Jim Miller's original opponent, had to withdraw through injury a little over a week ago, with Yancy Medeiros getting the bump from the prelim portion of the card.
Even in its original form, Miller had the edge over Green in near enough all aspects of MMA, and little changes with the introduction of Medeiros. Miller is just shy of the elite of the division and it is unlikely that we'll see him in a title bout anytime soon, but he is still head and shoulders above Medeiros and the like.
Prediction – Miller via submission
Max Holloway vs. Andre Fili – 145lbs.
A win over Will Chope in his last bout restored pride, just not shine for the 22 year old Holloway, who had dropped his two previous bouts, although a win over Fili, himself a prospect at just 23, will go some way in rectifying that.
Holloway is the more dynamic striker, but Fili is no slouch on the feet. Where this fight will be decided is in the grappling stakes, and Fili, a Team Alpha Male product, will have the edge here.
Prediction – Fili via decision