After all is said and done in Dallas, Texas this Saturday at UFC 171, we will have a UFC welterweight champion not named Georges St-Pierre for the first time since 2007. Competing for the vacant title are welterweight standouts, Johny Hendricks and Robbie Lawler.
That is pretty big.
The rest of the card ain't too bad either, so let's get going on the preview.

UFC Welterweight Championship
(#1) Johny Hendricks vs. (#3) Robbie Lawler – 170lbs.
It's difficult to not look upon Hendricks as the champ considering how close he came to taking the belt off of GSP in their clash back at UFC 167. Hendricks put in one hell of a shift that night and in many people's opinion, infamously including Dana White's, Hendricks should have walked out of the arena with the title. The loss to St-Pierre marked Hendricks first in over six bouts, with victories coming over Carlos Condit, Josh Koscheck, Martin Kampmann and Jon Fitch.
If Robbie Lawler is able to capture the UFC Welterweight Championship this Saturday, it will complete a modern day Cinderella story. Having burst on to the UFC scene as a hard hitting teenager back in the early '00s, Lawler would never quite go on to fulfil his potential despite collecting various belts in secondary promotions and even went 3-5 in fights from 2009-2012. However, since returning to the UFC in February 2013, Lawler has fought like a man renewed. Rattling off wins over Josh Koscheck, Bobby Voelker and Rory MacDonald, Lawler has finally got his long-awaited shot at some UFC gold.
This one is going to be a close run thing. Both men are capable of putting each other away with just a single strike, although Lawler possesses a slightly more nuanced striking game to that of Hendricks. However, where this fight could spin is Hendricks wrestling. If Hendricks has not fallen too in love with his striking and spends a fair portion of this fight grappling with Lawler, the belt is his. Lawler has solid defensive wrestling, but Hendricks is up there with the best pure wrestling practitioners in the whole of MMA; if he wants to take you down, you're probably already there. I'm picking Hendricks, but would not be shocked to see Lawler roll back the years for one more night.
Prediction – Hendricks via unanimous decision
(#2) Carlos Condit vs. (#11) Tyron Woodley – 170lbs.
Condit got back on track in his most recent performance back in August, securing a TKO finish over Martin Kampmann that ended a two-fight skid. While back-to-back losses are never in fashion, they were at the very least against GSP and Hendricks, so not exactly a pair of schmucks. Condit knows full well that a big performance against Woodley will very much likely see him in a title fight sooner rather than later.
Like Condit, Tyron Woodley can position himself for a shot at the new champ with an impressive win over Condit, largely due to the nature of his recent victories. A knockout of Jay Hieron was followed by a highly disputed split decision loss to Jake Shields, but it was Woodley's last bout that really made people stand up and take notice. Taking on Josh Koscheck at UFC 167, Woodley KO'd the UFC mainstay within the first round in highlight reel fashion; putting the entire 170lbs division on notice in the process.
Woodley will always have his takedowns, but now with this newfound power in his hands, he offers a slightly more diverse threat than before; just not as diverse as Condit. Condit will be the far more seasoned striker in the cage, capable of attacking from all angles and if Woodley takes him down, Condit is known for a very active guard that allows for him to take advantage of any scrambles that occur. I can see Woodley catching Condit with an overhand or enacting a spot of lay-and-pray, but if I was betting money on this one, I'd go Condit.
Prediction – Condit via unanimous decision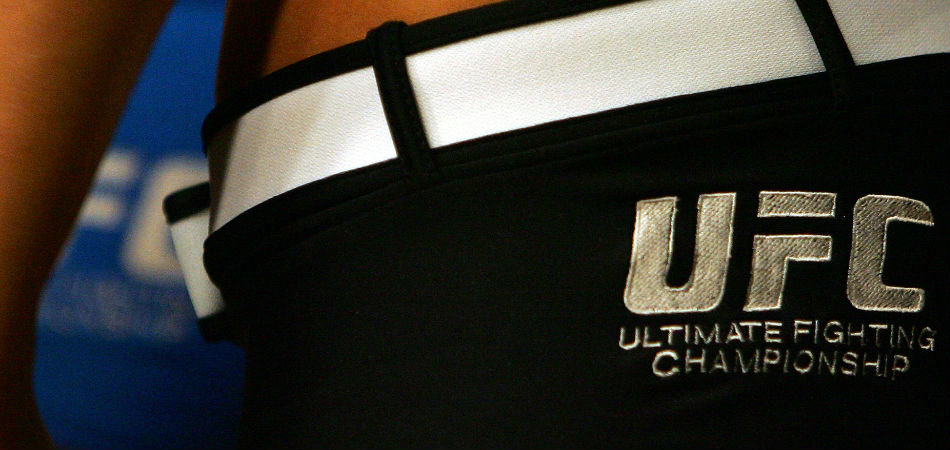 (#15) Diego Sanchez vs. Myles Jury – 155lbs.
This will be Diego Sanchez's first outing since he engaged in a 'Fight of the Year' contender back in October at UFC 166 with the newly-minted Gilbert Melendez. While Sanchez was on the losing end of that particular bout, his stock did not fall too far due to his typical warrior-like performance and resolve. That being said, Sanchez will not want to make a habit of looking good losing and will be eager to get back in the win column on Saturday.
Myles Jury is becoming quite the prospect. Entering the UFC via the age old TUF method, Jury had compiled a 9-0 record prior to his first Octagon appearance and since then he has gone on to claim victory in all four of his bouts. With wins over Mike Ricci, Ramsey Nijem and Michael Johnson of late, Jury will want to claim his biggest scalp of all when he takes on Sanchez.
Jury will want to drag this to the mat and work his BJJ, but I doubt that he can get Sanchez there and keep him there long enough for it to pay dividends. Sanchez edges this, but not by much.
Prediction – Sanchez via unanimous decision.
(#6) Jake Shields vs. (#12) Hector Lombard – 170lbs.
Due in part to his demeanour and less than explosive fighting style, you might not know it, but Jake Shields is making a very compelling charge towards a shot at the title. With recent wins over Tyron Woodley and Demian Maia under his black belt, Shields will know that a victory over Hector Lombard will likely have him only one more statement victory away from another chance at the gold.
Having found the going a little tough in the UFC middleweight division after transferring over from his hugely successful tenure in Bellator, Hector Lombard took the decision to drop down in weight to 170lbs and made his debut at the weight in his most recent clash. And what a debut it was. Facing off with Nate Marquardt, Lombard wasted little time in knocking Marquardt in to next week back at UFC 166 last October, and Lombard will of course be looking to build on this momentum with a victory over Shields.
Shields has the kind of grappling ability that gives fighters fits. Shields becomes a real blanket when he gets a hold of you and will work tirelessly for a submission or to simply advance position, wearing you out and dominating you en route to a submission or decision victory. Unfortunately for Shields, I do not see how he gets it done against Lombard. Lombard is a bad, bad man on the feet and has greatly underrated grappling chops that, while not in the same league as Shields, should be enough to keep this fight standing long enough to do serious damage.
Prediction – Lombard via KO/TKO
Ovince St. Preux vs. Nikita Krylov – 205lbs.
Since making his way over to the UFC from the now-defunct Strikeforce, Ovince St. Preux has enjoyed a successful start. Defeating Gian Villante in his Octagon debut, St. Preux would go on to triumph over Cody Donovan in his most recent performance back in August of last year, taking his MMA career record to 14-5-0.
This will be Nikita Krylov's light-heavyweight debut, having fought his two previous UFC clashes in the heavyweight division. Krylov was last seen TKO'ing Walt Harris in spectacular fashion at UFC on Fox 10, dropping Harris with a head kick before following up with punches.
Krylov is a handful on the ground and does have a background in karate, but I favour 'OSP' in this one. I expect St. Preux to utilise his hefty reach advantage effectively, keeping himself out of trouble in the process and securing a late stoppage as Krylov tires.
Prediction – St. Preux via KO/TKO