This is not a film but real life. 38-year-old Fallon Fox (5-1) , who began life as man but underwent a sex change in 2006, caused a stir in the world of MMA in 2013 when she came out and revealed her history. At that stage, we will endeavour to update this post,  she had already won two fights via first round KO.
Joe Rogan and Matt Mitrione were one of the more famous critics of Fox competing against women in a licensed MMA fight saying it was an unfair advantage. Mitrione received a suspension from the UFC and issued an apology for his derogatory remarks in which he labelled Fox as a "lying, sick, sociopathic, disgusting freak."
Since then Fox won two more fights but also suffered her first loss, a TKO loss to Ashley Evans-Smith in October of last year.
Now over the weekend the controversy is sure to flair up again after Fox, presumably, sent her opponent, Tammika Brents, to hospital to receive treatment for a "concussion", "broken orbital bone", and get "7 staples in her head", following their fight which lasted 3 minutes at Capital City Cage Wars.

Alan's Angle: Some studies have suggested that Fox is at a disadvantage or, at best, very little advantage with strength, due to the low testosterone in her body and the chemical imbalance due to her sex change. Injuries like the one above can and have happened in the sport of MMA but I feel that more attention will be placed on this due to Fox's history. I have no problem with her competing in MMA, should the claims of equal playing field by Fox and her doctors be true, it is a fight between two consenting adults and everyone now knows about Fox's history. The only problem I had was her competing in her first two fights without full disclosure but I applaud her for coming forward publically.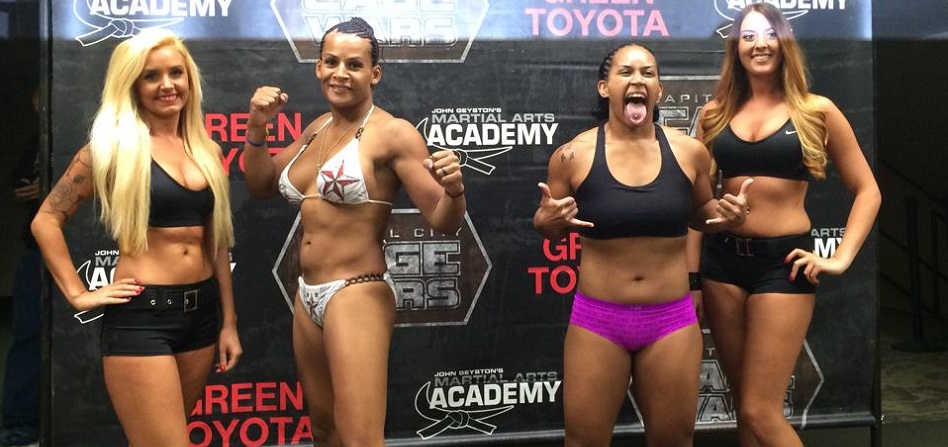 You may also like to see: