Team Ryano's Stephanie Quaile (0-0) will make history this weekend being the first Irish female fighter to compete in South Africa as she makes her professional debut in EFC Worldwide (formerly EFC Africa).
A teammate of UFC fighter's Paul Redmond and Neil Seery, Quaile has proven herself as a very dangerous fighter on the amateur scene and has never been one to hold back during fights being relentless in her attacks.
This opportunity presented itself at the right time for the promising fighter as she was already training for a fight that was to take place last weekend but was cancelled recently. Around the same time she got the call from EFC.
"Celtic Fighter Management had been in contact with EFC about getting fighters on their promotion. It turned out they were more interested in finding female fighters. I was already training for a fight which should have taken place March 28th. So when the offer of taking part in the April 4th show came about, I jumped at it! EFC is a great opportunity for me. I'm proud to be going there to represent my club but also as an Irish person fighting abroad."
A professional debut for a fighter is a daunting task at the best of times but add in flying to South Africa, fighting in a big arena, TV cameras, different weather etc. and it all stacks up. However, this is a challenge that Quaile is relishing.
"Travelling to South Africa will be a bonus for me. I don't have a big weight cut so there is no need to worry about food. The sunshine will help the body repair. It's exciting and to top it all off, I am the underdog with no added pressure. I just have to go do what I have been doing day in day out at training!"
She also revealed this is the first fight in an exclusive six-fight contract with EFC and she is very excited about her future and although she wants to help WMMA grow within the promotion her goal is to win the title.
"Yes I will have 6 fights with EFC all going well.. And it is exclusive, so the people in South Africa will know me better than those back home by the end!
"It's really amazing to be part of the beginning for WMMA in the EFC. My immediate goal is to show the supporters that female fights are exciting and entertaining. That we can put on a show worthy of the entrance fee. I guess I want to prove to the promoters that their risk has paid off and that they should include more female fights and weight divisions. Ultimately I want to make a title bout and become champion of the division."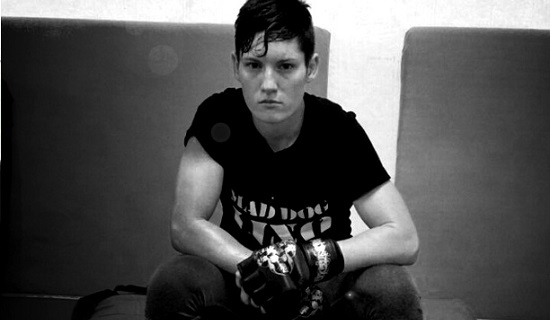 Her opponent is Amanda Lino (0-0), pictured above, a fighter with a lot of hype surrounding her who is also making her debut. Regardless of the hype, Quaile is not hung up on who she is or what she can do.
"I have very little thought on my opponent, good, bad or indifferent. She is part of my MMA path and I'm grateful for every opponent who has a role to play in my aspirations. Fighters need opponents to do what they do, we all have a role to play in each other's careers."
Lino recently said– "there won't be a Blarney stone to kiss in the cage, so my gloves will have to do! Your face and my gloves… are definitely going to connect." But the Irish fighter is glad that Lino is coming to fight.
"Amanda is no doubt feeling the pressure of being the hometown favourite. She has the burden of selling tickets and living up to the hype. I'm glad we have clarified that a fight means the same thing in both countries, I would hate to travel all the way to Durban to win a kissing contest!!
"At the end of the day, I prefer having less thunder in my mouth and more lightning in my hands!"
Stephanie Quaile (0-0) faces Amanda Lino (0-0) this Saturday at EFC 38 in Durban, South Africa.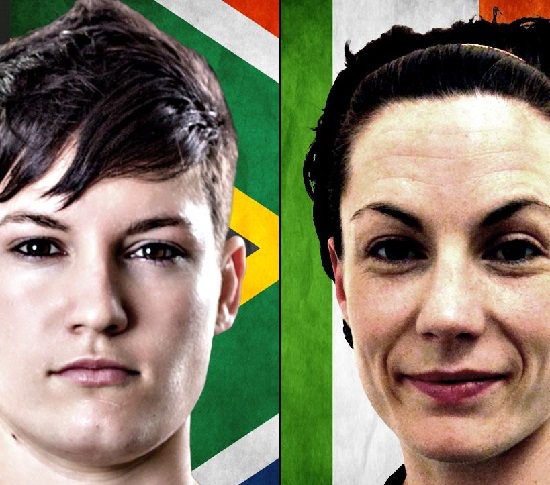 (title image via Dolly Clew/Cage Warriors)