Last weekend's UFC in Dublin brought out the stars both in and outside of the Octagon. A notable presence that has had the internet and social media abuzz was Tyrone Spong. Spong who currently fights in both the WSOF and GLORY reportedly appealed to UFC president, Dana White for at the very least, a one shot contract deal to fight in the UFC. At 2-0 in the WSOF, Spong has pretty much reached his peak with the organization. In Glory, however, where Spong is ranked number two in his weight class, challenges remain as the talent pool continues to grow.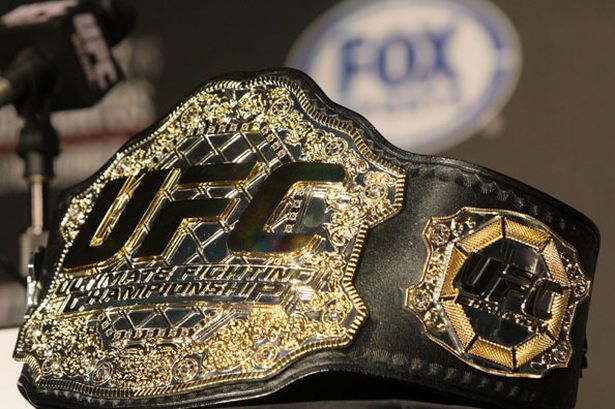 While participation at UFC level opens up a world of opportunity for Spong, the fact of the matter is that Spong has barely popped his MMA cherry. Furthermore the level of opponent he is likely to face in the UFC will be far more advanced than he has faced thus far. It just doesn't seem plausible that after nearly two years training with the Blackzillian camp this will be enough preparation for Spong to engage high level UFC competitors. The fact is, kickboxing has been home for Spong for more than ten years, during which time he has fought and beaten some of the biggest names in the game. His striking game is outrageous, brutal on the left, brutal on the right and let's not forget those knees.
Personally, I would prefer to see Spong continue as a kickboxer, his fights are always exciting and the talent pool at GLORY continues to expand, he'll not lack any challenges there. If he chooses to fight MMA, an organization with more flexible contract requirements would probably be better suited for him at this time. Bellator, for example, would probably allow Spong to hone his MMA skills and develop his ground game which really has not been tested thus far. Bellator additionally has a deeper talent pool in the light heavyweight division. In short Spong needs experience. Finally, with all the rumors of possible cross promotion between Bellator and Glory, this situation would be ideal.
By joining the UFC, the door closes for other opportunities for the duration of his contract and Spong himself recognizes this. He, afterall, was quoted in an interview saying that his pursuit of a contract in the UFC will truly come when he is completely committed to MMA.