#UFCBoston may be done and dusted but for Heavyweight Matt Mitrione, the event will take a little bit longer than the rest of us to forget courtesy of Travis Browne.
Mitrione suffered a broken orbital bone which as you can see in the picture above left him with a seriously damaged right eye, which Mitrione claims would never had happened if the referee hadn't allowed Browne to get away with two pokes to his right eye prior to landing the shot which broke the bone.
Broken orbital floor. This and the shoulder happened after the 2nd eye poke. I don't think they would've happened pic.twitter.com/wFn1NC3j5Y

— Matt Mitrione (@mattmitrione) January 18, 2016

And whilst Mitrione's orbital break is fresh in the memory, we take a look back at some other facial injuries that have happened inside the Octagon in recent times;
Thiago Alves
With UFC Fight Night 67 now in the books, headliner Thiago Alves will have to wait a lot longer than the rest of us to forget the night in Goiania, Brazil.
Welterweight Alves took on Carlos Condit in the main event of UFC Fight Night 67 and suffered a TKO stoppage at the end of the second round after Condit broke his nose with a number of vicious elbows and strikes.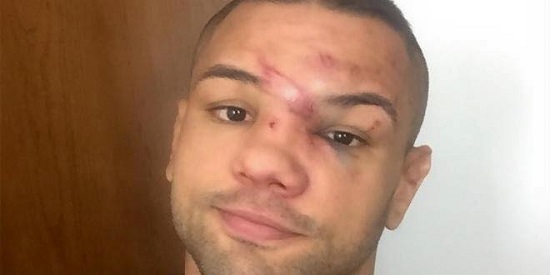 Rich Franklin
The main event of UFC 64 saw the UFC Middleweight Champion Rich Franklin put his title on the line against Anderson Silva who had won the Title shot in his UFC debut by knocking out Chris Leben.
During the fight Silva was able to utilise his extremely dangerous May Thai clinch and land some of the most vicious knees to Franklin's face which not only see Franklin lose the Title strap but also go home with a horribly disfigured face.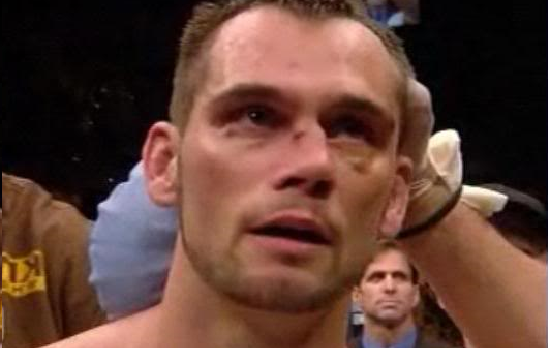 Brandon Vera
UFC 125 saw Light Heavyweight's Brandon Vera and Thiago Silva compete and the result as you can see above did not end well for Vera.
There was some heat between the two in the lead up to the fight and during the fight, in which Silva fully dominated, Silva was able to rub more salt in the wounds of Vera by literally slapping him as and when he pleased.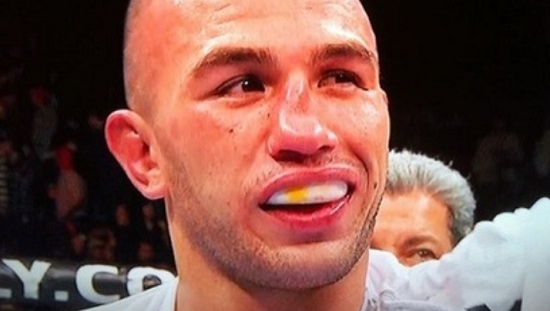 Cung Le
Another Silva handed out an awful nose break at UFC 139 and this time it was the "Axe Murderer" Wanderlei dishing out the punishment to former Strikeforce Middleweight Champion Cung Le.
Silva was able to get Le to the ground and unleash some "hellbows" and a brutal knee which pretty much rearranged Le's nose. After the fight not content with just making Le unnoticeable to his own family, Wanderlei demanded that Le thank him for the damage he had caused. "Right now with that nose, he is going to make more money in Hollywood because now he looks like a real fighter. He should thank me for making his nose look better." We love you Wanderlei.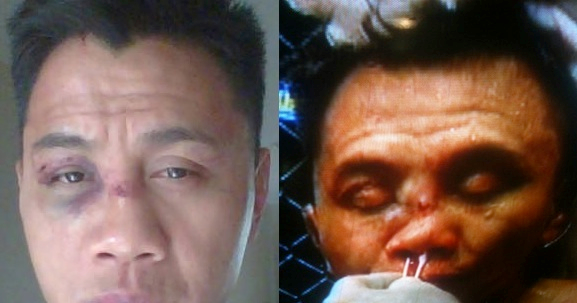 Ryan McGillivray
Now this one didn't actually take place on a UFC card but during the filming of "TUF 13: Lesnar Vs Dos Santos" and is my pick for one of the very worst of all time.
While the image still haunts me every time I see it, McGillivray took it in good spirit tweeting out "Bobbed when I should have weaved" after copping a knee right between the eyes.
'Shogun' Rua
In his 2014 rematch with fellow Pride legend Dan Henderson, Shogun was looking to make up for the last fight between the pair and get a 'W'. He was on course to doing so after a couple of very dominant rounds but then got struck by the devastating 'Hendo Bomb' which broke his nose.