We have a round-up of promising fights that involve either veterans, exciting prospects and/or notable names happening in June from around the world outside of the major organisations such as the UFC, Bellator, WSOF, ONE etc.
June 5: Ring of Combat 51, USA
Julio Arce (7-0) vs. Michael Imperato (7-1)
ROC has been the proving ground for many of the USA's North Eastern fighters like Chris Weidman, Uriah Hall, Frankie Edgar and many more. This Friday night two more promising fighters will be looking to advance their careers as New York's Julio Arce takes on Canada's Michael Imperato in the main event of ROC 51 in Atlantic City, New Jersey. A win here for either fighter could see them snapped up by the UFC.
June 6: EFC 40, South Africa
Ruan Potts (8-4) vs. Cyril Asker (5-1)
After having a disappointing 0-3 run in the UFC, 37-year-old Ruan Potts returns to the promotion he once dominated. He takes on France's Cyril Asker who now has a big opportunity to get the scalp of a 'UFC veteran'. Between them they have an average 80% finishing rate and have only been involved in three decisions. This is a fun fight with a good storyline for both fighters.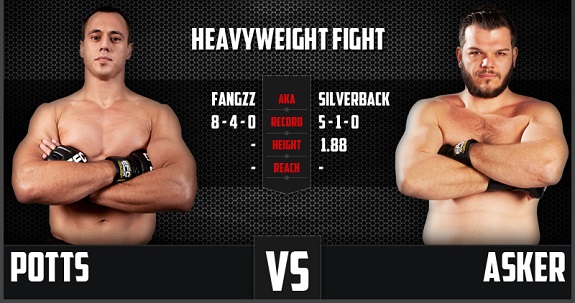 June 12: CES MMA 29, USA.
Chuck O'Neil (15-6) vs. Dominique Steele (12-5)
UFC and TUF veteran Chuck O'Neil has been in great form in recent years. Since his release from the UFC he has went 7-2 and has won his past four fights, a return to the UFC will be on his mind. Standing in his way is the dangerous Dominique Steele who has went 6-1 in his past seven fights. This is a pivotal fight for both fighters.
June 13: BAMMA 21, England.
Mark Godbeer (9-2) vs. Paul Taylor (8-3)
Heavyweight fights are always fun but when they include two quality fighters with proven KO power then they can be something special. Godbeer and Taylor have 15 TKO/KO wins between the, 12 of which were in the first round, so you can literally expect fireworks to happen here.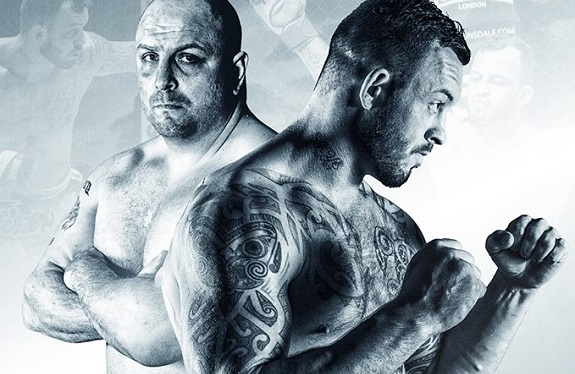 June 14: AFC 13, Australia.
Alex Volkanovski (9-1) vs. James Bishop (1-0)
Since suffering his first and only defeat in 2013 Alex Volkanovski has won six straight, including five fights in 2014 alone. He is one of Australia's best unsigned fighters and you would find it hard to find fighters who can match his power and explosiveness in the featherweight division. Don't get me wrong this fight is all about Volkanovski but it is a great opportunity for Bishop who is coming in as a relatively late replacement.
June 21: Vale Tudo Japan, Japan.
Kentaro Watanabe (10-6) vs. Yoshiro Maeda (31-15-5)
Maeda has competed in Pride, WEC, Dream, Deep, Pacrase amongst others and is amongst the ranked of other great Japanese fighters. The 33-year-old has found it tough recently and is 5-8-1 since 2010. Watanabe has only won one of his past four fights so this should be a fun competitive fight with both flyweights needing a win.
June 26: Legacy FC 42, USA.
Carina Damm (22-12) vs. Valentina Shevchenko (9-1)
It is hard to find a quality match-up between two experienced fighters in the women's bantamweight division outside the UFC, Invicta & Bellator but Legacy FC have one happening at the end of the month. Shevchenko is one of the most promising unsigned fighters in the division and her only loss has been to Liz Carmouche. Fighting the experienced Damm will be a really tough challenge and it will serve as a good indication to where she is at. A win here and I could see Shevchenko signed by the UFC.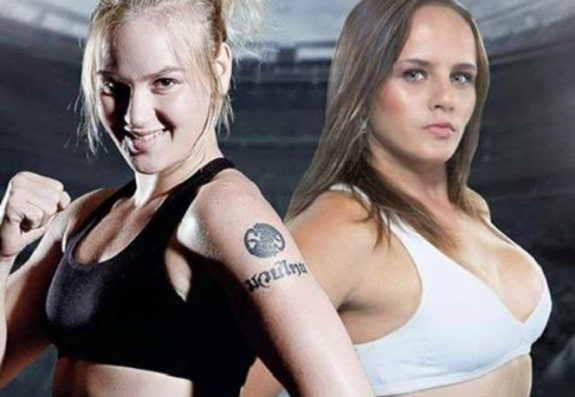 June 26: The Warrior's Cage, USA.
Lavar Johnson (18-10) vs. Eric Prindle (8-6, 1 NC)
Two BIG heavyweight veterans will slug it out on June 26th. Both fighters are recent Bellator fighters and have a scary resumé of KO's between them. They are also both 1-5 in their last six fights respectively so you best believe they are both wanting a win here.
June 27: Rebel FC 3, China.
Miguel Torres (43-8) vs. Will Chope (24-7)
Miguel Torres is a UFC and WEC veteran and was at one stage one of the top fighters in the world at his weight. He has fell off form in recent years but there is still promise in the 34-year-old, he is still a big name in MMA. He faces Will Chope, a young fighter who was  infamously released from the UFC due to priors in his youth. Chope has won his past five fights and is one of MMA's best young fighters out there. This a big fight in MMA in general and would not look out of place on one of the big American cards.
Kleber Koike Erbst (16-3-1) vs. Michael Tobin (9-0)
On the same card in China we have a battle between two quality submission artists. Erbst has won his past twelve fights, finishing eleven of them and eight of which via first round submissions. Australian Tobin made his debut in 2012 and has won seven of his fights via first round submission. This is a very intriguing fight.
June 27: Macto Championships, England.
Dean Amasinger (9-6) vs. Dan Vinni (21-15)
Renowned coach Amasinger returns to MMA after 3 years away from the sport. The 31-year-old TUF veteran returns and will fight on the inaugural Macto card in England against local fighter Dan Vinni who supposedly has a record of 21-15 according to the promotion. The main thing here is Amasinger's return as he is such a respected figure in UK MMA and has helped many of the current crop of UFC fighters coming from the UK.