We have a round-up of promising fights that involve either veterans, exciting prospects and/or notable names happening in Augut from around the world outside of the major organisations such as the UFC, Bellator, WSOF, ONE etc.
Warriors Fight Series 4, August 1st, UK
Karlos Vemola (16-4) vs. Jack Hermansson (9-2)
An important fight in European MMA as two of its brightest stars do battle in the main event of WFS 4. Former UFC fighter Karlos Vemola is 7-0 since his release back in 2013 and a win here could signal his return to the big leagues. However talented Norwegian fighter Hermansson will see this as his big opportunity to get a win over such a high calibre opponent. The 27-year-old is 4-0 since a pair of losses in Bellator.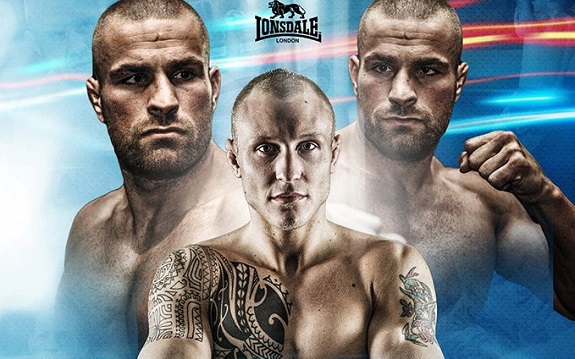 M-1 Challenge 60, August 5th, Russia
Maro Perak (23-5-1) vs. Viktor Nemkov (21-5)
Eastern Europe is awash of 'undiscovered' MMA talent and in the main event of M-1 Challenge 60 we have an excellent light heavyweight battle between Croatia's Maro Perak and Russia's Viktor Nemkov. Both fighters are coming into this fight at different circumstances. Perak is 3-3 in his past six fights while Nemkov is coming in off a 10-1 run. This is a very well matched fight as both are really well rounded with a lot of finishes each.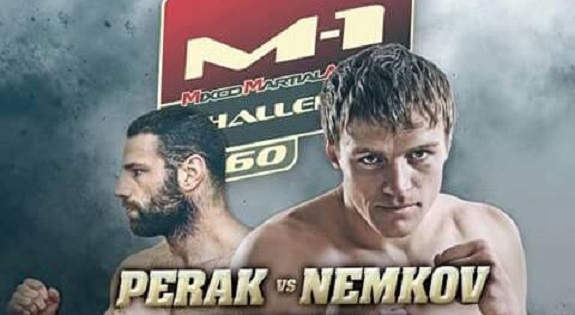 RFA 28, August 7th, USA
Bobby Moffett (7-1) vs. Nick LoBosco (8-1)
RFA is synonymous with providing talent to the UFC so one should always keep an eye on them. On August 7th at RFA 28 there is an excellent fight between two very talented fighters in Bobby Moffett and Nick LoBosco and I would not be surprised if the winner got a call up to the UFC. Moffett is just only 25-years-old and has an excellent submission game. LoBosco offers a very well rounded game with the capability of finishing it anywhere. His only loss came to Lance Palmer in WSOF.
Immortal FC 2, Aug 8th, Brazil
Delson Heleno (26-8) vs. Tim Ruberg (12-2)
A fight between two high level veterans. Heleno was a contestant on TUF Brazil and made one appearance in the UFC losing to Francisco Trinaldo. The Brazilian has been fighting for over 14 years and has fought over the world and even fought in the IFL. Ruberg made his pro debut in 2004 and is undefeated in Bellator at 2-0. The American is primarily a grappler which should make for an interesting contest with Heleno who has 14 submission victories.
Pancrase 268, August 9th, Japan
Isao Kobayashi (17-2-4) vs. Will Chope (24-7)
In a fight which would not look out of place near the top of a UFC card we have 25-year-old Isao Kobayashi vs. 24-year-old Will Chope. Both men are very experienced and youthful which is a rare combination in the fight game. Kobayashi has been fighting since 2008 mainly in the Pancrase promotion and has only ever lost by decision. Chope was controversially released from the UFC after just one fight due to legal mistakes from his youth which everyone saw as being overly harsh. Regardless, Chope has proven himself as a top level fighter with dangerous submissions.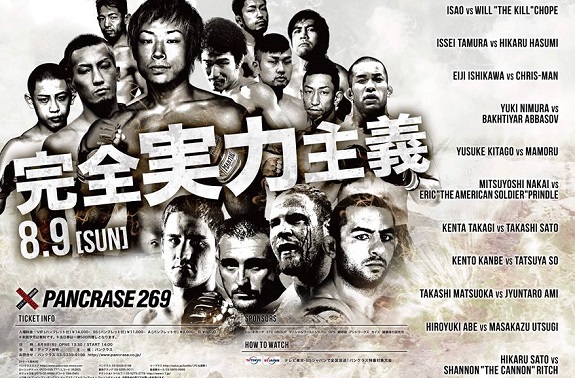 Hikaru Sato (22-21-4) vs. Shannon Ritch (53-77)
Also on the Pancrase card is a fight between two true veterans of the fight game. Japan's Hikaru Sato has been fighting in the promotion since the year 2000. America's Shannon Ritch returns to Japan where he has fought many times, even main eventing Pride alongside Sakuraba. Ritch has been competing professionally for almost 20 years and his record reads a who's who of MMA and it is safe to presume his record could be missing another 20+ fights.
IGF 4, August 29th, Japan
Chris Barnett (13-1) vs. Oli Thompson (14-8)
The IGF promotion love a good heavyweight fight and that is exactly what they have here. Chris 'Huggy Bear' Barnett is a massive 300+ lbs, has 11 TKO/KO's on his record and hold wins over UFC veterans Walt Harris and Travis Wiuff. now he faces another UFC veteran in Oli Thompson who is also a former 'strong man'. Thompson is coming into this fight off back to back wins including a win over Japanese legend Minowaman.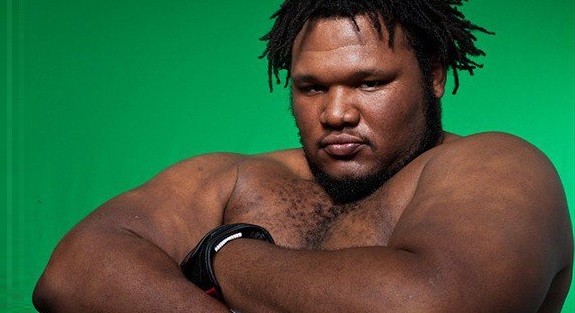 Title Quest, August 29th, USA
Jens Pulver (27-19-1) vs. Cleber Luciano (11-5)
MMA legend and pioneer Jen Pulver returns to the cage for the first time since November 2013. Though he had retired the itch to fight once more was obviously too much for the 40-year-old and now he faces a fellow veteran in Cleber Luciano. 41-year-old Luciano is a Bellator veteran who holds an impressive 3-1 record in the promotion with all fights happening between 2013 and 2015.