Unfortunately UFC 168 failed to answer some of the burning questions we had leading into the promotions year-end event. A freak injury to Anderson Silva, following a Weidman-dominated first round, left the MMA community in a state of unanimous disbelief and gloom for the former champion. However, one thing that the event did reveal is that Ronda Rousey is anything but inconsistent.
Ronda Rousey has endured a bumpy road since her historic title defence against Liz Carmouche at UFC 157. She skyrocketed into the mainstream, picking up high-profile magazine cover shoots, acting gigs in The Expendables and Fast and the Furious, and a coaching stint on The Ultimate Fighter. Having just turned 26 years old in February, it's safe to say she had a lot on her plate.
But her consistency has been almost impeccable, in more ways than one.
Before filming The Ultimate Fighter, Rousey's approval rating was sky high – and was enthused to be coaching on the show against Cat Zingano. But during the filming of the first episode she was told that Miesha Tate would be coaching and challenging her for her title in Zingano's stead due to an injury.
The intensity of the well-documented rivalry between the women augmented as the show progressed – and it was clear that Rousey's enthusiasm for The Ultimate Fighter process deteriorated due to her alleged misrepresentation by the show's producers. She wasn't mirroring the clean-cut, good-girl Olympian that a percentage of the public attributed her to being.
However, her principal values – or lack of values according to some people – were always consistent, on the show and off.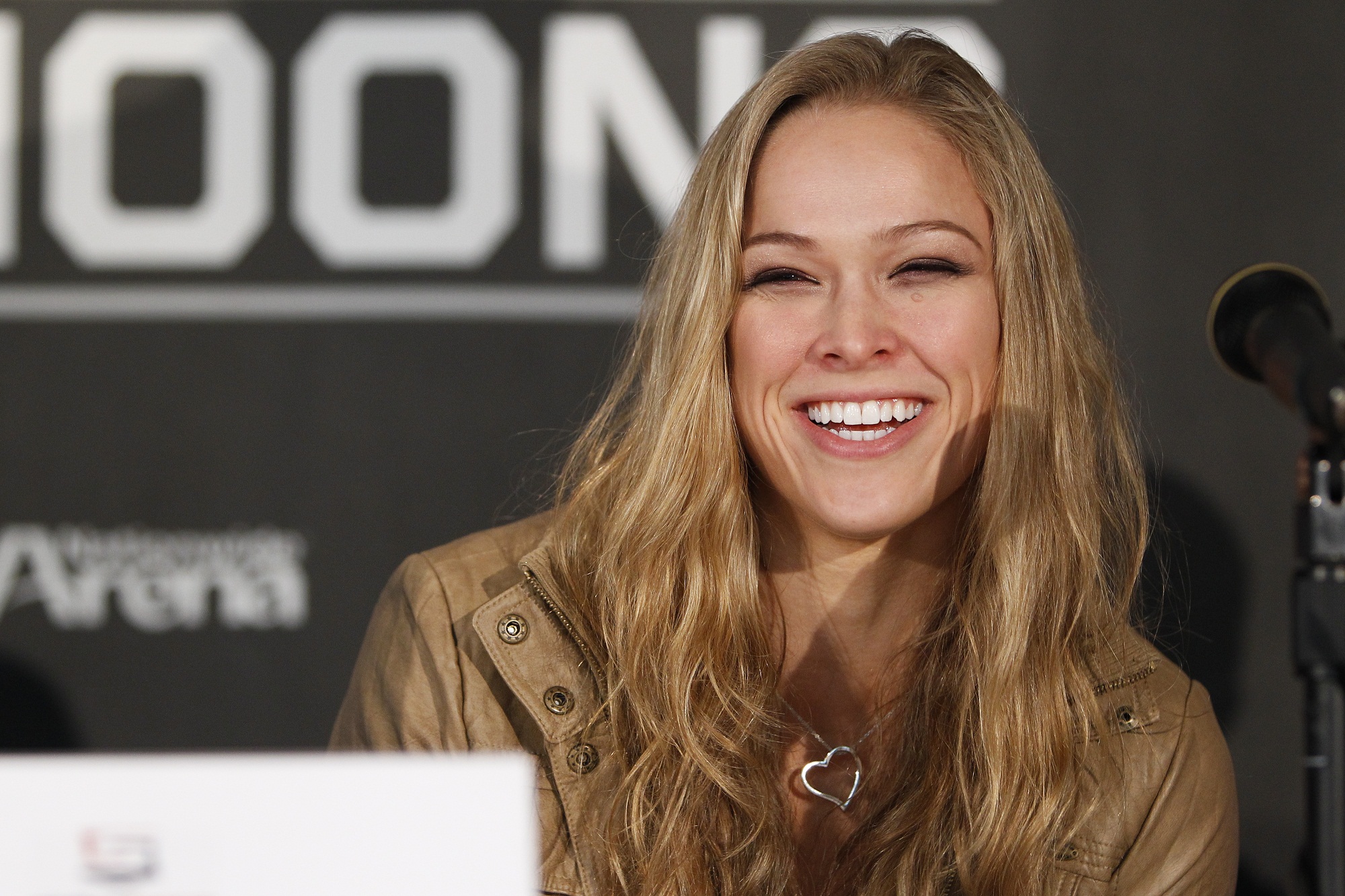 Rousey's continuous disrespect to Tate, which included persistent finger gestures, infuriated fans (we aren't talking about thumbs-up here – they were rather ruder gestures). It changed some people's perception of the Olympic bronze medallist; to the point where the once fan-favoured Rousey lost a vote against Tate to determine who would be featured on the EA Sports UFC video game. This certainly wouldn't have happened before filming.
After dominating her rival for the second time, albeit this time Tate persevered and took Rousey out of the first round for the first time in her career, the Olympian refused to shake Tate's inviting hand; this is what pushed many over the proverbial edge.
Rousey channelled her inner pro-wrestling heel in this moment, it was the classic heel move – but is it surprising? She proudly strides to the cage with Joan Jett bolstering that Rousey doesn't give a damn 'bout her bad reputation; and she embraces her nickname, "Rowdy", which was made famous by pro wrestling villain "Rowdy" Roddy Piper.
But these antics are real – and they're consistent. She isn't playing a character, this is 100 percent Rousey, whether you like it or not. She refused to shake Tate's hand on the Ultimate Fighter, and she stayed consistent with her actions after the fight. Just because shaking your opponents hand after the fight is common practice in mixed martial arts, doesn't mean it is required in every instance.
Rousey, while being jeered by the sold-out audience during the post-fight speech, cited that Tate had disrespected her family and her coaches, and until she apologises to them, she can't shake her hand. However, the champion did give credit to Tate for giving her the most competitive fight of her mixed martial arts career to date.
But it was another armbar victory for the judoka – which advances her to 8-0 in her professional MMA career, with 8 armbar finishes. It seems as though consistency is the key for champion, who fights fellow-Olympian Sara McMann at UFC 170.
She is a polarising figure in the world of sport and entertainment. You might love her, or you might hate her – but you can't deny that her consistency inside the cage, and outside, has been almost flawless.