Oli Thompson is a man of many talents, a former rugby player, Britain's Strongest Man 2006, former UFC fighter and now BAMMA 15 headliner. Thompson is set to lock horns with Gzim "The Albanian Physco" Selmani in the headline fight of BAMMA 15 on 5th April. Thompson boasts a professional record of 12-5 and is currently on a two fight win streak and will be the heavy favourite going into the fight.
TQ – Oli you are headlining BAMMA 15 in just a few days time. You must be nearing the end of fight preparation, can you talk us through what your next few days will look like?
OT – The end of fight camp is mainly sparring, full and positional, as well as conditioning to get the fitness up to 100%.  I will start winding down but will still be active every day, going through strategy and visualizing the fight.
TQ – What is going through your mind days out from a big fight?
OT – I am a pretty relaxed person, so I won't be stressing during fight week.  I have had quite a few fights now so I am used to the feeling.  I spend the week picturing different ways that I can hurt my opponent and win the fight.
TQ – The fight card was announced on fairly late notice. Has this had much of an impact on your training and have you been able to get a full camp in for the fight?
OT – I was already getting up to fitness before the fight was announced so that's not a problem; the main task is putting together some heavyweight sparring for the weeks leading up to the fight.
TQ – Your opponent Grim "The Albanian Physco" Selmani fights out of Golden Glory and comes from a kickboxing background. How confident are you in your stand up ability to keep this fight standing and test/beat Selmani at his own game?
OT – I am confident in my ability to attack on all the different levels until I find success, the key is variety…and not to tell all your plans in pre-fight interviews hahaha.
TQ – You not only have age and experience on your side but you have also fought for the UFC. Do you feel that you will have too much experience for the young 19 year old?
OT – Experience certainly helps, but as I am still growing with each fight.
TQ – Given that Selmani only has six fights to his name it's probably fair to say that it's this fight is a Win/Win situation for him but a loss for yourself could be crippling. What was the main driver behind you taking this fight?
OT – Crippling?!?!  Wow thanks!  Well he certainly has a lot to gain, I am taking this challenge very seriously as every world champion was once an up-and-comer looking for his shot.
TQ – This is your first time fighting for the BAMMA organisation. How have you found working with them so far and do you ever get "first day" nerves when fighting for a new promotion?
OT – I have always liked the BAMMA production and how they try to make the sport look, once you get into the ring/octagon, it doesn't really matter what promotion it is, it's the same.
TQ – It's been over two years since you competed for the UFC. Can you just tell us how much of an experience it was fighting for the UFC and following your departure from the organisation have you found yourself with a burning desire to return to that level of competition?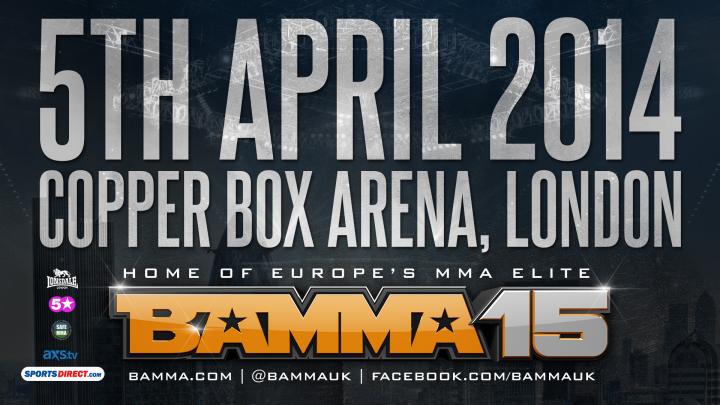 OT – Yeah the UFC was an ok experience, but there was a lot wrong in my circle that contributed to it not being the success it could have been.  If I was there again I would be a lot different, but I am very happy with where I'm at and I'll only think about other challenges when they appear, so right now I'm focused on my job at BAMMA & KSW.
TQ – Recently there have been a number of fighters who have recently been cut from the UFC struggling to get wins on the domestic scene. Obviously there is a huge expectation on fighters coming from the UFC to be winning these domestic fights and they are often the favourites going into their next bouts. How does this affect you mentally ahead of a fight and how do you deal with this to ensure you are as ready as possible going into the fight?
OT – Maybe some guys struggle to get motivated having been on the biggest show?  In reality the lower profile fights are more dangerous in a way, as you have more to lose and more is expected of you.  I don't believe this is a good sport to be involved in unless you are hungry and motivated at all times.
TQ – There has always been an interest in you fighting fellow strongman Mariusz Pudzianowski and given that both of you have strong links to KSW do you feel that this fight will ever come to fruition?
OT – Errr…..I have a good feeling that that fight will happen one day, in fact I would be prepared to bet my house on it, care for a wager Tony?
TQ – Finally is there anyone you would like to thank or mention?
OT – My Coaches, Sparring Partners, Management, BAMMA, Pitbull West Coast, Bad House UK, and of course my family & friends.
Be sure to follow Oli on twitter @OliThompson_FIT