Hell hath no fury like Joe Silva on a bad day. In this article I will be exploring the magical world of the underperformers on the current UFC roster and try and answer the hypothetical question as to who is on Joe Silva's chopping block.
What shocked me was the number of active fighters on the current UFC roster and it's not until you start digging down into these figures that the sheer scale of the organisation hits you smack bang in between the eyes. FOUR HUNDRED AND FORTY THREE active fighters are currently spread between nine divisions. The Welterweight division currently props up a total of ninety with the Women's Bantamweight division being the lightest with only 18 active fighters.
So after scanning the current roster I have selected fighters who I feel are really up against it in terms of their current UFC record and also their recent performances in the promotion. So without further ado here…we…go;
Walt "The Big Ticket" Harris is unfortunately not living up to his nickname. The Heavyweight prospect who before coming into the UFC was on a four fight win streak with all wins coming by way of KO. Truth be told Walt has not been able to get the wheels starting under the big lights. After dropping a unanimous decision win to Jared Rosholt in his debut, Harris was knocked out by Nikita "Al Capone" Krylov in 25 seconds. The Big Ticket might be getting his pink slip very soon unless he is able to turn things around.
Tom "Kong" Watson is certainly an entertainer inside and outside of the Octagon but following his latest loss to Nick Catone, the Southampton born lad could have his cards marked by Joe Silva. The defeat leaves him standing 1-3 under the UFC, however, in his favour is his sole victory which earned him KO and FOTN awards. In fairness to Tom he has faced stiff competition with his debut coming against Brad Tavares, who is now on 5 fight win streak and Thales Leites (in Brazil). The problem for Watson is that he suffers the classic British trait of poor wrestling defence which makes it relatively easy for his opponents to "grind" out a decision win with a few simple takedowns. If Watson gets another shot in the Octagon he really needs to go balls to the wall like he did in his only UFC victory so far.
Welterweight Paulo Thiago must also be dreading it every time the postman arrives at his door in Brazil. The Brazilian is 5-6 for the UFC but 2-5 in his last seven fights. From July 2005 to July 2009 Thiago managed to go undefeated on the Brazilian scene and scored a huge KO win in his UFC debut over Josh Koscheck. But then it all went downhill from there with a loss to Jon Fitch starting his downfall under the UFC umbrella. Defeats to the likes to Sanchez, Kampmann, Bahadurzada and Hyun Kim have knocked him way down the Welterweight ladder and only a decision win over Michael Prazeres looked to save him from the chop prior to him getting stopped by Brandon Thatch back in November. The future is looking pretty gloomy for the Brazilian who was once labelled as a future Welterweight title contender.
Former Strikeforce fighter Bobby Voelker is next on the hit list but possibly slightly unfairly. His UFC debut came against veteran Patrick Cote in which he lost a decision and then he was fed to the man beast Robbie Lawler who nearly kicked his head clean off. His last fight was against William Macario and again he was subject to a vicious beating, this time lasting a whole 15 minutes. Voelker certainly is an experienced fighter but it seems as if the whole aspect of fighting for the UFC has overwhelmed him and he has struggled to get going in his fights. If he is given another chance he will almost certainly need to win big to remain on the roster.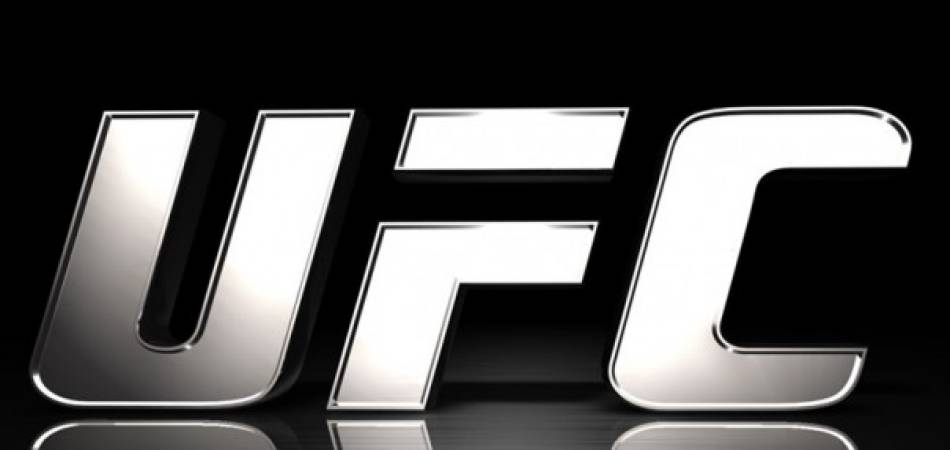 The Ultimate Fighter season 6 winner Mac Danzig has now lost three on the bounce and got dominated by Joe Lauzon back in December. His UFC record now stands at 5-8 and just seems to have lost his puff when it comes to competing. Again he has had a pretty rough list of opponents put in his way but such is the nature of beast that is the UFC Lightweight division. It seems as though Dana and Silva have a soft spot when it comes to early TUF stars and Danzig may be hanging on by the threads of his unsponsored fight shorts, but more than ever he needs his hand raised in his next outing otherwise it's going to be pretty tough for anyone to be backing him.
As a Brit it absolutely pains me to put another Brit on the list but Featherweight Andy "The Little Axe" Ogle is another who is playing it close to the mark. He is currently 1-2 in the promotion with his win coming over Josh Grispi in London. He is due to fight this weekend against Charles Oliveira which will arguably be his toughest test of his career. I think the UFC have set him up for this fight to really test him and think that it is absolutely vital for him to win in Brazil. A loss just won't cut it so let's all get behind him this weekend and hope he pulls off a big upset in front of the Brazilian crowd. Again, just like Watson, fighters find it easy to take down the Brit and score some easy points on the judges scorecard. Let's hope Ogle can keep the fight standing and score big with his great striking.
Dustin Pague who made the semi-finals of The Ultimate Fighter has had a horrific time since leaving the reality show. He got knocked out on the finale of the show then bounced back with a submission win over Jared Papazian. Following his sole win for the UFC he has lost four fights on the bounce. The man who has the word "Forgiven" tattooed across his chest, will be hoping that his bosses can forgive his recent performances and give him one more trial for redemption.
I will be very interested to see how many of the seven fighters above get another shot inside the octagon but given how competitive the MMA scene is right now, it would not surprise me if these guys got the chop in the next round of cuts.