Another TUF season down as we head into the TUF Finale show this Wednesday night in a card headlined in a Middleweight bout between Michael Bisping and Tim Kennedy. The co-main event will see TUF coaches Patrick Cote and Kyle Noke go head to head and elsewhere the TUF Nations Middleweight and Welterweight finalists will lock horns.
As we finalise another season of TUF and add more stars to the ever expanding UFC roster I am going to take a step back and into the expensive leather shoes of UFC match maker Joe Silva to discuss what fighters on Wednesday nights card are in desperate need of a win to keep themselves under the Zuffa umbrella.
George Roop (14-10-1 MMA, 4-6 UFC)
Just what has happened to George Roop since knocking out the Korean Zombie at WEC 51? Well since that highlight he has fought seven times for the UFC going 4-3 and most recently suffered a TKO loss to Francisco Rivera back in November. Now his opponents have certainly been of a high calibre (inc Cub Swanson, Mark Hominick, Brian Bowles & Hatsu Hioki) but what is possibly more concerning for the former WEC star is that of the four most recent losses on his record, three have come by TKO. Roop certainly isn't getting any younger and the 32 year old probably doesn't have many more opportunities to rally up for a title shot, which is every ones goal, right?
His opponent on Wednesday night is the highly touted Dustin Kimura who has only suffered defeat once in his eleven fights so Roop is yet again in for a tough night. In a Bantamweight division that is so stacked with talent it would probably be fair to say that a loss for Roop on Wednesday could really put him up against the ropes and clinging on to to his Zuffa career with dear life.
Ryan Jimmo (18-3 MMA, 2-2 UFC)
Having failed to make the cut on TUF Season 8 Ryan Jimmo eventually got a shot on the UFC and burst onto the scene with a 7 second KO of Anthony Perosh, tying for the fastest knockout in UFC history. Jimmo then earned himself a fight with James Te-Huna in London and was dominated for a full 15 minutes by the big New Zealander. Jimmo scored another victory at UFC 161 over Igor Pokrajac but was not very impressive in victory and wasnt able to get the crowd fully engaged in his performance.
His last fight came against Jimi Manuwa and Jimmo suffered another loss this time due to leg injury. He is now set to take on UFC newcomer Sean O'Connell and is in desperate need of not only a win, but a good performance. History has proved that the UFC wont cut fighters just on their records (Dan Hardy sorry mate but you always get bought up in this one), although that does help them make the decisions.
A fighter who fights is a lot more likely to get to hang around for longer and I think in some ways, while it was great for Jimmo to make such a big impact on his debut it has also haunted him in his fights since. Everyone is looking for that big KO punch and if it doesn't happen people start to wonder why? Was it a fluke? Jimmo will certainly need a big night on Wednesday against a UFC newcomer to be considered a Light Heavyweight worthy of being on the roster.
K.J Noons (12-7 MMA, 1-1 UFC)
It's pretty insane and perhaps not something that everyone would/should know but since October 2010, KJ Noons has only won two fights. He is 5-2 in his last seven bouts with his most recent victory being a unanimous decision win at UFC 166 over George Sotiropoulos. Noons UFC debut was a pretty big ask as he was thrown straight into the sharks to take on The Cowboy Donald Cerrone and that fight was a great bout. But it ended badly for Noons and was his third straight loss on the bounce.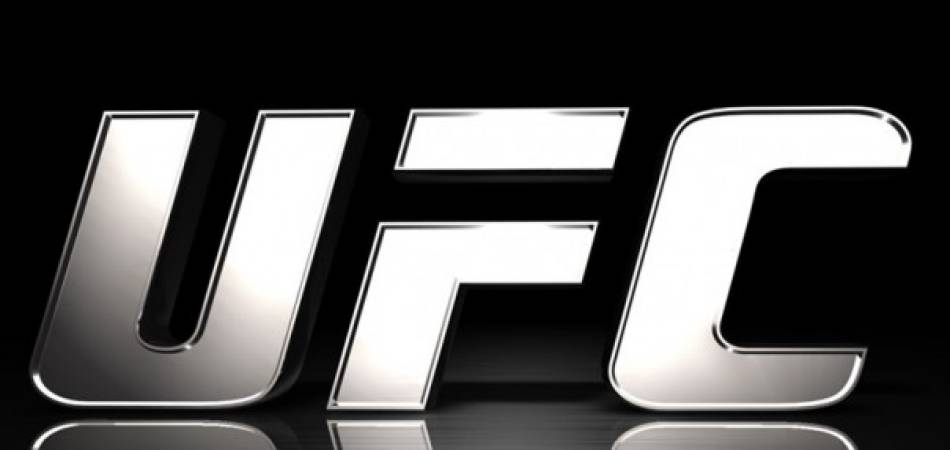 Now at 1-1 he may not be immediately one to watch for Joe Silva and the crew but a loss to Sam Stout on Wednesday night could start to signal the end of the road for Noons. He is a hard man to put away that is for sure and has only been stopped twice in his 19 fight career but when he does loose the fight via decision only once has it been a split decision. It would be a big shame for Noons not to live up to his potential and make a break in the Lightweight division as there are certainly some entertaining fights for him to have. Noons will be taking on the hometown hero so the crowd will certainly not be doing him any favours and he will need to be on point in his striking to earn himself a well needed win come fight night.
Sam Stout (20-9-1 MMA, 9-8 UFC)
Having reviewed KJ Noons record it also led me on to Sam Stouts stats and there is certainly a need for the Canadian to be picking up the W in this bout. If form is anything to go by then things are not looking good for Stout as in his last seven fights his record stands W-L-W-L-W-L-W. But we all know that means nothing. Stout though who made his UFC debut against Spencer Fisher at UFC 58 on 4th March 2006 has just never been able to crack into the top of the Lightweight division. That's not to say he doesn't put on a spectacle every time he goes out there and he has six FOTN awards to his name which is probably reason enough for Joe Silva to not even consider thinking about cutting the Canadian.
There must come a time when a guy who is possibly edging into the dreaded "gate keeper" status has suffered enough defeats to make you think about not renewing his contract. I don't necessarily think a loss to Noons would mark the end for Stout but as he edges closer to the magic 30 years old, Stout really needs to get some wins in the column if he is ever going to push his career to the heights which I'm sure we would all love to see.
Kyle Noke (20-6-1 MMA, 4-2 UFC)
Now this may just be my incompetence but if you was to ask me a few months ago what division Kyle Noke fought in I probably would have made a guess at Middleweight and assumed that he was no longer an active UFC fighter. Not a million miles away as he was a Middleweight up until his last fight which he dropped to Welterweight and demolished Charlie Brenneman in 45 seconds. That was in September 2012 though. Since then Noke hasn't fought but has recently made a UFC comeback of sorts coaching against Patrick Cote in the TUF Nations season.
Now that in itself is probably a reason why the UFC wouldnt immediately look to drop Noke from its roster if he was to suffer defeat in the TUF finale show a defeat would leave Noke 1-3 in his last four fights. And without any disrespect his two losses come against Ed Herman and Andrew Craig who are certainly not the upper enchalant of the Middleweight division. A drop to Weltwerweight has probably secured at least a couple of fights for Noke but surely a loss against another not very active fighter in Cote wont do him any good. The UFC have put a lot into both of these guys supporting them in the TUF Nations season but surely will be looking for something in return when these two meet in the Octagon.
Now of course the above is just my opinion on some of the fighters who may be playing it very close to the boundary. Records in MMA dont mean much and if any of these fighters go on to put on POTN then that will not only help their bank balance but surely help them secure at least another fight for Zuffa.