When I think of the past couple of years for Irish MMA I thinking of the progression of Irish fighters in the UFC.
From Conor McGregor's championship heroics and rise to superstardom to Norman Parke's winning of TUF: The Smashes, from veteran Neil Seery's great performances in the Octagon to Joseph Duffy going from an MMA sabbatical to UFC headliner in under a year. The ride has been incredible.
However all of the above mentioned fighters wouldn't be anywhere if they didn't start their careers on the local Irish & UK MMA scene. Over the next couple of months there are a number of promising amateur fighters making their professional debuts and each of them have the ability to reach the heights or even higher than the group of current Irish UFC fighters who came before them.
Among the fighters making their debuts are the following:
Name: Ciaran Daly
Weight: Welterweight
Team: Trials MMA
Debut: Cage Kings, Aug 8th, vs. Charlie Ward
Bio: Long looked at as one of the top amateur welterweights in the country, Daly had consistently beaten the top welterweights in Ireland. Known for being incredibly well rounded with particularly good hands. Irish MMA has been looking forward to his pro debut for quite some time.
Name: Thomas Hogan
Weight: Welterweight
Team: Rush FA
Debut: Cage Kings, Aug 8th, vs. Will Fluery
Bio: With a win over Ciaran Daly during his amateur career Thomas Hogan silenced what few critics he had. The Rush fighter has a solid mix of both strength and skill and after going 8-1 as an amateur he has the right experience to make a run as a pro.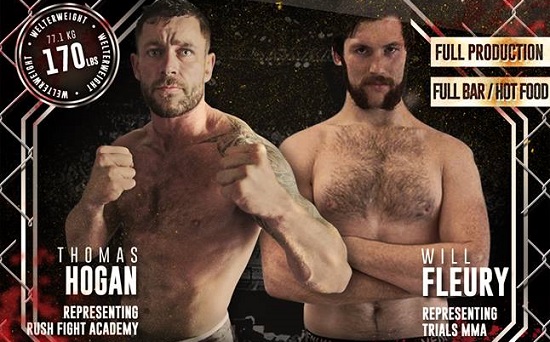 Name: Will Fleury
Weight: Welterweight
Team: Trials MMA
Debut: Cage Kings, Aug 8th, vs. Thomas Hogan
Bio: With an undefeated amateur run of 7-0, an amateur title win, experience in one night tourneys and having trained recently in the renowned London Shootfighters gym, Fleury is in the perfect position to make a run at the professional level. Very big and tall for a welterweight, his natural strength along with what he has learned will make him a tough opponent for anyone at welterweight.
Name: Alex Masuku
Weight: Welterweight
Team: Impetus
Debut: Cage Kings, Aug 8th, vs. Paul Lawrence
Bio: One of the lesser known welterweight in the country, Masuku should not be overlooked at all. The Castlebar based fighter is extremely dangerous and explosive with a background in striking and posted a 4-1 record as an amateur.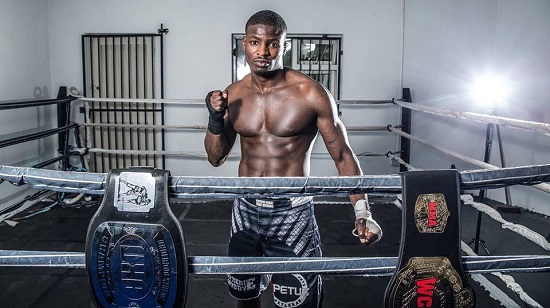 Name: James Gallagher
Weight: Featherweight
Team: SBG
Debut: BAMMA 22, Sept 19th, vs. Gerrard Gilmore
Bio: Gallagher (pictured in the title image) is probably the most famous amateur fighter in Ireland. The youngster from Strabane has blossomed since joining SBG and has posted a record of 16-3. Seemingly bound for gold at the recent world championships in Vegas, he had to withdraw due to injury but only after winning his first round fight. His pro debut is long anticipated by those who follow local Irish MMA.
Name: Sinead Kavanagh
Weight: Bantamweight
Team: SBG
Debut: BAMMA 22, Sept 19th, vs. Hatice Ozyurt
Bio: After a very good amateur boxing career Kavanagh (pictured below right) switched over to MMA and has shown some promise. Her amateur career culminated with capturing silver at the world championships. Kavanagh possesses a rare thing in women's MMA and that is devastating punching power.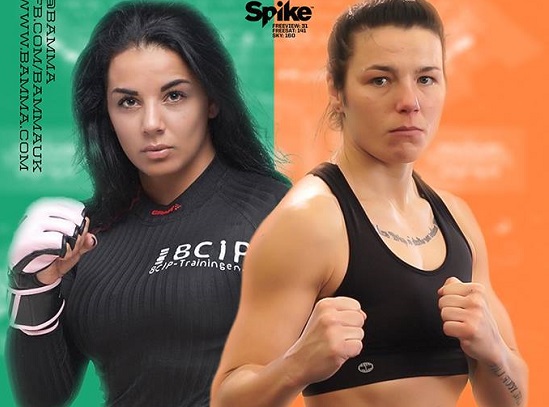 Name: Dylan Tuke
Weight: Bantamweight
Team: Rush FA
Debut: BAMMA 22, Sept 19th, vs. Adam Caffrey
Bio: In his last fight as an amateur Tuke defeated the very tough Aaron Maguire to capture the BattleZone bantamweight title. This win and capturing the title put a firm exclamation mark on his time as an amateur and showed that he was ready for the pro ranks. A regular training partner to Paddy Holohan, expect a lot to come from Tuke's pro career.
Name: Adam Caffrey
Weight: Bantamweight
Team: Rush FA
Debut: BAMMA 22, Sept 19th, vs. Dylan Tuke
Bio: Caffrey had a phenomenal amateur career posting a record of 13-3 and winning a couple of amateur titles. His boxing and speed is what impressed everyone on the local scene and he is one fighter many have universally on the scene looked forward to turning pro.