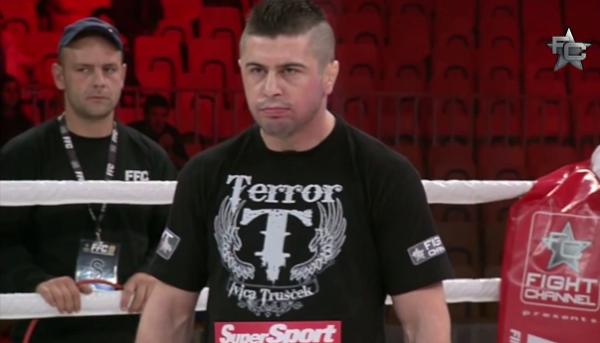 Welcome to another edition of WHOA TV's KO Wednesday where we here rummage through the depths of YouTube to find some of the best KO's in combat sports.
This week we look at a recent 18 second headkick KO from Croatian Fighter Ivica Truscek (24-19), his victim was Italian fighter Leonardo Zecchi (7-6) at Final Fight Championship 9 in Slovenia.
It is hard to believe that Truscek is only 25-years-old and has fought an incredible 11 times in the past twelve months, posting a 4-7 record but winning his past three.
(skip forward to 5:20 to see the KO)