It's rare for a fighter coming off a loss to share his thoughts, reaction and analysis of what could have been done better. Typically post fight analysis seems to favour winners with the victor being the focus of post fight interviews and their words featuring prominently in articles.
Following his loss to Rustam Khabilov at UFC Fight for the Troops 3, Masvidal, directed by film maker Genghis Con, shares the lead up and aftermath of the exciting back and forth exchange that earned him and his opponent 'Fight of the Night' bonus each.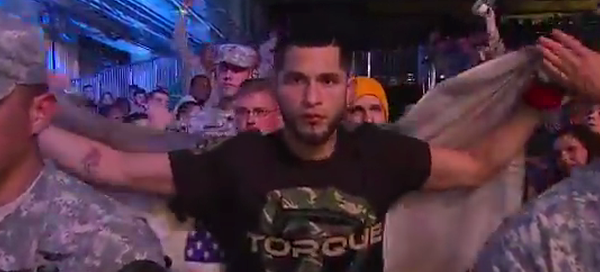 'Silent Eclipse' is a joint production between #WHOATV, Genghis Con and Jorge Masvidal. Candidly raw in places 'Silent Eclipse' cuts to the chase fairly quickly.
Let us know what you think as it will be something we will be returning to in the very near future as we work on exclusive content together.