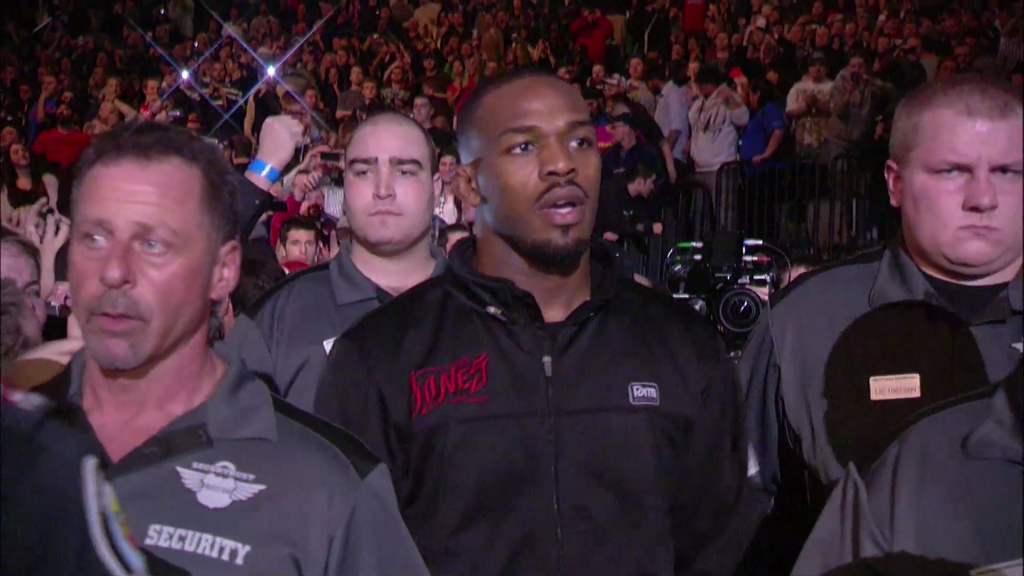 It looks like the superfight talk may commence once again. Jon Jones expects to have a superfight within the next year against none-other than UFC Heavyweight Champion Cain Velasquez.
Jones is no stranger to superfight talk. For the last few years, fans have been clamoring for the 205 pound champion to test his skills against Anderson Silva and Cain Velasquez. It now looks as though a superfight against the heavyweight king Cain Velasquez is in Jones' immediate plans.
Jones attended the Gentleman's Expo in Toronto on Saturday afternoon. He told fans that he would like to permanently move to heavyweight in the next two years; however, he wants to compete in a superfight with the heavyweight champion within the next year.
"I think that's going to happen within the next two years." He said. "I'll go up to heavyweight, permanently, but I am looking to take a superfight sooner or later, within the next year. So, yeah I'm excited for it."
Jones, who is still just 26 years old, has made it no secret that he will eventually move up a weight class. It shouldn't surprise us that the move could come as early as next year considering his comments about retiring at 30, and the fact that at 26 he is still growing into his body.
Video source: MMA Digest