Prior to UFC 196, UFC commentator Jon Anik said that if Nate Diaz beat Conor McGregor in the main event he would get a '209' tattoo, the area code of Diaz's hometown of Stockton, California.
You know what happened at UFC 196, so you know what had to happen next…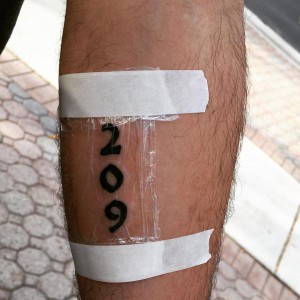 Robert Pallin is the host of Obviously Fight Talk podcast on radiomade.ie. Found also on iTunes & Stitcher. You can also check them out on Facebook and Twitter.