I'm beginning to get nervous…
It doesn't happen a lot. I get excited, but I'm actually getting nervous for this one. I'm not the type of fight fan to get infatuated with a particular fighter. I have my favourites to watch, for sure. Who doesn't? However, I am, by all accounts, a hardcore fan who gets infatuated with the little details.
I'm the type of fan who got a little tingly on the inside when Mark Hunt steps out into the Saitama Super Arena… you know, for old times sake. Not because I'm obsessive of Mark Hunt — I like to watch him fight, but who doesn't? — But I'm captivated by the nostalgia and possibilities of such a special occasion.
And this one is special.
It's big. Not just big for Conor McGregor. It's big for Ireland as a nation. This, no matter what the conservative ageing big wigs say, is one of the biggest sporting events on the Irish calender. The hype around McGregor is something different. He's everywhere. Whether he is constructing paper figurines in Heineken adverts, or eating King crisps as the self-proclaimed king of himself, it's hard to miss him.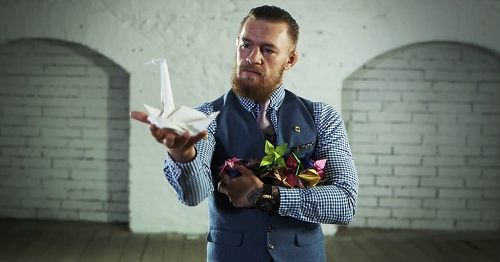 And I wouldn't have it any other way.
Can I understand people being a tad tired of him? Sure. But the work he is doing for this sport in our country is immeasurable. He is leading the way for every other fighter and is inspiring the next breed of Irish mixed martial artists. Before McGregor took the UFC by storm, nobody was talking about MMA in Ireland.
Love him or hate him, he (with a lot of help from his coach John Kavanagh and his SBG team-mates) has put Irish MMA on the map even without a top 10 UFC win.
On Saturday night, all that could change… or it could crumble.
Under the bright lights in Las Vegas, the fight capital of the world, the biggest fight in Irish mixed martial arts history will take place. McGregor vs. Poirier. It's a monumental fight. It's a fight that, with a win, will probably put the young lad from Dublin into the top 5 of the featherweight division (the current position of Poirier). It would be a huge step towards a title fight. It would be a huge step to an Irish UFC world champion.
This excites me.
Even though I don't get infatuated with fighters; I do have one weakness. Am I that into nationalism? Not really, but my perennial support of Irish sport is… well… unhealthy. I once stayed up until 5.30am knowing I had to be up for work at 8am to watch the Irish football team, who aren't the greatest team to watch (by a long shot) play an unimportant friendly in the United States.
Can you imagine my feelings on this? I have been an enormous fan of this sport for many many years, and have lived in a country where the media didn't even acknowledge it, let alone accept it Now we have Irish fighters flooding through the UFC brass gates in waves, and the media can't get enough. I never thought we would get this far.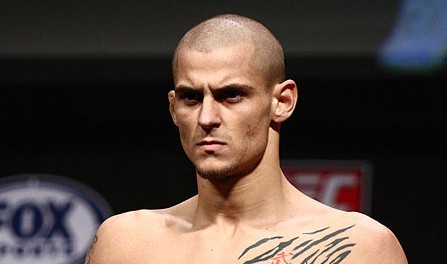 What will happen if McGregor gets this win? His star is only bound to get brighter, and with TV deals and another documentary surrounding him and mixed martial arts in Ireland, how big can this thing get? I don't know, but if he can get past Poirier, who is a tough customer, I will be intrigued to see where we go from there.
In the meantime, all we can do is wait and watch, and even though I don't like picking favourites, I hope that come Saturday night (Sunday evening for me and my fellow Europeans) Conor McGregor is sitting backstage with Lorenzo Fertita, toasting some fine-ass whiskey, and talking about football stadiums.
Robert Pallin is the editor of ThisBlend (http://www.thisblend.com/). You can also check them out on Facebook and Twitter.