Undefeated Nathaniel 'The Prospect' Woods is a 20 year old looking to make a break in the UK Bantamweight division. Currently boasting a record of 3-0, Woods has stepped up to the challenge of taking on fellow undefeated fighter Ed Arthur at Bamma 15. Woods is on a high following a KO win in his last fight under the UCMMA and is relishing the opportunity of stepping up to fight for BAMMA.
TQ – Nathaniel you have been given the opportunity to step up and replace Daniel Crawford on the BAMMA 15 card to take on undefeated Ed Arthur. How excited are you for this fight.
NW – I am very excited to be fighting on BAMMA but even more excited to be fighting Ed. I haven't really had a specific camp for this fight, my last fight was 22 seconds so have been training and fighting fit since.
TQ – Your last fight was only at the start of February and given the late notice of this fight how easy has it been to get back into fight mode so suddenly after a fight?
NW – To be honest I feel like I'm always in fight mode, as long as I feel physically fit then there isn't a reason not to take the fight, and again where my fight was 22 seconds I didn't get much of a fight. As Conor McGregor would say "stay ready".
TQ – Your opponent has only had two professional fights. Does this give you the advantage on fight night?
NW – I've only had 3 pro fights and don't believe it makes a difference in the slightest having one more fight than Ed.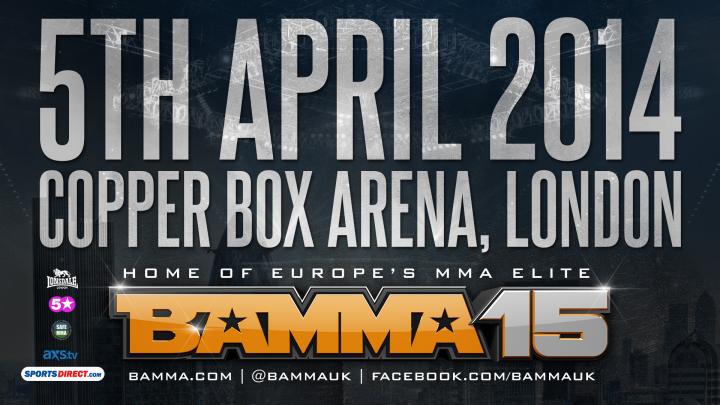 TQ – How much focus do you put on your opponents in the run up to a fight or do you just focus on your own game and let it play out on fight night?
NW – I tend to do my own thing. I sometimes see holes in my opponents game by watching footage but unless that footage was from a month ago you never know how your opponent will come out.
TQ – You have shown your ability to mix it up during fights and hold wins by KO and also submission. How often in practice do you prepare for the full 15 minutes?
NW – I always prepare for the full fight, although I can assure you it won't be going the distance.
TQ – Having fought for UCMMA do you feel that BAMMA is a positive step towards making progression in your MMA career and what are your goals?
NW – I'ts great fighting on UCMMA but you don't get much bigger than BAMMA. I think its a great step to take me to the next level and to get the exposure I need. My main goal is to get into the UFC and become the best in the world, but for now it's to take over the UK and become no1 in the Bantamweight division.
TQ – Being a Londoner, how excited are you to be fighting in the Copper Box and how much support will you be bringing on the night?
NW – I can't wait, I've heard that its a great venue and will deffanetly be the biggest I have fought in. I always have great support from everyone for my fights, fighting on short notice hasn't given me much time to sell tickets and alot of my usual supporters are away or busy that night.
TQ – Only 2 weeks away from fight night so how is the weight at the moment?
NW – My weight is we're it wants to be right now.
TQ – Have you felt any additional pressure/requests coming in given that you will be fighting for BAMMA? Has it also made it easier to get sponsors etc?
NW – No I  haven't felt any extra pressure to be fighting on BAMMA only excitement. Haven't got any extra sponsors yet but I'm sure after my dominant win on the night I will get more.
TQ – For anyone else out there who has not been able to see you fight yet how would you describe your fighting style?
NW – Fast pace, creative.
TQ – Finally anyone you would like to thank or mention?
NW – Would like to thank everyone who has helped prepare for the fight. My dad Gary Wood, Ricardo da silva, Tony Owen , everyone at Nova Forca, Lionspride and my strength conditioning team 'The Athletic Edge'. Also a big thanks to my sponsor Sutton car care and manager Chris Fig "Elite MMA".
Be sure to follow him on Twitter @TheProspectMMA and purchase tickets to his fight here.