It is now 2015, a new year and one that many MMA fighters out there will be hopeful is the year that they sign with the UFC. Each day this week we here at WHOATV will take a look at fighters from various regions around Europe that the UFC might sign in the coming year. First up: Scotland!
Last year saw Scotland's first fighter in the UFC, Robert Whiteford, score his first win inside the Octagon and also Joanne Calderwood put on a clinic in her UFC debut defeating tough South Korean fighter Seo Hee Ham at the TUF 20 finale. It was safe to say Scotland covered new ground last year and it looks likely that trend is set to continue in 2015 with the UFC's proposed first foray into 'the land of the brave.'
Scotland has a host of MMA veterans such James Doolan, John Cullen, Paul Reed and Paul McVeigh (technically Irish but is now a Scottish resident) but it also has a crop of top prospects and established pros just bustling to get into the UFC. Fighters like Brian Hyslop and Allan Love, to name a few, all have the potential to improve their careers this year but the top 5 are:
5. Alan Johnston (6-2-2)
This 23-year-old has been competing professional since 2011 and with five stoppage wins out of six he likes to finish fights. His only setbacks are decision losses and came against highly rated and undefeated English fighters Walter Gahadza and Sam Boult. The welterweight also has a win over UFC veteran Aaron Wilkinson. It might take another 2 or 3 wins in 2015 to get his record a little more attractive to be considered for the UFC but the potential there is scary!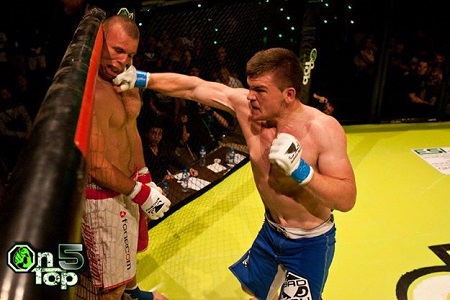 4. Shaun Taylor (7-1)
Had a seven-fight-win-streak snapped last year, this well rounded fighter could easily get back on track this year. With six stoppage victories he is an exciting fighter to watch and once he gets back in the 'W' column the UFC could come calling for this welterweight.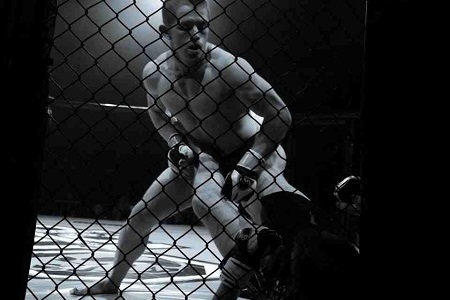 3. Martin Delaney (8-1)
This lightweight is one of the toughest fighters on the Scottish scene. His only loss came in his last fight and was by a decision. Like Shaun Taylor, all Delaney would need to do is be impressive in his next fight and the UFC would be silly not to snap him up for a Scottish show.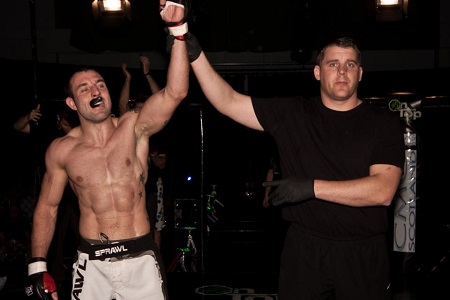 2. Graham Turner (24-8)
Unlike the previous three the following two are UFC ready now. 27-year-old Graham Turner is 6-1 in his last seven fights with his only loss coming to current UFC fighter Jim Alers. One thing Turner has the UFC would really appeal to the UFC is his striking. He has 15 KO/TKO victories to his name with his latest being a devastating blow to the body at Cage Warriors 69.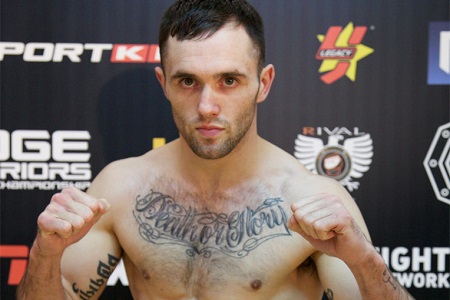 1. Steven Ray (16-5)
The current Cage Warriors lightweight champion, this 24-year-old is a special talent and still is growing as a martial artist. He is coming off a pair of impressive victories over well respected UK veteran and former UFC fighter Curt Warburton and is certainly ready for the step up to the UFC. His 75% finish rate makes his exciting to watch, an added bonus to what seems like a complete package for a UFC fighter.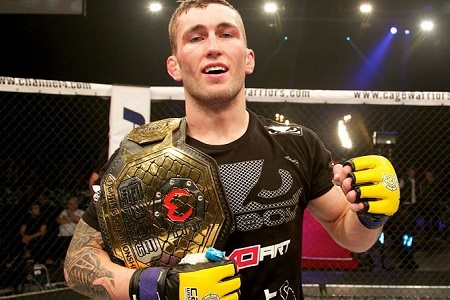 Big thanks to Scottish MMA journalist Will Martin @BIGBILBAR7MMA for his contribution. Join us tomorrow as we discuss some Swedish fighters who should and could be snapped up this year