It was announced recently that at Bellator 124 Emanuel Newton will defend his light-heavyweight title against MMA veteran Joey Beltran. However, there was an immediate backlash with this decision, and it hasn't been received well by the MMA community.
Beltran is 15-10-1NC, and has only won one of his last five fights against over the hill Vladimir Matyshenko.
The champion Newton holds a record of 23-7-1 and his last loss was a close split decision to Attila Végh back at Bealltor 72. Since then he has beaten a plethora of top talent, including Muhammed Lawal twice.
With that being said, it is almost conclusive question mark on Joey Beltran being in a world title fight, especially with such a deep roster that Bellator have. Here are fight guys who are alarmingly more deserving of his opportunity.
5. Linton Vassell – Although an outsider on this list, there is no question that Vassell is more qualified for a championship match than Beltran. Vassell (14-3) is an English fighter who trains out of Immortal MMA in Milton Keynes. He debuted in Bellator at the end of last year at Bellator 107, taking a unanimous decision win over Matt Jones.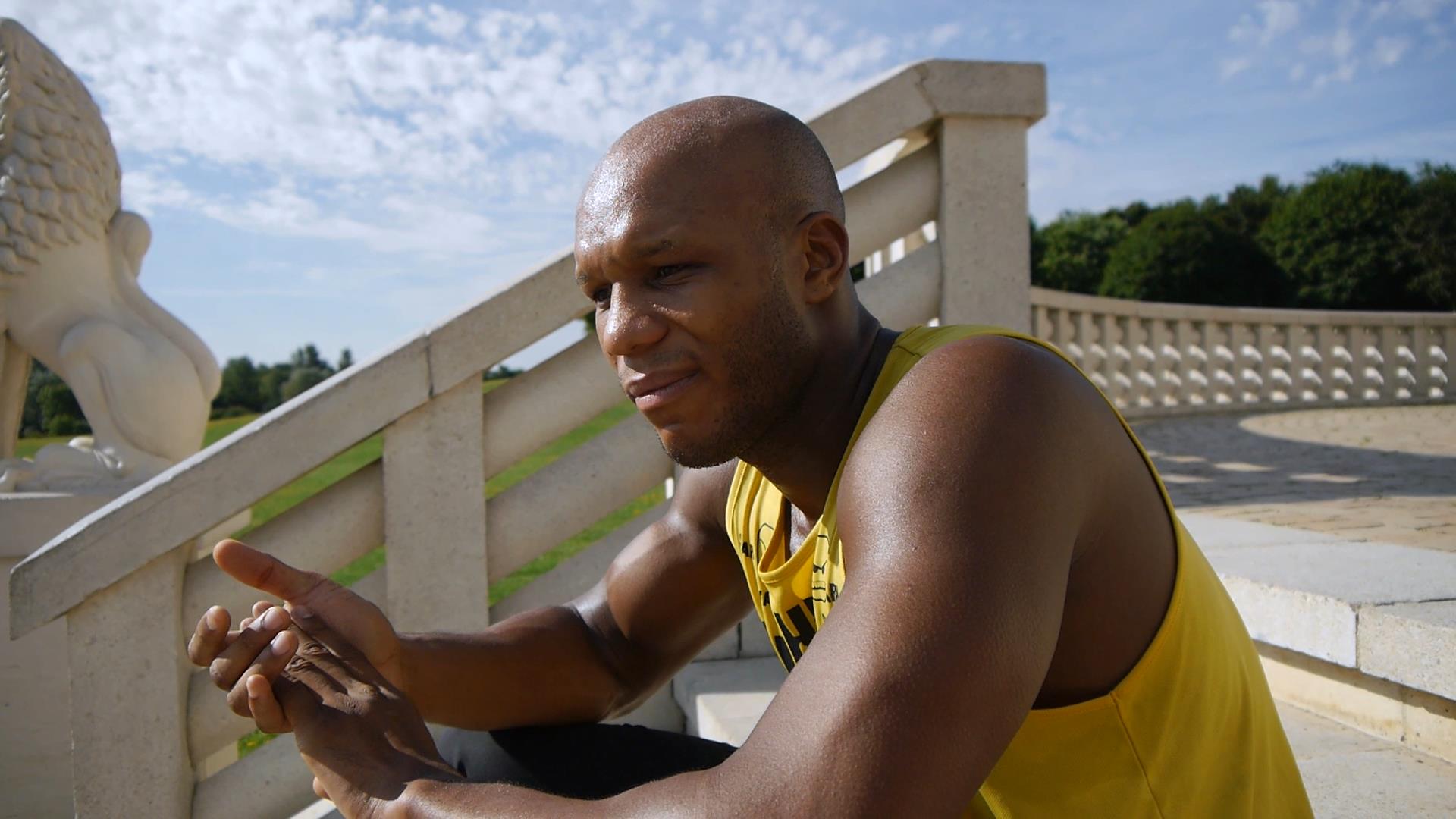 Since then he has gone on to beat both Trevor Carlson and Virgil Zwicker by rear naked choke. Now, obviously the talent he has beaten aren't anywhere near the calibre of a world champion, but the fact he has a nice run under his belt shows he has great potential.
4. Tito Ortiz – The People's Champ shocked the world back in May when he submitted the highly regarded Alexander Schlemenko. No body really gave Ortiz much chance going into the fight, however he used his size accordingly to rag doll Schlemenko and score the first round arm-triangle choke submission.
Even though that was Ortiz's first win since 2011; against Ryan Bader, his impressive performance showed that the MMA legend still had some gas left in the tank. Schlemenko; the current Middleweight champion, last tasted defeat to Hector Lombard at Bellator 34, and since then he has been a stable-mate of the Bellator roster. A win over Schlemenko is some feat in Bellator, and that win alone gives him more credibility than Joey Beltran.
3. Mikhail Zayats – I would have arguably awarded this spot to either Rampage or Muhammed Lawal, however neither guy has really shown interest in fighting Newton. It seems they are fixated on fighting again after what Lawal believes was a controversial win for Rampage earlier this year. ??Zayats (22-8) first burst onto the Bellator scene back in January last year, emphatically finishing the legendary Renato Sobral in the very first round. He then went on to finish a very tough opponent in Jacob Noe, however he was stunted in the tournament finals by the current champion Newton.
Although Zayats is coming off a loss to Muhammed Lawal, he is still one of the better fighters in the 205lb division. His Jiu-Jitsu and Sambo background are often tough challenges for his opponent to deal with, as he can be a very tricky fighter to shut down. Zayats has the the skills to hold his own with Newton, something questionable with Beltran.
2. Attila Végh – The man that Newton beat to become champion, Végh is still regarded as one of the best 205ers on the Bellator roster, despite losing to Newton back in May; in what was a very close fight.
He is also the only guy on the current roster to have beaten Newton before, beating him (consequently) by split decision back at Bellator 72. ??He beat Christian M'Pumbu for the light-heavyweight title back in February 2013, but due to injuries and personal issues, he has only fought once since then. We've seen MMA promotions award rematches for fights less questionable, so that in its self would merit Végh over Beltran
1. Winner of Liam McGeary/Kelly Anundson – Both these men have qualified for the light-heavyweight tournament final, which quite possibly could be the last of its kind, as it seems that Scott Coker is looking to ditch the tournament structure going forward.
Englishman McGeary (8-0) is already looking like a real contender, fighting out of Team Renzo Gracie, he has all the attributes of a future champion. All eight of his wins have come by finish, and most recently, against Egidijus Valavicius, his first round TKO showed his utter domination inside of the cage.
Anundson (9-2) fights out of the renowned American Top Team, and he is undefeated under the Bellator banner. His heavy style of fighting has pushed his opponents to the limit, most recently Luiz Philipe Lins who suffered a knee injury during the fight.
If Bellator were smart they would have waited until after this fight to give Newton his next challenger. Instead, they have alienated fans, who now have to question the legitimacy of contenders in the Coker era.
Who else do you think would be better suited to face Emanuel Newton? Leave a comment bellow or join in the discussion at @WHOATV.