A must watch video explaining everything about Anderson Silva's unfortunate injury suffered at UFC 168 against Chris Weidman.
Dr. Sanders explains the surgery, in which he himself performed, and what exactly was done to Silva.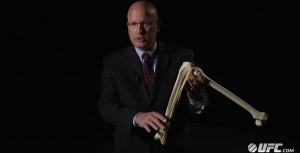 Please 'like' WHOA TV on Facebook and follow us on Twitter @WHOATV.
Check out our original video productions on YouTube.
Info on our Free Mobile App.