After almost a year since their last event Chaos Fighting Championships returns this weekend and they are also bringing two fighters back from MMA sabbaticals. The vacant pro lightweight title is on the line as Declan "The Bandit" Larkin (12-9) squares off against Gavin "Shooter" Carlin (2-0).
We caught up with both fighters to ask about returning to MMA, their thoughts on each other and life outside the fight game. First up is Next Gen NI/IMMA fighter Dec Larkin who returns for the first time in over 18 months. Larkin is an Irish MMA veteran and a jack of all trades on the Irish scene being a fighter, promoter/matchmaker, and respected referee all rolled into one.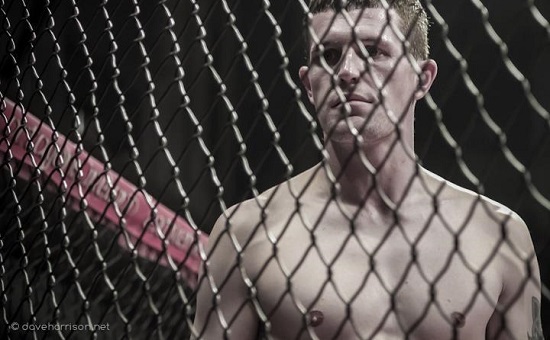 Dec Larkin:
On returning to MMA-
"I've decided to fight again because I got the hunger to put on the gloves back on. I had lost it for a while and didn't really want to fight anymore. Something just clicked one day and that was me back in the gym full-time.
Juggling life, training and running his own show-
"It's been really tough trying to train, work and run my own show. Any spare time I have is trying to match fighters for UXC and sorting other things. I don't really have a social life outside of work and MMA because there are always shows on that I ref at. The only time I get with my other half on a Sunday and we just chill and watch loads of DVDs. She has really help me get my head in this always making sure I have everything I need for training weight cut etc. She will also be giving birth to our first child in July. She's amazing. My sponsors have also been a great help. They are Pro-Gum, U-balloon, U-drive, Banvally Electrics, Velvet Cakes and shields S&C."
His opponent and fighting for a title-
"I know Gavin well. I've seen him loads of times and he fought my brother back at amateur level a few years back. He has also fought one of my team mates, so we have be watching clips on him and know every wrong move he makes. He is a good lad always brings the fight. It is good that my fight is now for the title. Makes both of us want to win even more and that can only be a good thing for the fans who im sure already know there is going to be fireworks in this fight."
What the future holds-
"I always said if I win a title at pro level I'll retire. But you know what the say 'you're not a true camp until you defend it.' So you can expect to see more of me on the Irish and UK scene this year."
Next we have Rillion Gracie fighter Gavin Carlin who actually last fought at Chaos 10 just over three years ago. The dangerous submission artist had a very solid amateur career and is undefeated as a pro, although this will be just his third professional fight in nearly five years.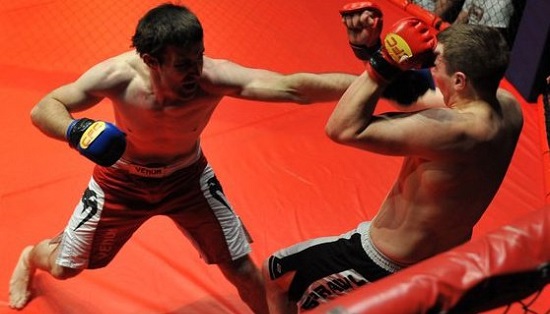 Gavin Carlin (2-0)
On Larkin, returning to MMA and fighting for a title-
"I think Declan will be a good test for me. I am looking forward to the challenge of competing against one of the top lightweights in Ireland.
"I took  a little time off  to give my body a break from dieting and weight cuts and just to recover in general. Plus to also enjoy a bit of what life has to offer other than training. But as all fighters know that itch to fight is always there, so I think it's the right time return.
"I'm very excited to be getting back in there, especially now Jason McCabe (Chaos promoter) has made it a title fight. Opportunities like this don't come around too often and I'm gonna bring my 'A' game this Saturday night. May the best man win."
Chaos 14 goes down this Saturday night in The Everglades Hotel, Derry, Northern Ireland.
Fight Card:
Pro Lightweight Title
Declan Larkin(IMMA/Next Gen) vs. Gavin 'Shooter' Carlin (Rilion Gracie Ireland)
Amateur Bantamweight Title
Frans Malambo (SBG) vs. Arun Radu (Devil Fight Team)
Amateur Featherweight Title
Rhys McKee (IMMA/Next Gen) vs. Michael O'Connor (Torres)
Amateur Welterweight Title
Glenn Irvine (IMMA/Next Gen) vs. Ayo Daly (Team Ryano)
Amateur Lightweight
James Gallagher (SBG) vs. Eamon Clinton (Aesiri)
Amateur Middleweight
Piaras McGarry (IMMA/Next Gen) vs. Gerard 'Bomber' Ward (Evolve)
Amateur Flyweight
Michael Clarke (IMMA/Next Gen) vs. Caomhan Ward (Evolve)
Plus a few K1 fights will also be on the card.