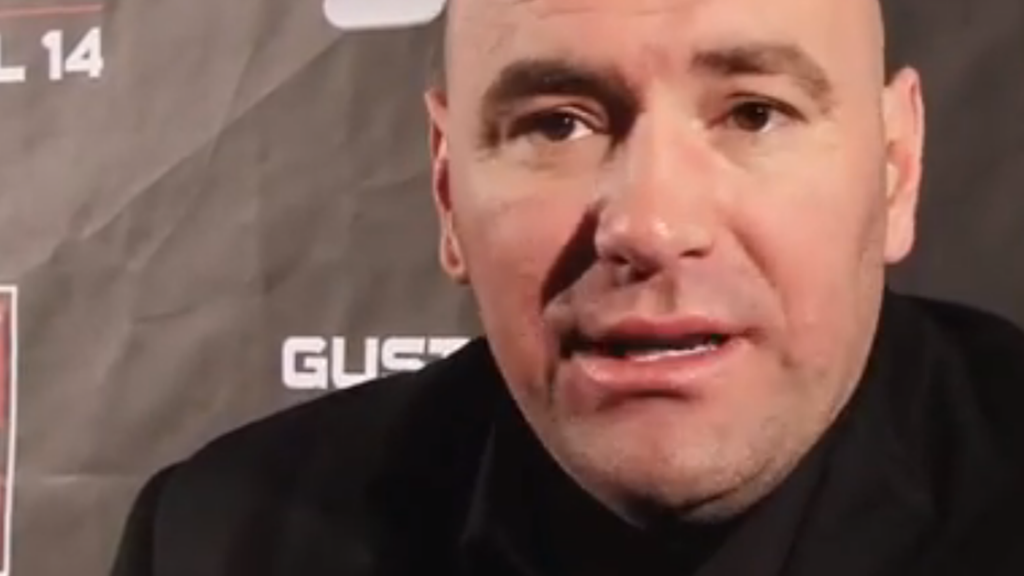 Ultimate Fighting Championship® organisation's president Dana White has been named the most innovative person in sport by leading industry publication Sports Business International.
Sports Business International subscribers, along with an expert judging panel, awarded White the title of Sports Innovator of the Year 2013.  White topped the list of 20 people that have made the most significant, original and insightful business decisions in the past 12 months, which also included Jay-Z, Bernie Ecclestone and Seb Coe.
The leading industry publication recognised White and the UFC's innovative commercial strategies including the launch of a new global series in 2014. Zuffa's decision to grow and invest in this territory has culminated in the launch of UFC Fight Nights, which will be hosted by six leading cities across Europe and the Gulf. These are locally produced and televised events hosted in primetime for broadcasters in more than 65 countries. The first UFC Fight Night will take place on 8 March 2014 at London's O2 Arena.
The UFC is the world's premier mixed martial arts organisation, and the award also acknowledges White's work in spearheading its phenomenal year-on-year growth and positioning it as a mainstream sport.
The UFC is also the world's leading mixed martial arts promoter, reaching 800 million households worldwide in 145 countries and is broadcast in more than 30 languages.  In May 2013, the UFC signed a breakthrough agreement with BT Sport for its UK television rights and all live events plus wider UFC programming, including hit reality show The Ultimate Fighter, and the weekly magazine show UFC Beyond the Octagon.
Matt Cutler, editor of Sports Business International, said: "For both our subscribers and our judging panel, Dana White's aggressive global expansion plans for the UFC gained real traction in 2013.  How far he has taken the sports property in such a short period of time has been remarkable"
"If sports executives want to look at ways to really think outside the box commercially, they should take a look at what White has achieved this year."
White said: "Myself and my partners are truly honoured to receive this award. Our goal since 2001 has been to take the UFC global."
"We have always believed in the sport and the UFC brand. We have been working for many years to get everything ready for our move into global expansion and it's all lined up for 2014."
Garry Cook, the UFC's Executive Vice President and Managing Director of EMEA commented: "This award is indicative of the changing sports landscape. Our recognition reflects our ability to bring innovation to our dominant 18-34 demographic fan base. We will continue to deliver compelling, authentic live sports content to media partners and fans around the world"
Sports Business International is the longest-established and leading magazine covering the global industry of sport.