Well eggs on my face after my last article was completely blown out of the water following TJ Dillashaw's incredible performance against Renan Barao.
So on to the next one and with UFC 174 this coming weekend I look at the main event which sees Flyweight Champion Demetrious Johnson put his title on the line for the fourth time against Ali Bagautinov. Bagautinov is undefeated under the Zuffa umbrella and hasn't lost a fight since 2011 and so I will now try and break down whether or not the challenger is a Contender or Pretender.
Johnson is fast becoming one of the most active and dominant champions in the entire UFC, having defending his strap three times in 2013 and will finally get to headline a PPV event this weekend. So the first thing I am going to look at is the weaknesses of Johnson. Now they are very few and far between if im totally honest and with only two losses on his record there isn't a great deal of stuff to analyse. One point which I think will be vital in his fight against Bagautinov though will be his takedown defence.
Johnson's first professional loss came back at WEC 48 against the UK's own Brad "One Punch" Pickett by unanimous decision. Pickett was able to impose his size and strength on Johnson and actually outwrestled "Mighty Mouse". Pickett was able to stop Johnson's takedown attempts and land plenty of his own whilst also beating Johnson to the punch on the feet. It was a huge win for Pickett but Johnson has arguably come on leaps and bounds since that fight back in 2010.
The only other loss on Johnson's other impeccable record was to former Bantamweight Champion Dominic Cruz. Whilst Johnson was able to keep up with the pace and also push it at moments throughout the fight, the big difference was the takedowns. Cruz was able to fend off nearly every takedown attempt from Johnson while really outworking him throughout the fight. The first two rounds where very closely contested but in rounds three through to five Cruz was able to make a big impact with aggressive takedowns, passing of the guard and dominating ground control. Let's not also forget the beautiful German suplex that Cruz was able to land.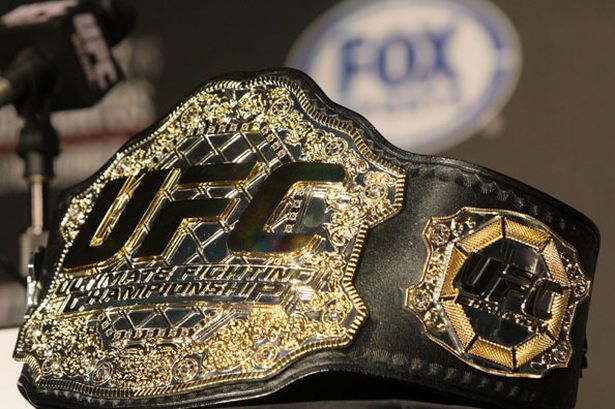 There is no question as to whether or not Bagautinov has the wrestling skills to takedown the champ but I suppose the main question will be whether or not he is able to deal with the speed of Johnson to set himself up for the takedowns. I would have to score the wrestling/grappling exchanges in favour of the challenger at this stage although it's worth noting that in his fight against Tim Elliot, Bagautinov was taken down twice.
Johnson has come under fire in recent fights due to his lack of finishes but he certainly has been addressing that in his last two fights. Firstly he submitted John Moraga and then scored a vicious knockout of Joseph Benavidez in his last fight. Johnson has a 51% striking accuracy and lands 3.32 strikes per minute. That's compared to the challenger Bagautinov who has a 42% striking accuracy and lands 2.99 strikes per minute. So in terms of stand up you have to give it to Johnson and it's not just his strikes that are scary. He possesses some of the quickest footwork in the whole of the UFC and that can really have an impact on his opponents game plans.
Just like Johnson there is very little to Bagautinov's game which can be picked apart. So will the five round fight for the first time in his career come into play? Johnson has gone into the fifth round five times in his career and has an average fight time of sixteen minutes fifty seven seconds. Bagautinov has never been into the Championship rounds and this could be a problem for him.
This fight for me ultimately boils down to Bagautinov being able to deal with Johnson's speed and land his takedowns. I think Bagautinov stands a very real chance of taking the gold on Saturday night and would not be surprise to see the title change hands. Johnson has rarely shown weakness in his career but when he has it's been his inability to deal with being taken down and outwrestling a strong wrestle. With his Sambo background Bagautinov will also not just shoot for the standard wrestling takedowns and possesses the ability to mix things up in a bid to takedown the Champion.
As always welcome your thoughts on twitter @mmanarchy or on the WHOATV! Facebook page.