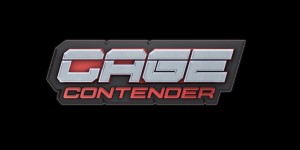 Belfast based Cage Contender last night announced a title defense from heavyweight champ Neil Wain and against a, yet to be named but guaranteed, UFC veteran. This will happen in Belfast on April 26th next year.
"What better way to mark our return to Belfast than with a proper heavyweight match up…….. A title fight, no gimmicks, no circus tricks, just a proper Heavyweight Title MMA fight between 2 UFC vets! We are looking at opponents at the minute but we can guarantee our Belfast fans that the champ will 100% face a UFC veteran. Wain has only lost 3 times in his MMA career twice in 2010 and before that it was in 2008 against former UFC interim champion Shane Carwin. He is as tough as teak and comes to fight every time", said John Ferguson, CEO, Cage Contender.
We also sought out John Ferguson to ask about the recent rumours of a new investment and about the future of the promotion. Here is what he had to say;
"Lol not sure where you are getting your info, only a handful of people are aware of the deal at this stage!
But the fact of the matter is yes, we have sold a stake in Ferguson Sports Group to an outside investment company and exchanged contracts just over a week ago. There are a few small things to put to bed over the next couple of weeks then we can begin drawing down on the funds. Until that has been done I am not able to go into detail but will happily make a statement to you guys as soon as its possible.
What I can say is that this deal is the final step in a re-structure / strengthening plan that we have been working on for a number of months and in our opinion secures the long term future of the brand. It allows us to tie up any loose ends from the issues we had early this year and move forward in a strong position.
In addition to that we now have broadcast agreements in place for live coverage in around 45 countries right up to 2017 plus tape delay in a further 61 countries and I can tell you exclusively that we agreed a deal coast to coast in the US yesterday that will see us broadcast there live during 2014, 2015 and 2016. Full details of that will b e released in the coming days."