Female boxing legend Ann Wolfe had a few choice words lately for MMA superstar Ronda Rousey after being asked at a boxing event if she got in the ring with Ronda Rousey what would happen?, to which Wolfe replied, "I'd f**k Ronda Rousey right up!"
43-year-old Wolfe is regarded by many as the hardest hitting female boxer of all time as had a record of 24-1 (16 KO's) before retiring in 2006. She won multiple world titles at different weight classes over her near 20-year career.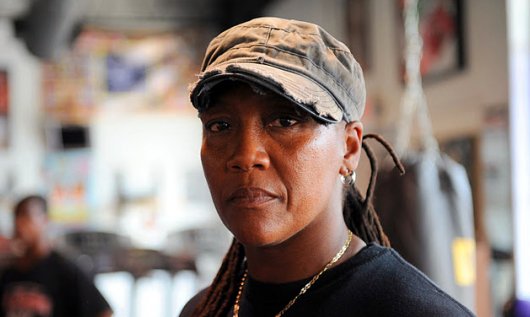 Wolfe did go onto say, "I'm not even gonna say I would beat her but y'all asked me would I beat her in a fight, I would f**k her up because I'm just thinking about fighting. This ain't what she got or I ain't got no disrespect for her or whatever. I don't even feel like she should be in the same category with me. I've got eight world titles in four different titles."
There is a 0% chance of this fight ever coming into fruition but topics like these are great for conversations and it is always good, whether you agree with what they say or not, hearing what legends in other combat sports have to say about MMA and todays stars.
Here is an example of the power possessed by Anne Wolfe: