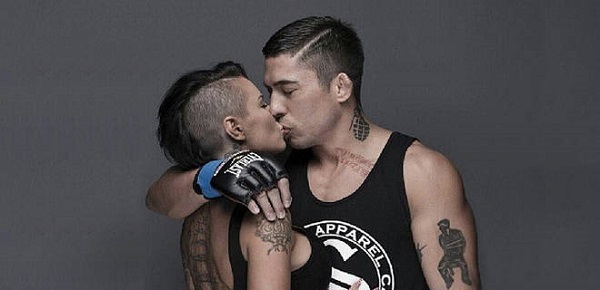 Whilst reading my own Twitter feed earlier, along trying to blend in amongst everything else on my Timeline was @WarMachine170 aka Jonathan Koppenhaver. Having interviewed Jon before his Debut Bellator fight back in June this year, I for one always enjoy reading his tweets, I hadn't actually been that active myself on Twitter so I decided to catch up on all things War Machine related and boy I was not let down!
This is what I came across this morning and of course me being me, I clicked on the link…..
So here at WHOA!TV we thought we would like to help @warMachine170 and his very HOT girlfriend @ChristyMack with their recruitment drive, so if you feel you have the potential, meet their needs (No sex industry Workers) then feel free to apply on the info given above although we think the following tips below may secure you a place.
Be over the legal age for Sexual consent
Be Bi-Curious at the very least!!!
A girl that squats will definitely have a BIG advantage in the ASS area
Having Curves in ALL the right places 😉
Do not own or wear High Waisted Shorts/Jeans/Bikinis (they are a big NO NO!)
Be a Non Smoker/Drinker/Drug Taker
Have fun with your entries; be imaginative, after all this is YOUR Fantasy to be with @ChristyMack and/or @warMachine170 this is not just a picture moment it's YOUR starring role.