The manhunt is over. War Machine was caught by police yesterday at 1.45 pm in a hotel in Simi Valley, California. The MMA fighter was wanted on seven charges by Las Vegas police from an incident with his ex-girlfriend, and pornstar, Christy Mack. The 32-year-old allegedly assaulted Mack breaking a number of bones and threatening to rape her and also allegedly broke her male friend's nose too.
It has arguably one of the most infamous stories in MMA history with Dog The Bounty Hunter getting 'involved' and History Channel's Pawn Stars offering a bounty of $10,000 for the capture of the shamed fighter.
A statement released by Simi Valley Police Department read, "Simi Valley Officers alongside United States Marshals pinpointed [Koppenahver's] exact room and arrested him without incident. Inside the room was a small quantity of cash and some pizza. The United States Marshal's Service turned Mr. Koppenhaver over to the Simi Valley Police Department for booking on his warrant from Nevada. He was transported to the Ventura County Jail."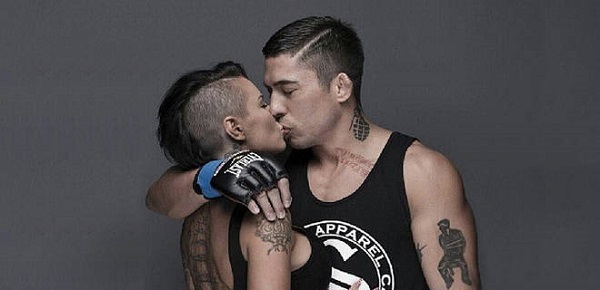 Nothing is definite in the case yet as police are still investigating the whole incident and what actually happened, something of which we may never know. War Machine claimed, via his brother, that he was attacked with a knife by Mack when he caught her with another man. He also said they were still a couple and he was going to propose to her that evening. However, I would hold off all accounts of the incident until Machine and Mack release something after the police investigation.
Please follow #WHOATV on Facebook and Twitter for regular MMA updates, videos discussions and competitions.