After a stuttering start to the year the UFC will hope that a return to their "spiritual home" of Brazil, will signal an upturn in thrills that satisfy the appetite of its legion of knockout hungry fans.
UFC fight night 36, Feb. 15, Jaragua do Sul, Brazil is headlined by a pivotal main event that could determine who is next in line to challenge for the middleweight crown, as former light-heavyweight champions, Lyoto Machida and Gegard Moussai, meet to stake their claim for the honour.
But a fight card is judged in its entirety and it is no secret that Brazil is a hotbed of MMA talent, with the prelims providing an ideal platform for its conveyer belt of hungry fighters to prove their worth inside the world's biggest MMA promotion –
Douglas Silva de Andrade vs. Zubair Tughugov
The featherweights look set to set to start the night off with a bang as two fighters make their UFC debuts, bringing an impressive body of work to the octagon. The undefeated Douglas Silva De Andrade (22/0) has finished eighteen of his opponents by KO/TKO and will welcome top Russian prospect Zubair Tughugov, a Combat Sambo national champion (15/3) who prefers to utilize his slick striking skills.
Prediction – Tughugov by decision
Ildemar Alcantara vs. Albert Tumenov
The younger of the Alcantara brothers will hope to get the family off to a good start as Ildemar Alcantara (19/6) meets promotional newcomer Albert Tumenov (12/1) in a 170lb tilt. Alcantara enters the bout following his first defeat in ten contests and the Brazilian will be desperate to avoid consecutive losses in front of his home crowd, while his opponent, Tumenov, looks to extend an eight-fight win streak which has seen all but one of those contests ended by KO/TKO.
Prediction – Tumenov by KO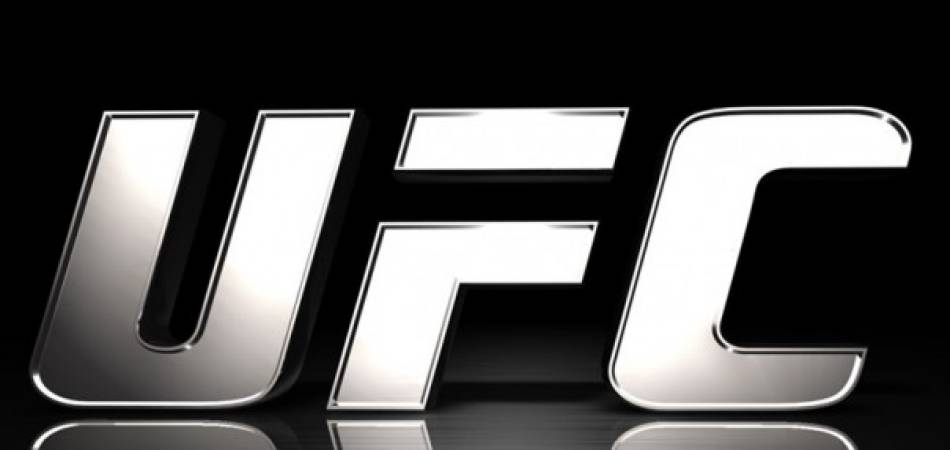 Felipe Arantes vs. Maximo Blanco
The featherweights will then get further opportunity to sprinkle some much-needed stardust on the division as Felipe Arantes (15/6/1) returns to action following a razor thin defeat to Kevin Souza back in September. His task will be to beat an opponent who is yet to fulfil his promise inside the octagon and after being disqualified for an illegal knee in his last contest, Maximo Blanco (9/5/1) enters the cage knowing that he must produce an all-star performance.
Prediction – Arantes by split decision
Iuri Alcantara vs. Wilson Reis
The elder but considerably smaller of the Alcantara brothers will then take front and centre as Iuri Alcantara (28/5/1NC) enters the cage following a tough decision loss to Uriah Faber, and will hope a return to Brazil will result in a reversal of fortunes for the bantamweight fighter. His opponent Wilson Reis returns to his homeland, fresh off a quintuplet of wins and after making a successful UFC debut against seasoned vet Ivan Menjivar, the BJJ specialist will be brimming with well-founded confidence.
Prediction – Alcantara by decision
Francisco Trinaldo vs. Jesse Ronson
In the first of a trio of scheduled lightweight bouts, TUF Brazil alum Francisco Trinaldo (13/3) will make his return to the cage following a disappointing submission defeat to Piotr Hallmann. "Massaranduba" is huge for the weight class and will need to eradicate the stamina issues that have hampered previous performances. His opponent, Jesse Ronson (13/3) sports an identical record win/loss ratio to that of his rival and after being nullified in his last contest against Michael Prazeres, the "Body Snatcher" will be desperate to register his first UFC victory.
Prediction – Trinaldo by TKO
Rodrigo Damm vs. Ivan Jorge
Two veterans of the sport will then do battle as Rodrigo Damm (11/6) makes his long awaited return to the octagon, having not fought since June of last year. Damm is coming of a closely contested win over Mizuto Hirota and will look to make up for lost time against fellow Brazilian, Ivan Jorge (25/3). Jorge made his successful UFC debut, defeating Keith Wisiniewski by decision and with thirteen submission victories to his name you can expect the thirty-three year old to try and coerce Damm into a grappling battle as quickly as possible.
Prediction – Damm by decision
Cristiano Marcello vs. Joe Procter
The third and final 155lb tilt of the evening pits together two former TUF contestants who are in major need of a win. Submission specialist Marcello has found victory hard to come by since joining the UFC and the well travelled, former Chute Boxe BJJ head coach will need to fully grasp what could be his last opportunity in the promotion, following his loss to Kazuki Tokudome back in March. His opponent, Procter, has fared slightly better since graduating from TUF, but injury has hampered his progress and after losing to Ramsey Nijem last time out the twenty-eight year old will look for an immediate return to winning form.
Prediction – Procter by TKO
Brazil is a critical market for the UFC and with the promotion expected to make a record number of visits in 2014, Zuffa will be banking on this event setting the tone with a carnival of pulsating entertainment.