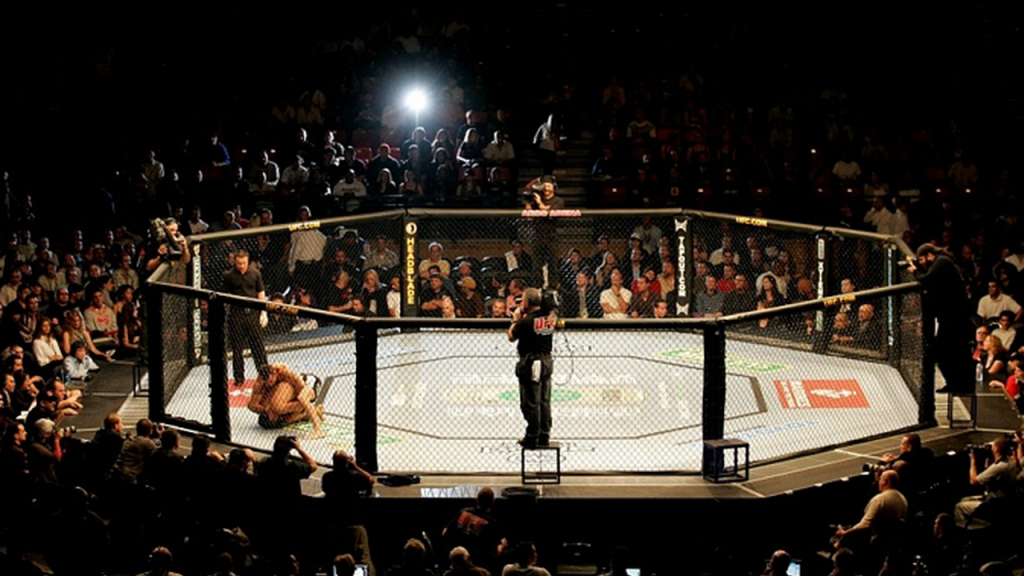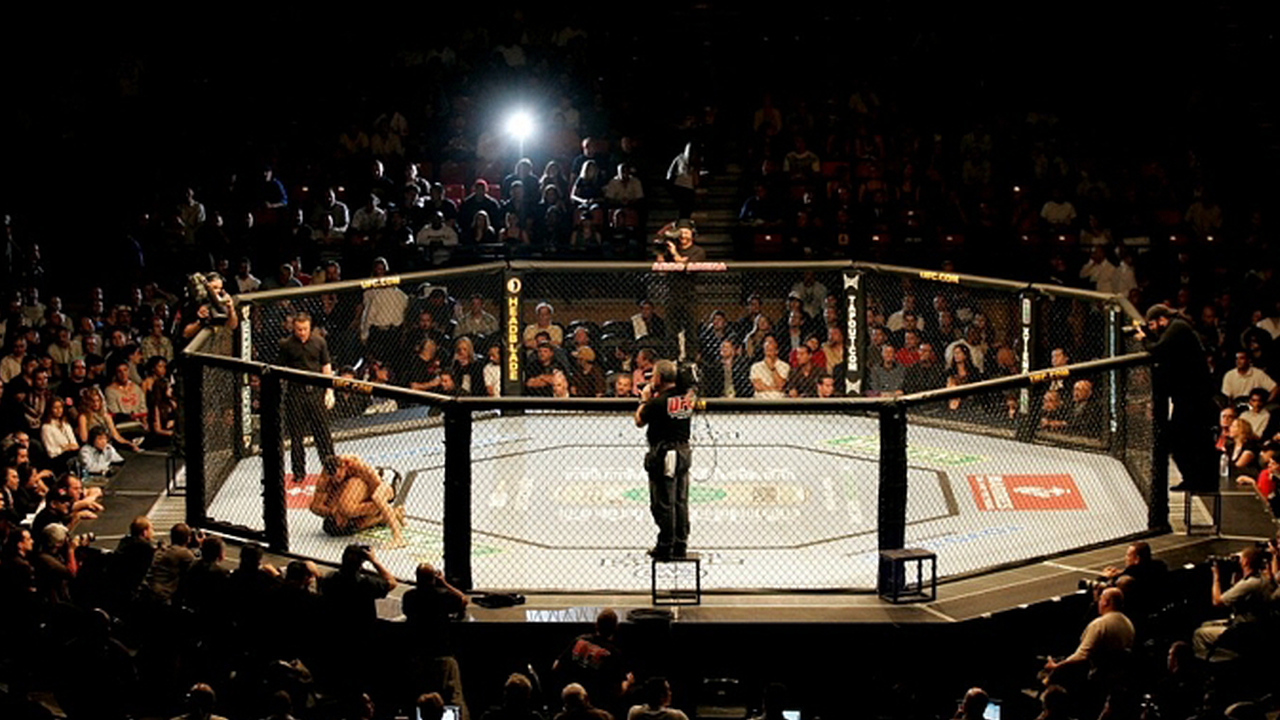 The UFC returns this Wednesday and Brazil's UFC Fight Night 29: Maia vs. Shields has a tough act to follow. We last saw the world's premier MMA organisation at UFC 165 where we witnessed perhaps the greatest light-heavyweight fight in company history. The UFC will hope to capitalise on the momentum gathered from such an important fight with a solid showing here in Brazil. This is one of the strongest UFC Brazilian cards for quite some time, so let's not waste any more time and jump right in to the preview and predictions.

Demian Maia vs. Jake Shields – 170lbs
Since dropping down to the welterweight division, Demian Maia has been on an absolute tear and is currently ranked as the no. 4 welterweight in the UFC according to their official ranking system. Maia is currently riding a three-fight win streak, with victories over Dong Hyun Kim, Rick Story and most recently, Jon Fitch. Maia was the man who effectively gave Jon Fitch his walking papers, as the Brazilian was able to out-match Fitch in all areas and most surprisingly Maia was able to completely negate Fitch's renowned suffocating grappling style, whilst imposing his own brand of mat control.
While Maia's stock has risen considerably of late, the same cannot be said for Jake Shields. Shields' career thus far in the UFC can, for me, only be described as underwhelming. Shields rode in to town on the back of a career-best victory over Dan Henderson back in Strikeforce but since then has looked far from comfortable in the UFC. After a brief sojourn to 185lbs, Shields dropped back down to the welterweight division for his last fight where he was matched up against Tyron Woodley and Shields was somehow able to escape the bout with a widely disputed split decision victory.
Both Maia and Shields are highly credited grapplers, and on their day can either submit their opponent with consummate ease or at the very least control the direction and tempo of the fight through their superior ground work. I really hope that this bout does spend the majority of its duration on the mat, as this is where both fighters truly shine; plus I do not think my eyes could take a five round slap-fest with neither man ever in any real danger of mounting any form of effective offense. I'm going to plump for Maia on this one, the guy has some serious momentum behind him and has the required size and grappling chops to prevent Shields from implementing his controlling, grapple-heavy style.

Prediction – Maia via unanimous decision.

Erik Silva vs. Dong Hyun Kim – 170lbs
Silva went some way to restore his reputation as a prospective force in the division by dispatching with Jason High back in June in spectacular fashion, finishing his opponent with a reverse triangle armbar in the first round. While Silva has generally looked impressive in his UFC performances to date, even when on the losing end against Jon Fitch, he has yet to secure a name victory. If Silva is able to take home the W on Wednesday, he will have obtained the most significant victory of his career and will likely be put to the test against the top ranking welterweights of the division.
Whenever Dong Hyun Kim's name is brought up, I still struggle to think of anything over than the devastating flying knee KO he was on the receiving end of when he fought Carlos Condit back in 2011. It seems unfair that that is the one thought that resonates with me when Kim has so far carved out a career as a powerful, dominating wrestler who has an increasingly impressive back catalogue of victories, but what ya gonna do?!
This is an intriguing bout and one that will decide if either man is ready to take on the best the division has to offer again. While Kim will offer relentless takedown attempts and a smothering form of attack, Silva showed his fight with Fitch that he is defensive grappling is up to scratch as long as he doesn't gas out. I'll go for Silva in this one as I feel that he should be able to fend off Kim's attack long enough to expose the South Korean's striking deficiencies en route to a finish around the midway point of the fight.
Prediction – Silva via KO/TKO in the 2nd round.

Thiago Silva vs. Matt Hamill – 205lbs
Thiago Silva rebounded in his last bout against Rafael Cavalcante back in June after a torrid few years for the Brazilian. Prior to his victory over Cavalcante, Silva had not achieved victory since 2009 and losing two of the four fights in between, with the other two contests going down as no contests due to Silva failing two post-fight drug tests.
After suffering back-to-back losses against Quinton 'Rampage' Jackson and Alexander Gustafsson in 2011, Hamill took the decision to hang 'em up after a moderately successful career where he would squash any form of preconceived prejudice against a deaf athlete being able to compete at the highest level of MMA. Hamill returned to the sport last time out in September 2012 at UFC 152 where he successfully navigated his comeback fight against Roger Hollett.
If Silva has truly turned the corner and is able to recapture the fearsome reputation he once had, this fight should really be seen as a formality. Hamill is a role model and an inspiration to anyone looking to overcome any perceived shortcomings, but he really had nothing left to prove in the sport in coming out of retirement. This will be only the second time Hamill has fought since 2011 and the level of activity teamed with Silva's ferociousness will, for me, likely be a precursor to Hamill taking another bite at the retirement cherry.
Prediction – Silva via KO/TKO in the 1st round.
Fabio Maldonado vs. Joey Beltran – 205lbs
It is rare for a fighter to come out of a defeat as resounding as Maldonado's against Glover Teixeira back at UFC 153 with the credit the Brazilian received, or even employment considering it was at the time Maldonado's third straight defeat. The heart and durability on show that night was rewarded by the UFC with another chance in the promotion with Maldonado facing off against Roger Hollett in his most recent outing, a bout that Maldonado would go on to win via unanimous decision.
Beltran is in dire need of a win here. 1-3-0-1 NC in his last five fights, with the one no contest coming as a result of being popped for nandrolone in a failed post-fight drug test, Beltran is on very shaky ground in a division that isn't in desperate need of 'The Mexicutioner'.
An early contender for Knockout of the Night and if this fight ends up with both men still standing I will be shocked. Both men throw leather with wild abandon and have a chin that takes a lot of tickling before it gives in. I'll side with Maldonado on this one as I think his more technical striking should see him find holes in Beltran's defence.
Prediction – Maldonado via KO/TKO in the 3rd round.
Rousimar Palhares vs. Mike Pierce – 170lbs
I always enjoy watching Palhares operate in the Octagon, as you are never sure what you are going to get. The guy has all the tools you'd want to make a real go at a title but when it comes to taking that leap to the next level, 'Toquinho' tends to come up short. Palhares is making his welterweight debut here, having exited the middleweight division on the back of two straight defeats to Alan Belcher and Hector Lombard and could really do with a win here to retain employment. However, a change in scenery may not prove too profitable for Palhares as his 170lbs welcoming party is hosted by perhaps the most underrated welterweight in the UFC, Mike Pierce.
Mike Pierce has compiled a 9-3 record in his UFC career and has only lost out to some of the best the division has to offer in Jon Fitch (unanimous decision), Johnny Hendricks and Josh Koscheck (both split decision). While on paper it simply reads a Pierce defeat, Pierce's performances against both Hendricks and Koscheck were only one judge away from being career-altering victories. Pierce enters the Octagon with the confidence gained as a result of four straight victories, with the most recent being at UFC 162 against David Mitchell.
I fear for Palhares in this matchup. The way I see it, Pierce's suffocating grappling style will stifle any kind of meaningful attack from Palhares and Pierce will coast to an uneventful yet definitive decision victory. It would finally be a name victory for Pierce and likely earn him another deserved shot at the upper echelons of the division, but I do hope I'm wrong. I enjoy seeing Palhares compete in the Octagon and with another defeat here its unlikely Palhares will be around the UFC for too much longer.
Prediction – Pierce via unanimous decision.
Raphael Assunção vs. T.J. Dillashaw – 135lbs
Raphael Assunção has found some serious form in the bantamweight division. Entering the UFC as a featherweight, a debut loss to Erik Koch prompted Assunção to drop a weight class and since then the Brazilian has reeled off four straight victories, the most recent being a submission finish of Birmingham's own Vaughan Lee.
Like Assunção, T.J. Dillashaw also enters the cage with a four fight win streak behind him and the Team Alpha Male product has looked increasingly impressive in each resulting bout. Dillashaw, similar to his training partners, is reaping the rewards of having Duane 'Bang' Ludwig as the Team Alpha Male striking coach, as now the California native is able to mix in an improving striking skill-set to his already stellar wrestling pedigree.
This will be a close one. Neither man is a force enough on the feet to have the other worried enough to adjust their game plan, and both combatants are skilled grapplers, capable of holding their own with all but the elite of the division. This fight really could go either way, but I am just about leaning towards an Assunção victory with the Brazilian being able to secure a submission victory late in the 2nd.
Prediction – Assunção via submission in the 2nd round.
PRELIMS PREDICTIONS
Hacran Dias > Rodrigo Damm
Ildemar Alcantara > Igor Araujo
Yan Cabral > David Mitchell
Iliarde Santos < Chris Cariaso Allan Patrick > Garett Whiteley